If you use the word 'Tranny" on Facebook you'll get a thirty day ban.
What leftoids call 'hate speech' is free speech under the law and censorship is always wrong.
Twitter Suspends The Babylon Bee For "Hateful Conduct" After Satirical Outlet Awards its "Man of the Year" Rachel Levine
Normally, the Babylon Bee deals in satire. But when it got suspended by Twitter yesterday, it was for stating an indisputable fact: Biden bureauweenie Richard "Rachel" Levine is a man.
The Bee named Levine Man of the Year to poke fun at the lunatic left propagandists of USA Today, who absurdly named the guy one of its Women of the Year. The thought crime lies in not agreeing to pretend that Levine is a woman, despite him changing his name and dressing as a parody of one.
The Blaze reports: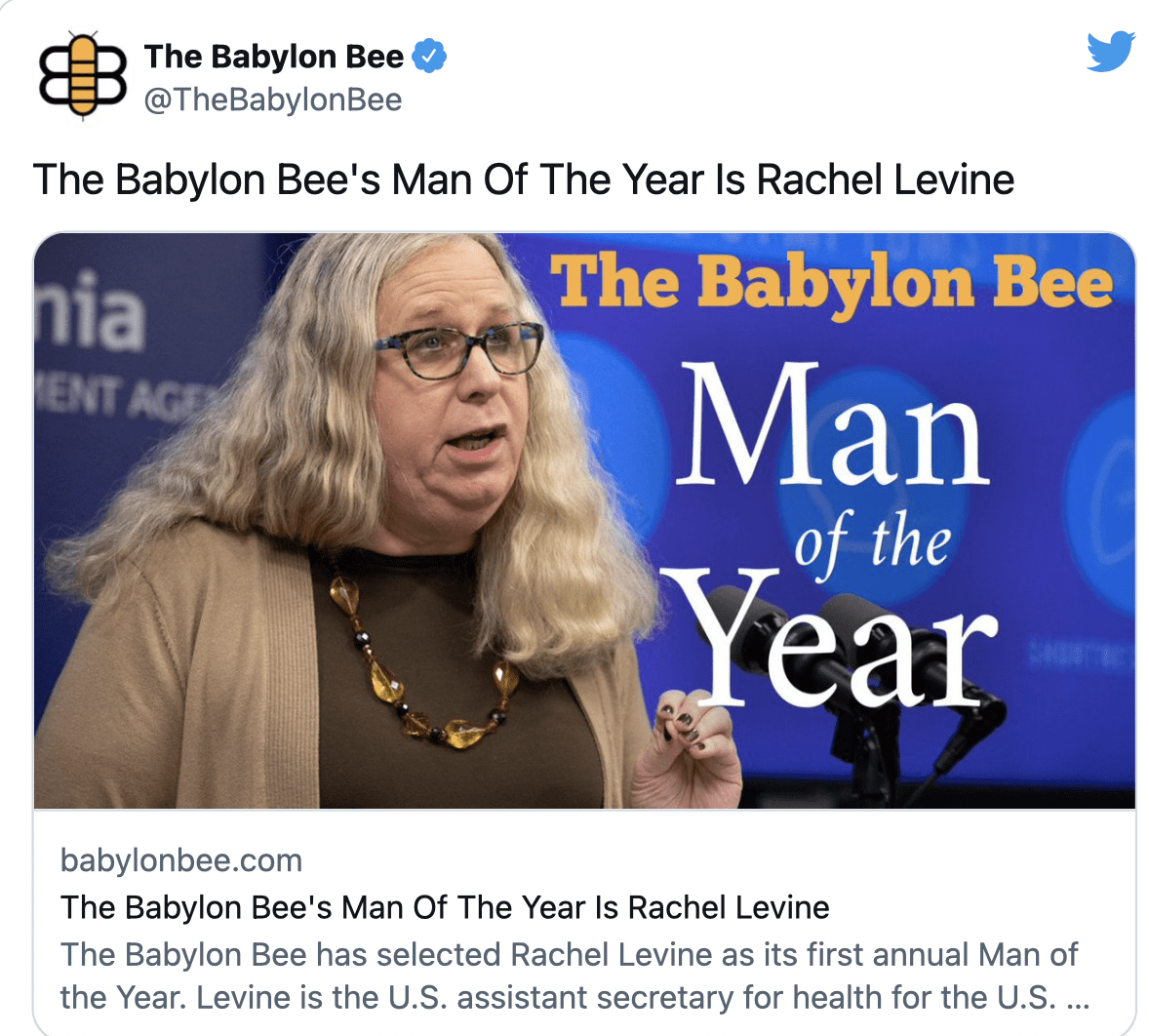 We're not deleting anything. Truth is not hate speech. If the cost of telling the truth is the loss of our Twitter account, then so be it.
We're told our account will be restored in 12 hours, but the countdown won't begin until we delete the tweet that violates the Twitter Rules. pic.twitter.com/85tdmrqJpU

— Seth Dillon (@SethDillon) March 20, 2022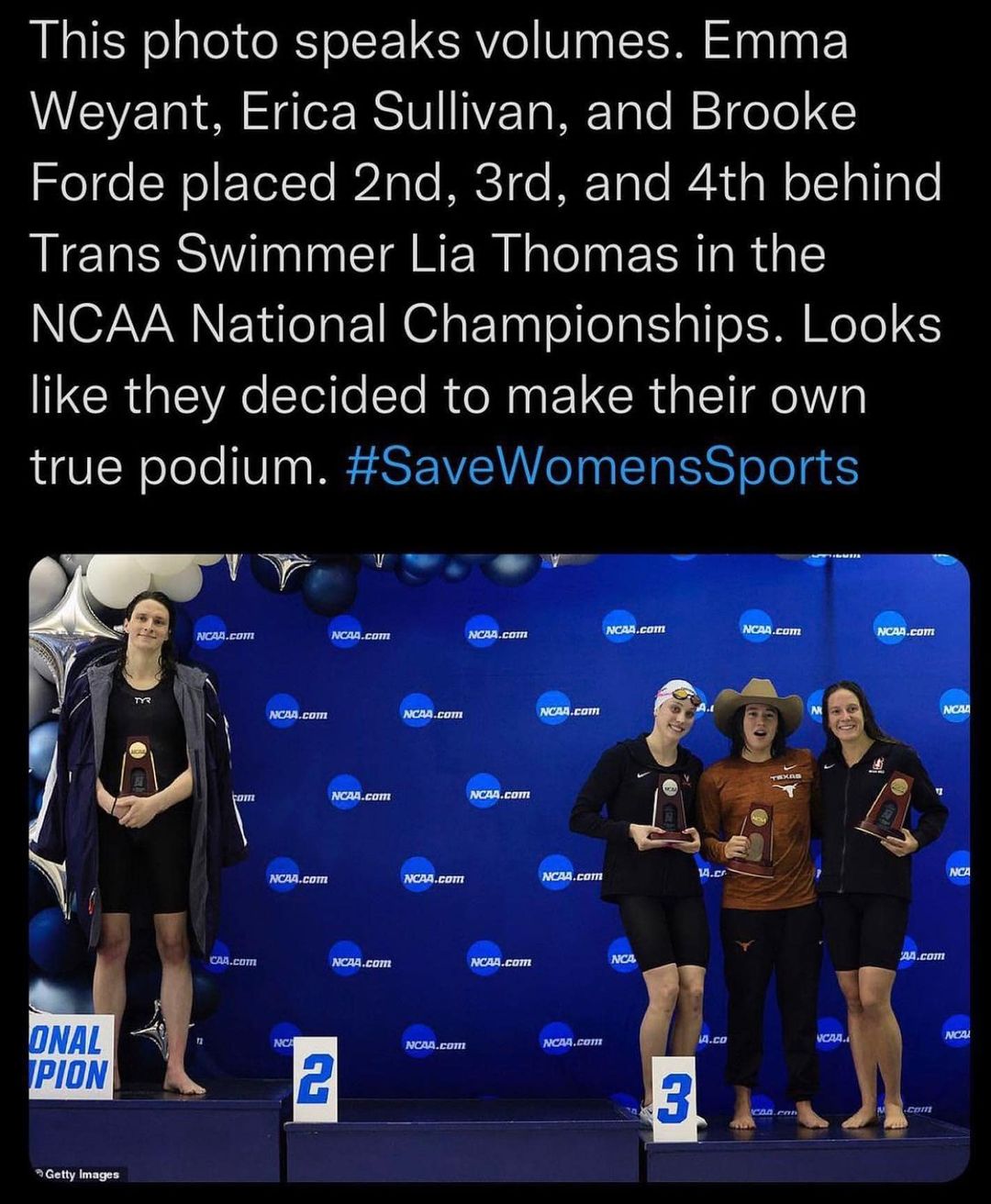 @TheBabylonBee
has been suspended from Twitter for hate speech for calling Rachel (née Richard) Levine a man. Which is objectively true. The price of getting our account back is deleting the tweet. This is real life.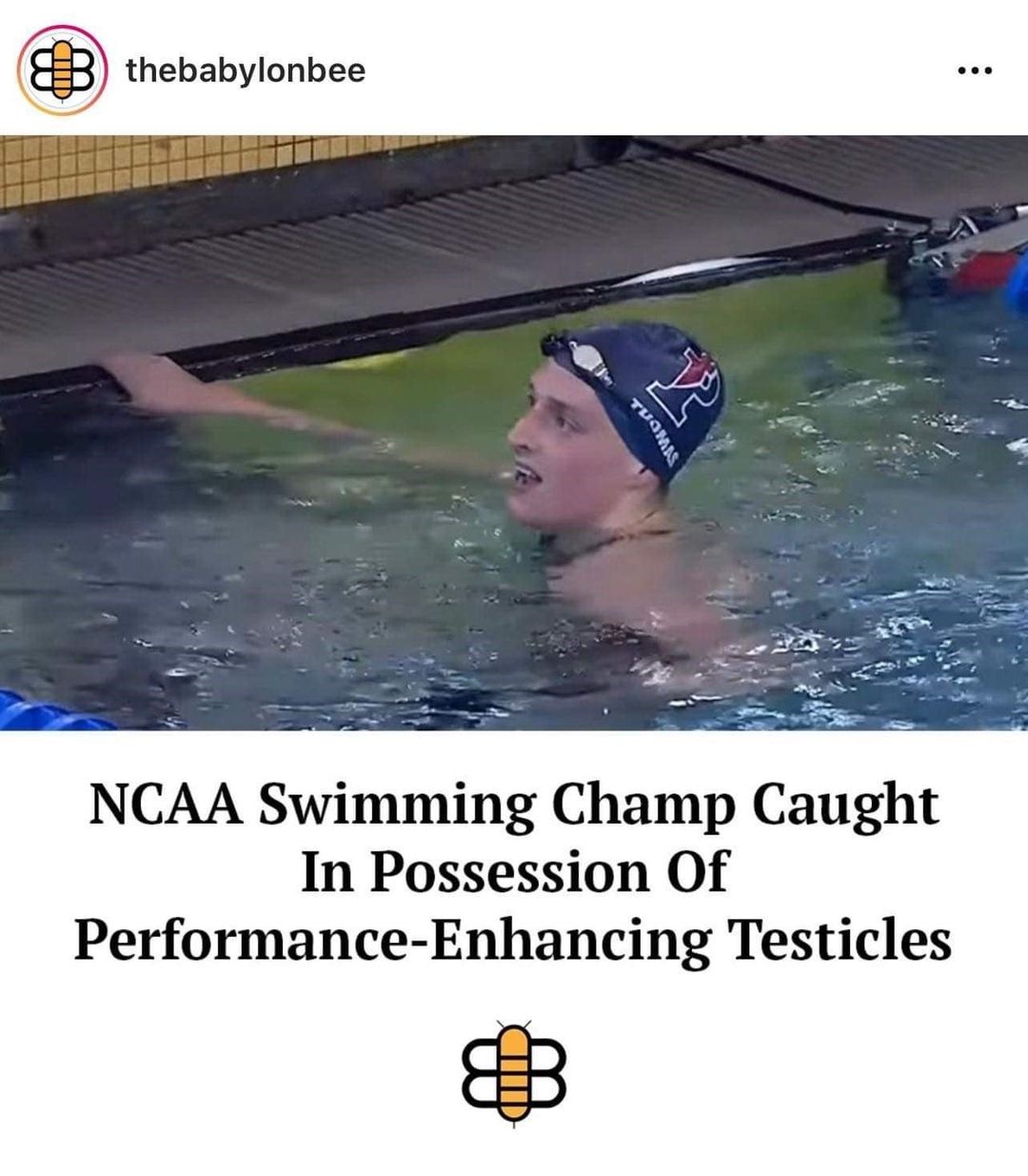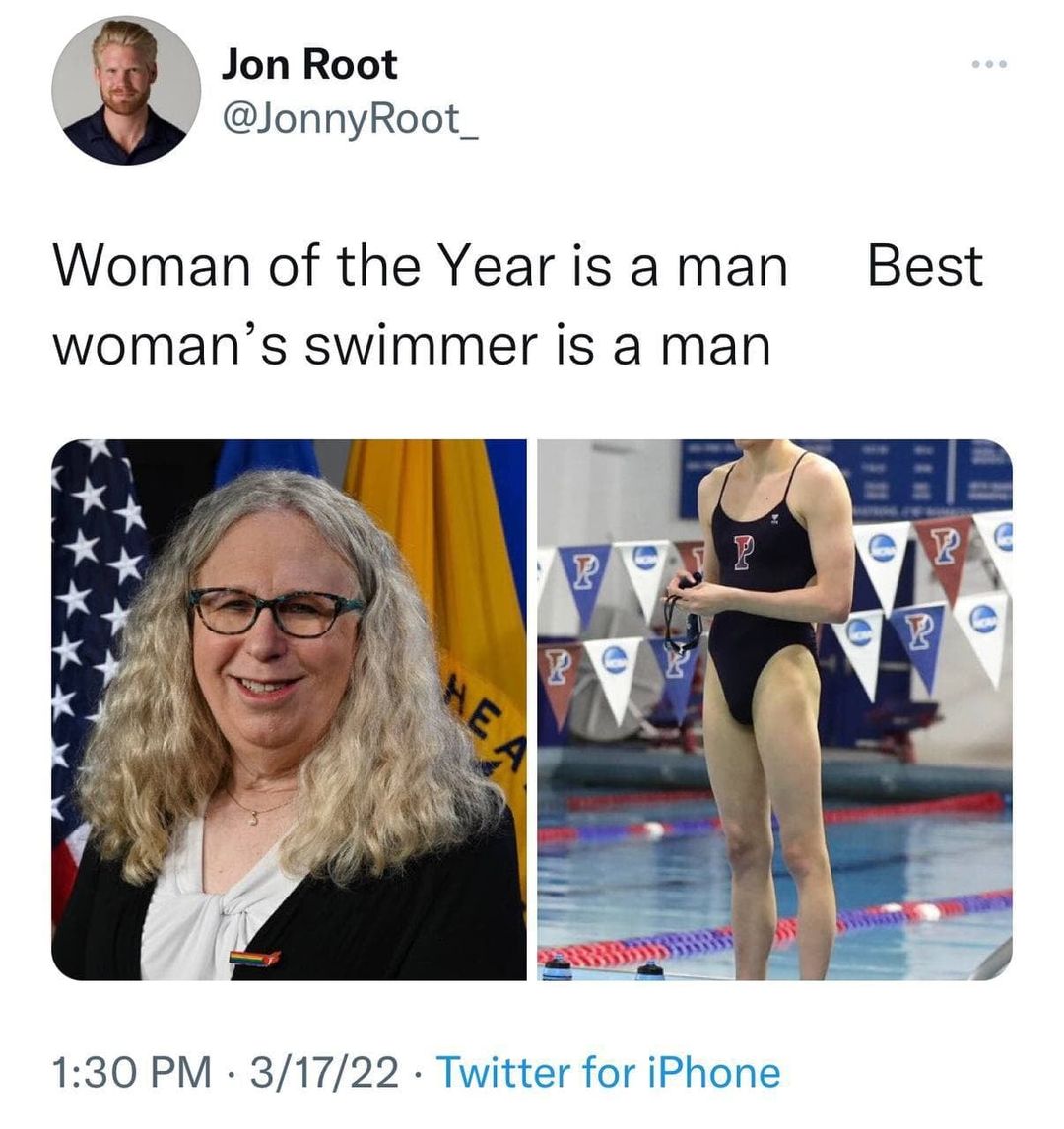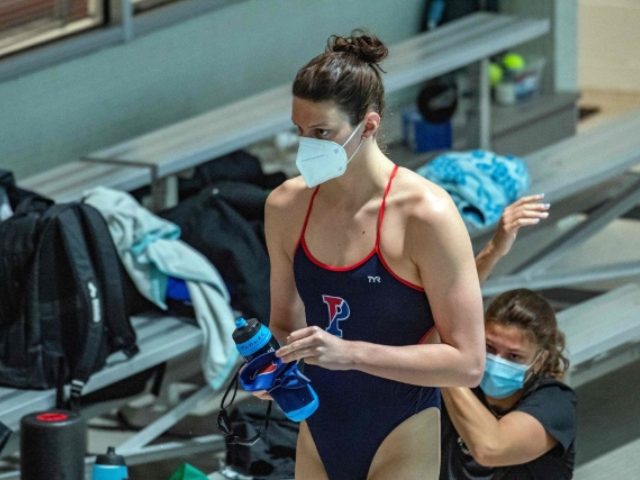 Virginia Tech swimmer Reka Gyorgy has gone beyond her initial criticism of the NCAA for its support of Lia Thomas.