…and then this:
Vaxxed immune systems f**ked or just more pathetic click bait headlines? pic.twitter.com/6fg9Yb4HsP

— Right Said Fred (@TheFreds) April 26, 2022
They hate us because we are not dying.
Slight modification.1200 #Pfizer deaths in 28 days of the vaccination during the three month trials.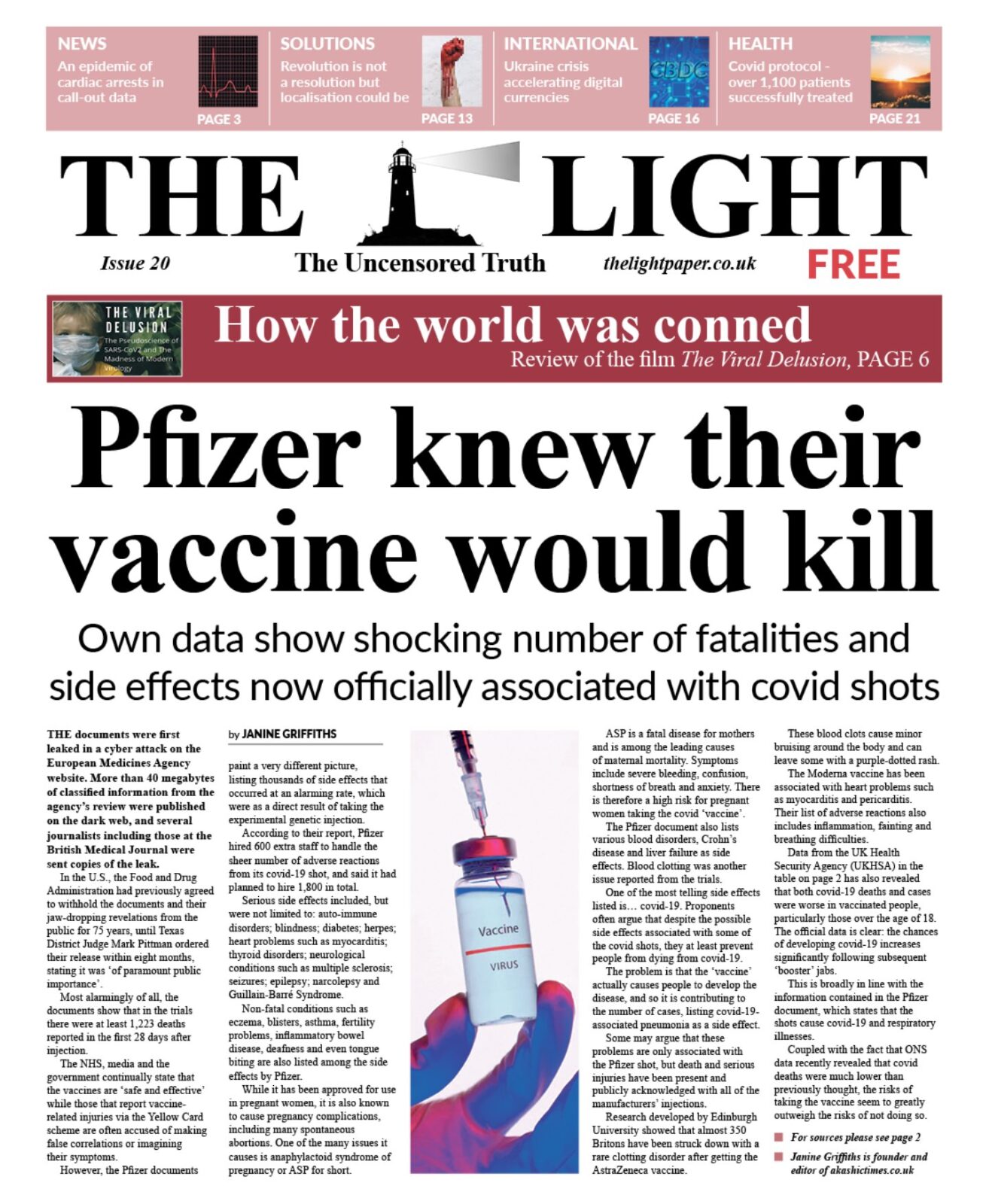 'Our governments have followed political science rather than medical science in their response to COVID,' said Ted Kuntz, President of Vaccine Choice Canada.
(Vaccine Choice Canada) – A number of disclosures made last week support an immediate end to the Pfizer COVID vaccines. On Tuesday, March 1, the U.S. FDA's Center for Biologics Evaluation and Research permitted access to the 55,000 page set of documents which Pfizer submitted to the FDA from its clinical trials in support of a COVID-19 vaccine emergency use authorization.
The data included a 38-page report entitled "List of adverse events of special interest." The listing contains 1,291 different adverse events following COVID vaccination including: acute kidney injury, cardiac arrest, cardiac failure, central nervous system vasculitis, death neonatal, encephalitis brain stem, frontal lobe epilepsy, facial paralysis, fetal distress syndrome, juvenile myoclonic epilepsy, liver injury, stillbirth, and Type 1 diabetes mellitus.