A woke commie pope & a deranged Anglican milquetoast are turning their churches into a  laughing stock, while the jihad rages all around them.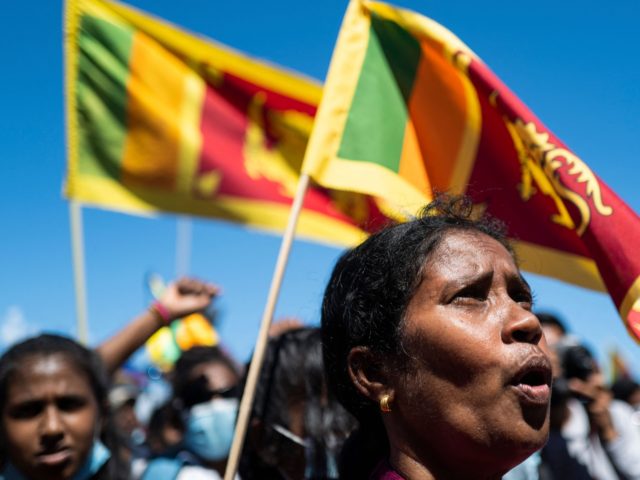 Sunday in Sri Lanka will mark the third Easter since Islamic State-affiliated jihadists bombed three churches and three Christian-frequented hotels on the holiest holiday in Christianity, killing over 200 people and injuring hundreds of others.
The events arrive as Sri Lankans take the streets on a daily basis demanding the resignation of President Gotabaya Rajapaksa, his brother Prime Minister Mahinda Rajapaksa, and every government official belonging to the Rajapaksa family oligarchy.
The Mohammedans throw stones as the pilgrims in Mecca stone Satan. The stoning is a gesture of utter contempt for and horror at the "idolatry" that the Catholic procession represents in their view.
Under Franco, they would have been shot. The ruling socialist dimbulbs support this abomination.
Christians in Lands of Persecution Fear Attacks on Easter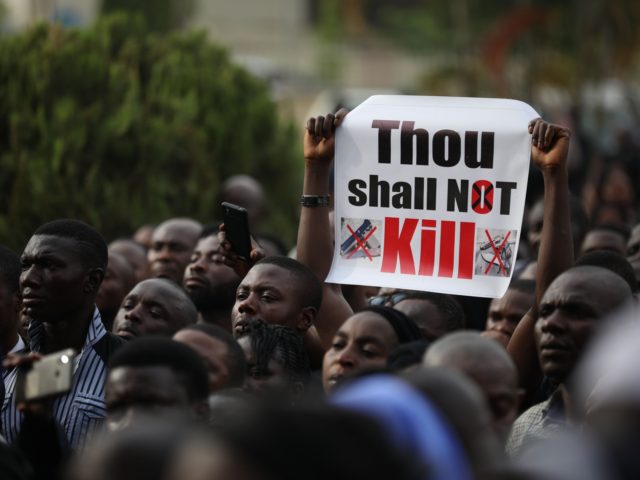 Christians living in countries hostile to Christianity often face increased fears for their personal safety in the run-up to the Easter holiday, Mike Gore, the CEO of Open Doors Australia and New Zealand (an organization that aids persecuted Christians) wrote in an op-ed for the Australian Broadcasting Corporation (ABC) on Thursday.
Woke Anglican Archbishop Uses Easter Message to Attack Border Controls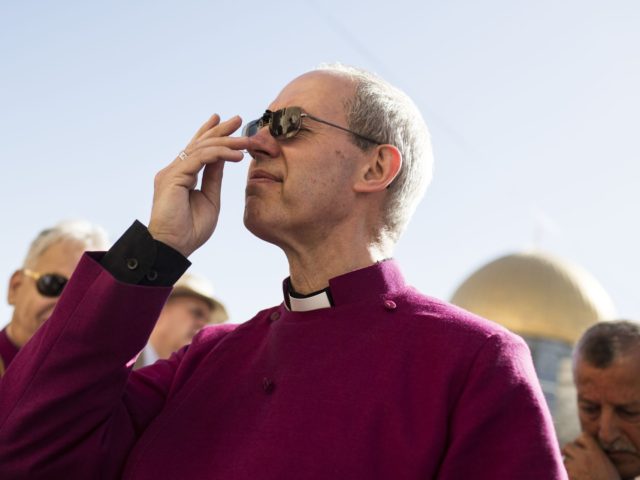 Archbishop Justin Welby, the de facto head of the Church of England, has used his Easter message to attack British government plans to transfer some male boat migrants to Rwanda while their asylum claims are processed, claiming the policy "is the opposite of the nature of God".
As Christians celebrate this most holy day, the leftists who have infiltrated and subverted churches as relentlessly as rust will presumably devote themselves to the usual — blasphemous moonbattery like this:
Praying to "the Great Queer One," students at United Methodist-affiliated Duke Divinity School proclaimed God's acceptance and support for LGBTQ relationships in a Pride worship service March 22.
For more on God's acceptance and support for LGBT behavior, refer to Leviticus 18:22, Leviticus 20:13, 1 Corinthians 6:9-11, Romans 1:26-27, Jude 1:7, et cetera.
The service was sponsored by Divinity Pride, which is devoted to subverting Christianity by using its trappings in the worship of the LBGT agenda.
"Strange one, fabulous one, fluid, and ever-becoming one," prayed second-year Master of Divinity (M.Div) student Caroline Camp in opening the service. She stated that God is "mother, father, and parent" and "drag queen, and transman, and gender-fluid."
Easter might be a good day to stay out of United Methodist churches. You wouldn't want to be in one when it gets hit by a bolt of lightning from a clear blue sky.
Although LGBT militants have been at the tip of the spear in the progressive assault on Christianity, there have been attempts to subvert it in the name of other aspects of liberal ideology, as Robert Spencer observes:
House Speaker Nancy Pelosi (D-Grey Goose) a year ago gave thanks to her god for his salvific sacrifice: "Thank you, George Floyd, for sacrificing your life for justice." Catholic University displayed a painting of George Floyd as Jesus.

New York Governor Kathy Hochul (D-Planned Parenthood) proclaimed in September 2021 that the unvaccinated "aren't listening to God and what God wants." The Presbyterian Church (U.S.A.), which is so far-Left as to make Duke Divinity School look like MAGA country, last October published a new hymn entitled "The Climate is Changing." In September 2019, climate idolaters at Union Theological Seminary began worshipping potted plants as a "liturgical response to our climate crisis."
Leftists expect that once they have hollowed out Christianity and replaced its viscera with wokeness, it will whither and die. In the meantime, it can be exploited to manipulate the gullible.
It isn't enough to attend churches; they need to be defended before they are subverted.