Maher mocks the Masketeers: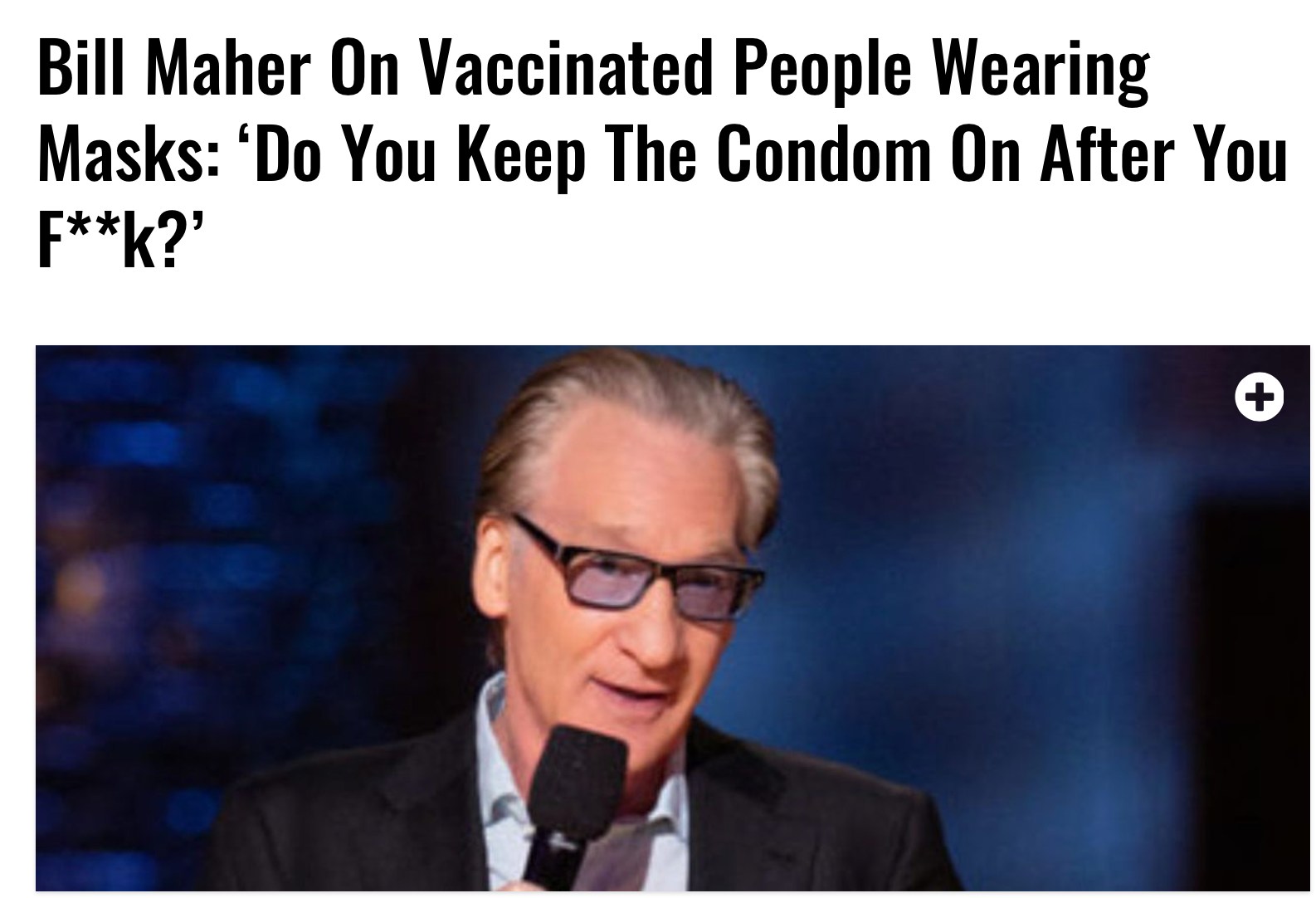 Bill Maher unloaded on people still wearing masks in his new comedy special.
Early Saturday morning, I fired up "Bill Maher: #Adulting" on HBO, and he didn't take any prisoners when it comes to mask hysteria in America.
In fact, he went nuclear.
Right from the jump, Maher criticized vaccinated people still wearing masks and asked the audience, "Do you keep the condom on after you f**k?"
He also thanked fans for living their life and not staying inside forever.
"Safe & effective" they said

"Prevents transmission" they said

"Prevents deaths & hospitalisation" they said

How many do we need ? I ask

Has it stopped the spread ? I ask

Are people still dying & being hospitalised ? I ask

CON JOB CONTINUES

END🤡NOWhttps://t.co/mvUXBJNpwx

— Craig Kelly MP (@CraigKellyMP) April 16, 2022