Moroccan Migrants Wage War on Police in Spain: Officers Forced To Retreat, Riots Ensue (Videos)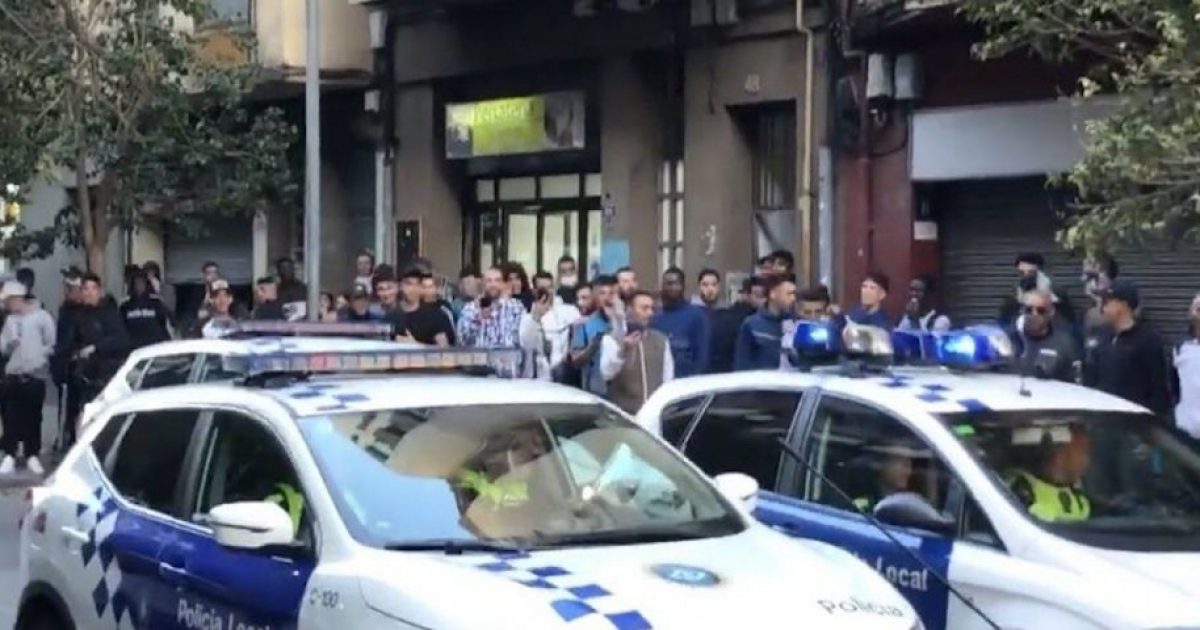 A traffic ticket in a migrant-dense neighborhood ends in hundreds of Moroccans attacking Police and setting fires.
The migrant-dense neighborhood of Rocafonda de Mataró in Maresme, Spain, is again the focus of violence. On Tuesday, April 26, hundreds of people, primarily Moroccan migrants, attacked police officers trying to ticket a vehicle parked illegally. The mob shouted and threw objects, even from balconies, at authorities. The owner of the car, who "has numerous records," ended up arrested for disobedience, resistance, and attacks on officers.
Unfortunately, due to Spain's socialist government's open border policies, there are many areas where dangerous foreign immigrant forces, most of which are Islamic, have seized control and created "no-go zones."
Paki's in Spain. Why are there Paki Moslems in Spain? There's no reason whatsoever why they should be allowed to set foot in any European nation.
The Spanish police had to arrest them because in the West, the punishment of people who criticize Islam is not the job of jihadis. It is left to the media and the Leftist propaganda apparatus, to smear the offenders as "Islamophobes" and "bigots" and make them pariahs.
"The National Police arrests in Catalonia and Andalusia five followers of an organization responsible for attacks in France and Pakistan," translated from "La Policía Nacional detiene en Cataluña y Andalucía a cinco seguidores de una organización responsable de atentados en Francia y Pakistán," Policía Nacional, February 24, 2022 (thanks to Medforth):
Agents of the National Police have arrested five Pakistani citizens – in Barcelona, ​​Gerona, Úbeda (Jaén) and Granada – for their alleged participation in crimes of collaboration with a terrorist organization, and glorification of and incitement to commit terrorist acts.

The operation, carried out last Monday, has culminated in the dismantling of the group of followers, who urged the murder of those who demonstrated against Islam….

More from the Religion of Peace: