What will Elon do about this? We shall see what he is made of.
Bloomberg's incomplete story discusses an allegedly offensive tweet by Gerry Wilders about Islam, without any mention of the content of the tweet. Once upon a time not long ago, there was a sense of responsibility in journalism, and the 5 w's (who, what, when, where, why, and sometimes the additional how) were a minimal requirement. Now anything goes as long as the story fits within the framework of the publication's activism goals. The duty not to offend Islam tops all other media priorities these days. This holds true in politics, too, in most cases.
Euro News, however, revealed the contents of the tweet that caused the dhimmi arbiters at Twitter to act:
…..the Freedom Party (PVV) chairman had published a tweet addressed to Pakistan's Prime Minister Shehbaz Sharif, denouncing the "violence of the intolerant ideology called Islam". Wilders had also claimed that the Pakistani citizens who have sent him death threats are "inspired by the fake prophet Mohammad".
The whole world must comply with Sharia blasphemy laws and never offend Islam. Twitter is compliant. 
Twitter CEO Parag Agrawal is clearly in the Islamic camp. He is also has it in for white people. Inferior complexes come with the mental baggage:
"If they are not gonna make a distinction between muslims and extremists, then why should I distinguish between white people and racists."

— Parag Agrawal (@paraga) October 26, 2010
Major changes to Twitter, however, could be in the offing, with the purchase of Twitter by Elon Musk.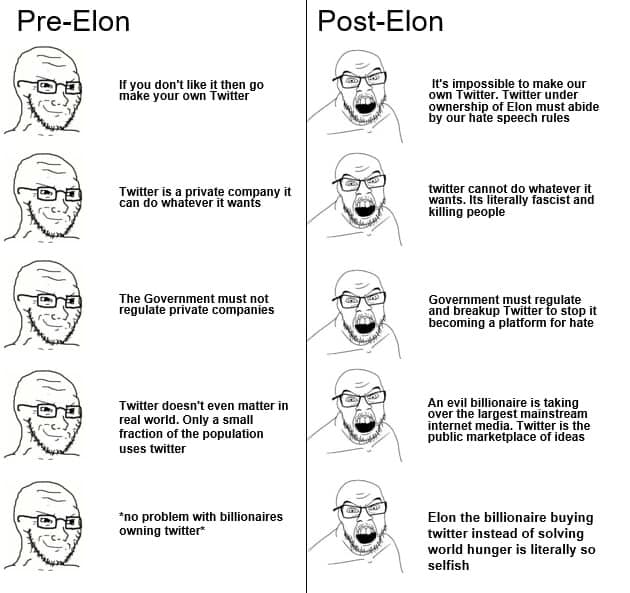 "Geert Wilders: Twitter Suspends Far-Right Dutch Leader for Tweet Blasting Islam," by Cagan Koc, Bloomberg, April 25, 2022: 
Twitter suspended the account of far-right Dutch politician Geert Wilders after he sent a tweet mentioning Pakistan's Prime Minister Shehbaz Sharif that attacked Islam.

Twitter Inc. took the action after it said Wilders violated its rules against hateful conduct, the leader of the anti-immigrant Freedom Party told Dutch news outlet NOS. The social media company deleted the tweet sent on Tuesday by Wilders, where he was responding to Sharif's condemnation of incidents of Islamophobia in Europe.

No tweets have been sent from his account since Wednesday. Twitter didn't immediately respond to a request for comment.

By silencing the opposition leader of the Netherlands, Twitter proves that "it's an instrument of the elite," said Harm Beertema, a parliament member from Wilders party, the third largest in the country after winning a little over 10% vote in last year's election.

Wilders, who has lived under police protection since 2004 following death threats, has been a vocal opponent of Islam and migration to the Netherlands…..