ANDREW BOLT: This Great Barrier Reef discovery has taught a vital lesson to trust nothing the global warming industry says about the "climate crisis".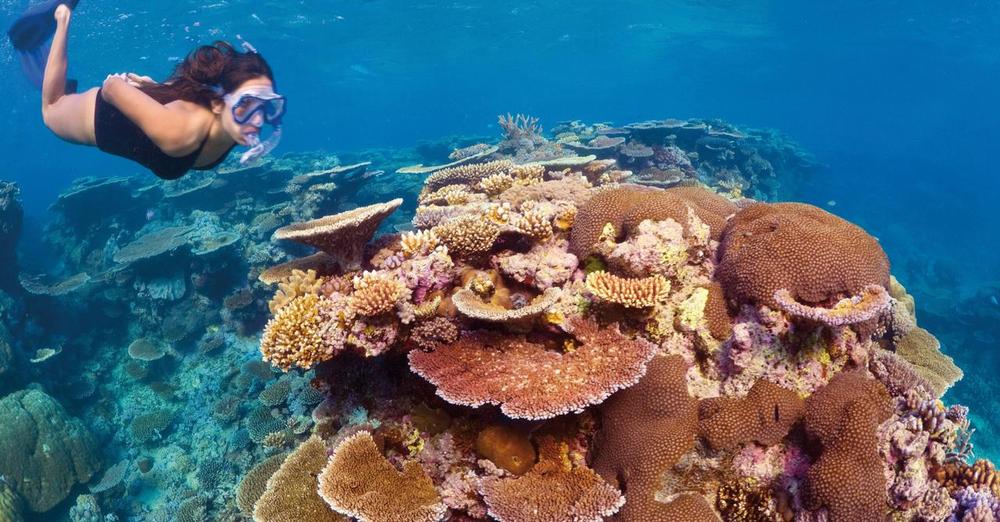 I have been having fun comparing reef-doomsayers with monsters from the Harry Potter fairy tales. Have you noticed how the science institutions are saying the 2022 record high coral is still bad? Too much of the wrong sort of coral apparently. I first thought they were like dementors – creatures who suck the joy out of life and make you feel hopeless and in despair.
.
Then my daughter pointed out that Harry Potter prepared for tackling dementors by practicing on Boggarts. Boggarts are an amorphous creature that appears as the thing you fear most – for Harry this was a dementor.
.
I think these doomsayers are not fearsome, like dementors. With record high coral they now look pathetic when they cling to the line that the reef is doomed. They are just Boggarts, who are easily dealt with by making them laughable – the spell is apparently Riddikulus – yep, that is the JK Rowling spelling.
.
I wrote about this in an article for The Spectator – see link below for some fun.
In a nutshell, the institutions are trying to say there is now too much plate and staghorn coral (like that in the picture) which is very delicate and susceptible to bleaching. They seem to forget that they have been telling us that the reef has just had four unprecedented destructive bleaching events in just six years – so how come this coral which is supposedly susceptible to bleaching is now at record levels? The answer is obvious – very little was killed by bleaching. There was not massive coral death, there was massive exaggeration.
.
Also, in 2018, they were saying there was not enough of this type coral.
"Fast-growing staghorn and tabular [plate] corals suffered a catastrophic die-off, transforming the three dimensionality and ecological functioning [of the reef and]. . . . changing [the reef] forever as the intensity of global warming continues to escalate"
.
One wishes they'd make up their mind. But it proves that it does not matter how good the reef is, the Boggarts, who are pretending to be dementors, will try to scare us with their doom.
.
So next time you hear the reef is doomed, just laugh at the Boggarts. And say the magic spell. Riddikulus.
.
We might even hope that they will look to far deeper scripture than the Harry Potter fairy tales and read about truthfulness, that it is wrong to scare people without a good reason, and that sometimes we have to admit mistakes.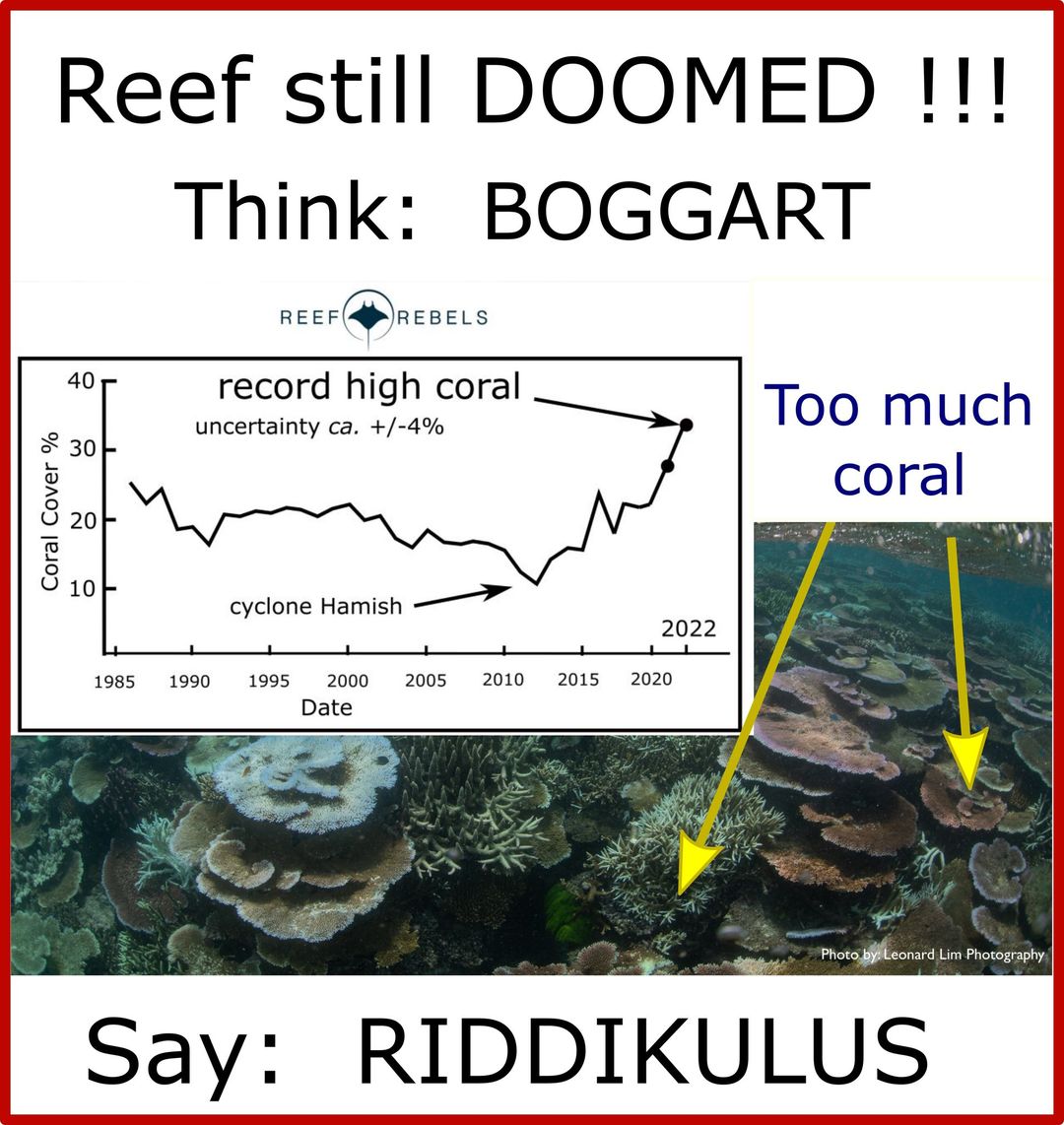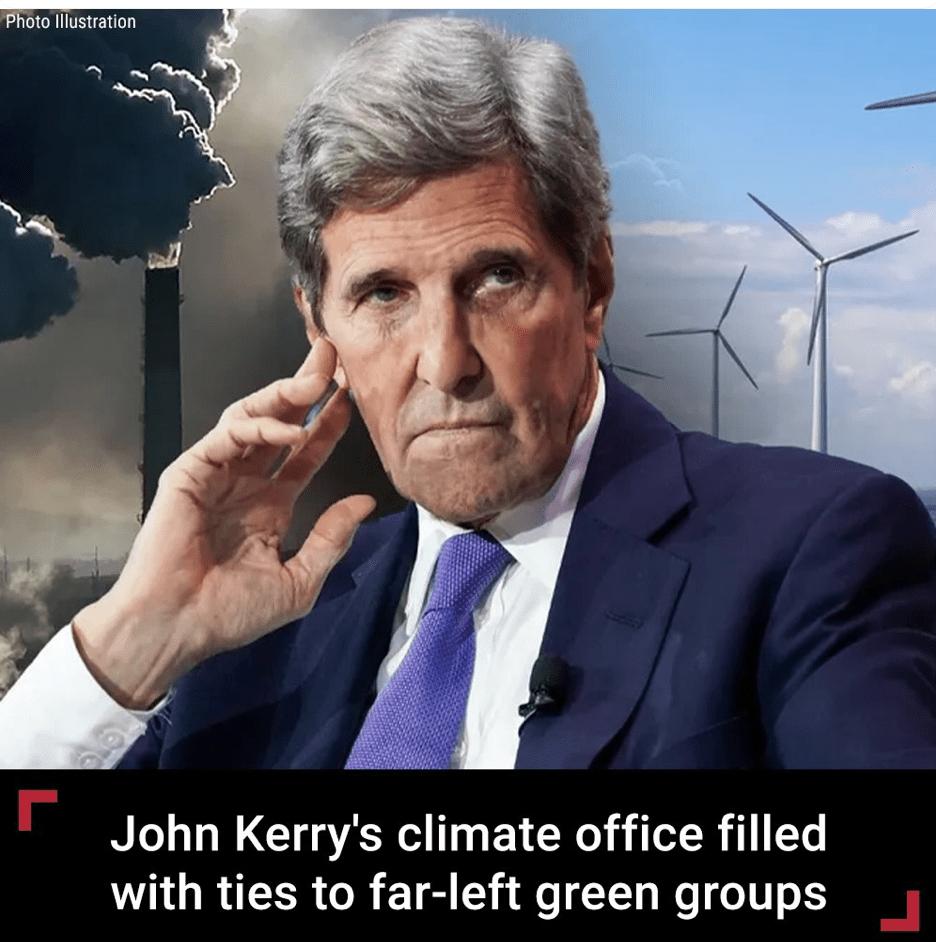 Absolute legend talking commonsense on climate change and rising sea levels 😁

He finishes with some advice to Greta 🤣🤣🤣🤣🤣 pic.twitter.com/jrCRCLfepj

— daisymay4263 🌸🌸🌸🌸🌸🌸 (@daisymay4263) August 15, 2022