Australia idiocy update: 'What is a #woman?' NSW Secretary of Health, Susan Pearce: 'I don't know that the health department has issued a definition of a woman.' NSW Health Minister Brad Hazzard: 'Seriously, do we have to play these games? Get a life!'
Imagine believing there's a 'Climate Crisis' after witnessing 3 straight years of endless Fraud. Lol.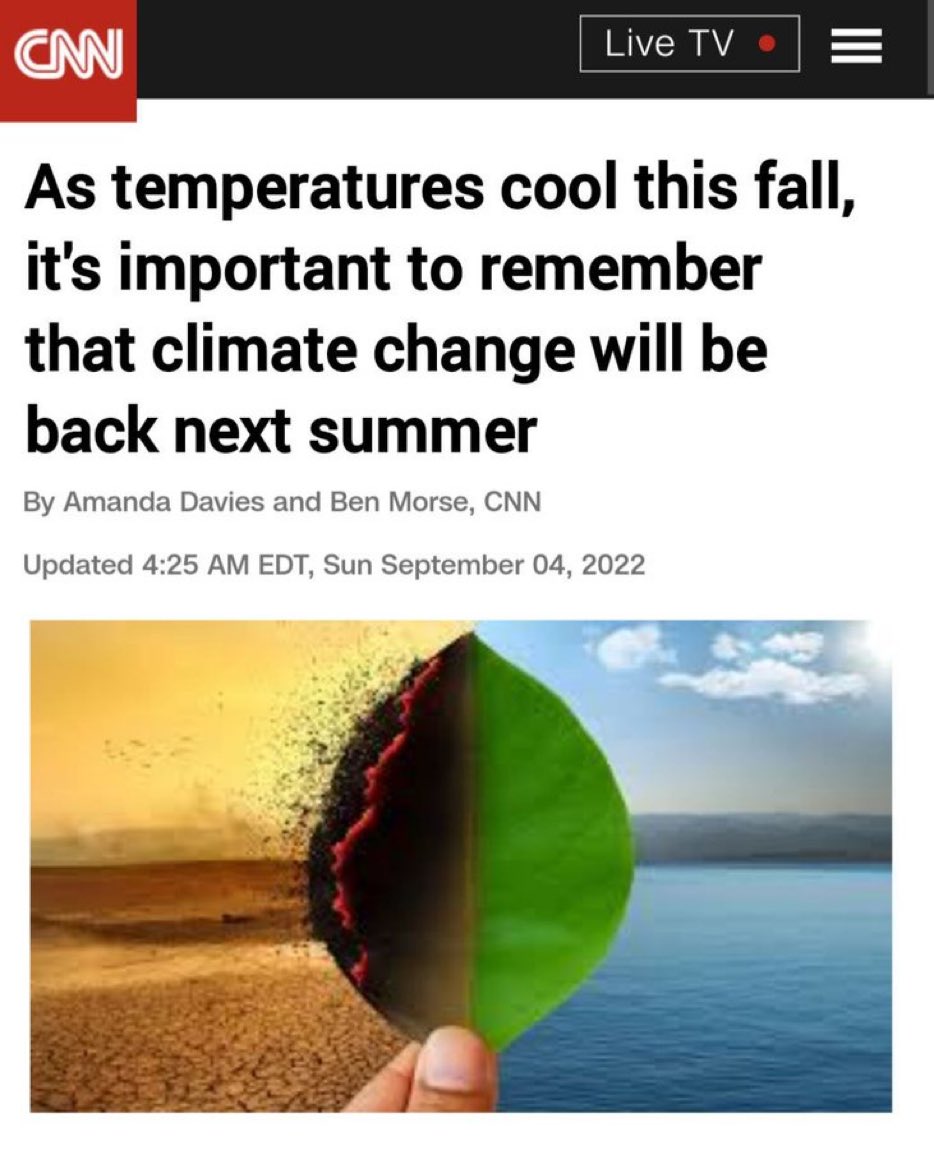 No shiite. It's called summer.
They locked us down to "flatten the Covid curve" Now they want to turn off the lights and heaters to "flatten the energy curve. People will freeze to death.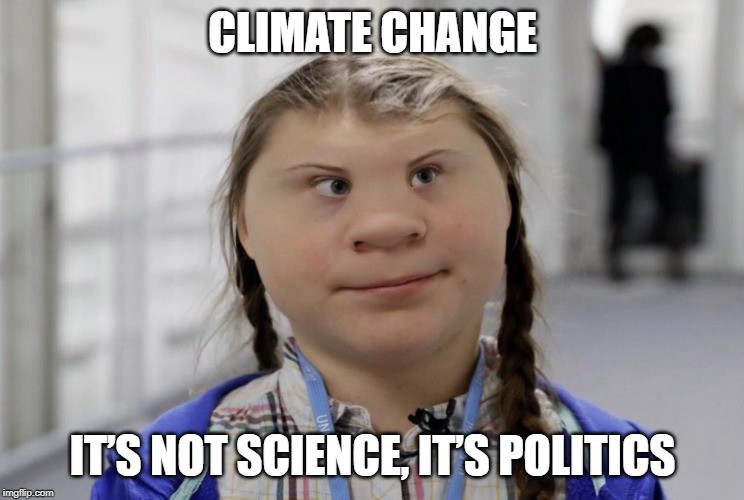 When you allow an 18-year old Swedish doom goblin truant with zero qualifications to set your energy policy. Don't act so surprised when it goes belly up #ClimateScam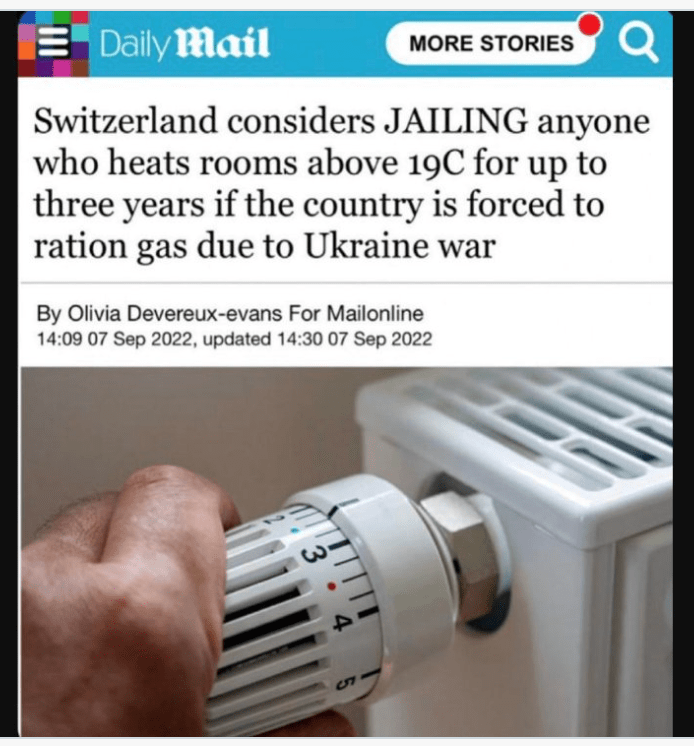 Mr Wong can't explain Net Zero.
Hazzard doesn't know what a woman is.
Not only can't the government explain what net zero is … they are right now gagging debate in the Senate on their net zero legislation so we can't get to the bottom of it. https://t.co/xHdnAP0mxb

— Soccer Dad Matt Canavan (@mattjcan) September 8, 2022
NOW – EU will propose a "mandatory target for reducing electricity use at peak hours" in order to "flatten the curve." pic.twitter.com/Q6EuLLTM0L

— Disclose.tv (@disclosetv) September 7, 2022
Reminder that ZERO of the 'expert' warnings regarding the climate have come true. Nada. Nothing. By now, any serious scientist would conclude that the theory is wrong. So what are the consequences?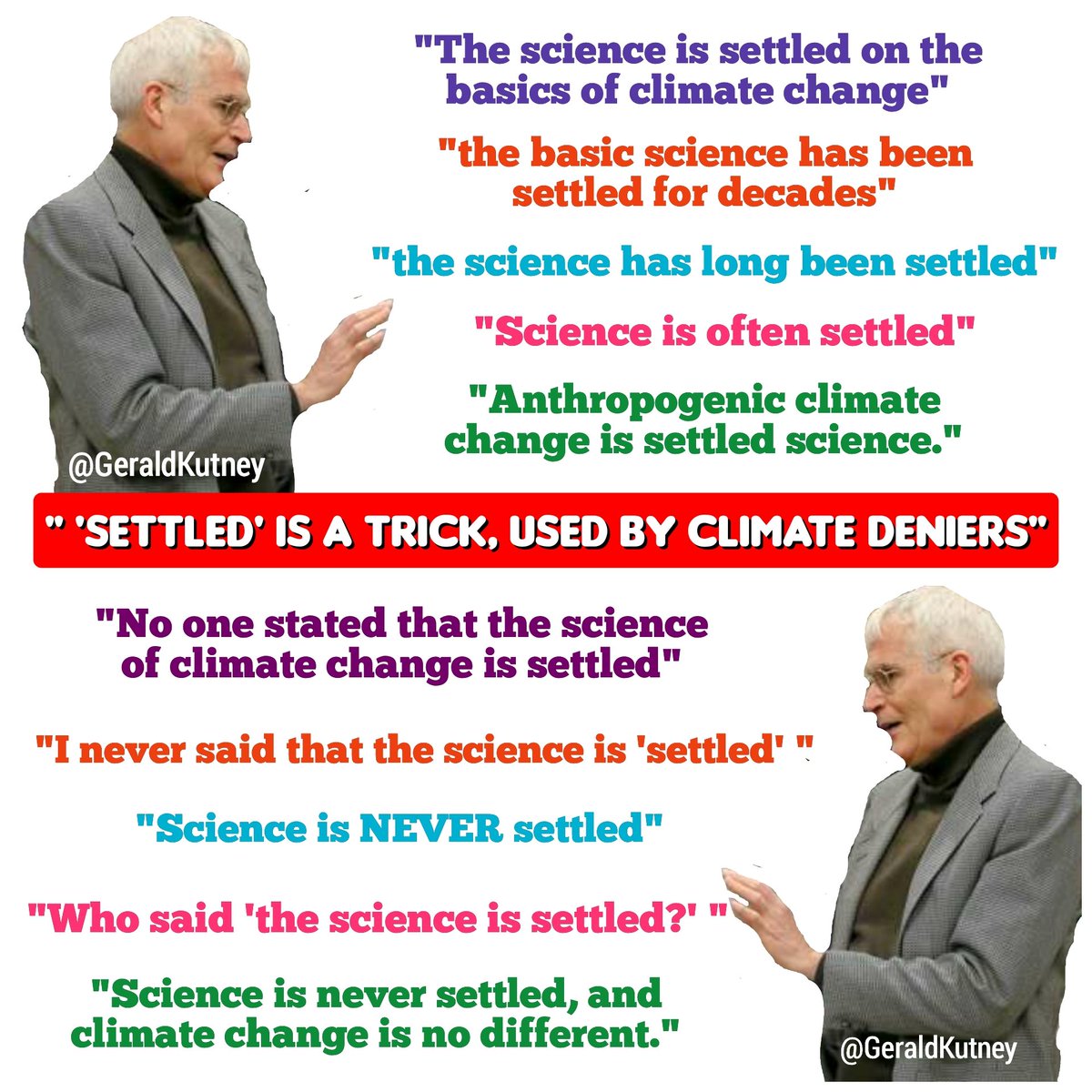 🔥🔥🔥 Jordan Peterson pulling apart the "environmental activist" argument in under one minute #ClimateScam #climate 👇🏻 pic.twitter.com/s7FITV4wM0

— LibertyBelle 🍊🍊🍊🍊🍊 (@Freedom41020) September 5, 2022
Climatologist Dr. Judith Curry testifying on climate change

Just like Covid, any science that doesn't fit the corporately funded narrative is smeared, suppressed and marginalised. pic.twitter.com/TCHUzvaQAs

— Power To The People (@PowerOurPeople_) August 21, 2022
For 40 yrs a global fear campaign has been built on claims of global warming. But it's time to ask what happened to it. The warming narrative was built on deceptions about climate & carbon dioxide, a trace gas. There is no warming. Only colder winters. Are we ready for glaciers? pic.twitter.com/wXciuy9AB8

— Peter Clack (@PeterDClack) August 21, 2022
#ClimateScam pic.twitter.com/wxc5ZEvSqT

— Denham (@Denham1680) August 22, 2022