They want private car ownership outlawed too, WEF has issued orders, this is where the electric car comes in, there are only so many metals for the batteries, they have admitted you will share rent a electric car with your neighbors who who either don't know, or hate.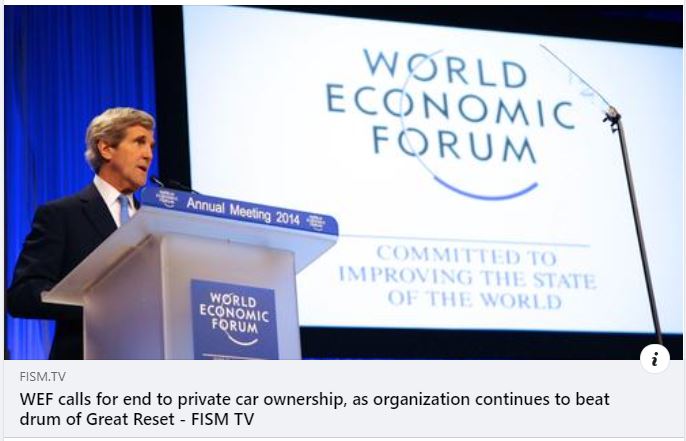 Start listening. They are very open about it.
February 20, 2023
Dr. Mike Yeadon: "When People Tell You What They're Going to Do, Don't Ignore Them"

"So when the UN and Bill Gates and Klaus Schwab tell you … you won't be traveling, you won't have a private car … you won't own anything, and you'll be happy. You probably won't live in your… https://t.co/NNXAY3P55v pic.twitter.com/ox8iJu8zTE

— The Vigilant Fox 🦊 (@VigilantFox) February 19, 2023
President Trump's new campaign ad calls out the World Economic Forum, Klaus Schwab, the global elite and the Great Reset "The future does not belong to globalists – the future belongs to patriots." – President Donald J. Trump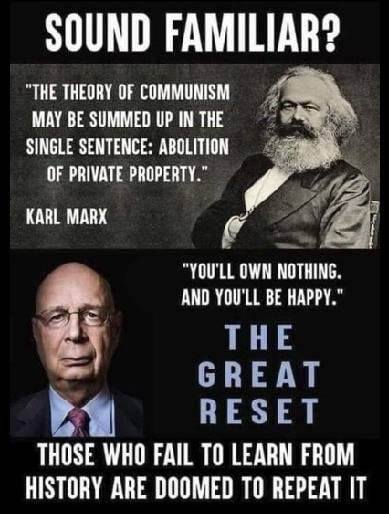 The Marxist worldview doesn't care about reality, sees not getting it's way literally as enslavement to other people's way, and believes it can force a new reality by forcing everyone to participate.
By seizing power and forcing everyone into the Marxist way of life, which is how they misperceive their unhappy existence, they can make people fully dependent on it and it will then become spontaneous and successful. It's magical thinking and totalitarianism.
"My book was considered Science Fiction…(The 4th Industrial Revolution),..all of those technologies have become Reality…" -Klaus Schwab at the World Government Summit 2023.

Yeah, no kidding…and we didn't vote for this. pic.twitter.com/XvT4mNWMO4

— Liz Churchill (@liz_churchill8) February 15, 2023
The Netherlands:
Netherlands 🇳🇱 Boom 🔥 The People take it to the streets over the Govts plan to introduce a Central Bank Digital Currency…Make no mistake, this isn't for your convenience, it's all about Control….🔥 pic.twitter.com/VzUmU6jgjU

— 𝙍𝙄𝙎𝙀𝙈𝙀𝙇𝘽𝙊𝙐𝙍𝙉𝙀 (@Risemelbourne) February 18, 2023