First they came for TOMMY ROBINSON – but the BBC etc called him a racist – so I did nothing, then they came for KATIE HOPKINS – but the BBC etc called her a racist – so I did nothing…
Now they came for GARY LINEKER – the BBC goes blah blah…  but I really don't care. Why should I?
All the bombings could have been stopped if our government agencies had done their jobs. Lives have been lost for failure after failure. Tommy Robinson was and still is showing what is happening. It's scary to think that a citizen journalist has more balls than MI5. pic.twitter.com/HQkswj5X9C

— Lord Simon (@LordSimon20) March 2, 2023
it's great all the wokerati standing up for GARY LINEKERS right to free speech

where were they – when TOMMY ROBINSON was actually persecuted by the state

oh – that's right – they were applauding pic.twitter.com/CMjFZ8O6Zm

— Pym Purnell (@PymPurnell) March 9, 2023
Older blog entries:
Here's why there's no policing being done in the UK:

Almost 90% of refugees are still unemployed after living for 2.5 years in the Netherlands
They didn't come to work. They came to take over.
Dutch migration researcher Jan van de Beek, tells De Telegraaf that a lot of migrants didn't have decent education. According to Van de Beek especially low skilled jobs are unattractive for migrants because sometimes the benefits they receive are just as high as the income from a low skilled job.
Refugees with a residence permit barely have a job, Dutch newspaper "De Telegraaf" reports. Almost 90% of refugees, who received their residence permit in 2014, were unemployed two and a half years later, according to figures from the Dutch statistics office CBS.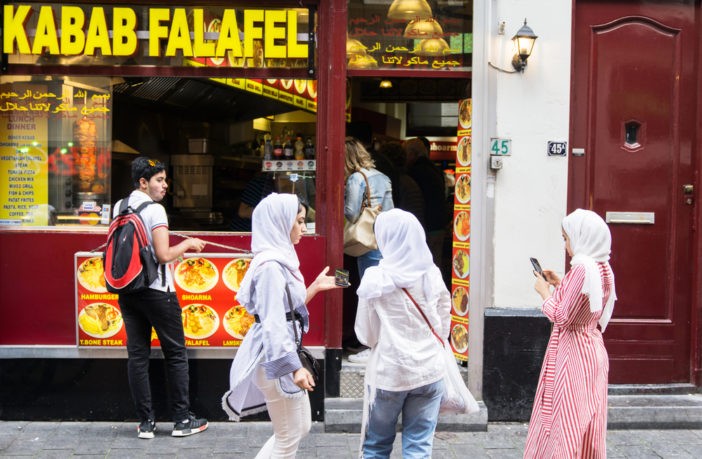 While 11% of refugees do work, a large majority of them still don't have a full-time job. After two and a half years only 15% are fully employed. The group mostly consists of Syrians and Eritreans: 75% of refugees come from one of those two countries.
How Mandela's Political Heirs Grow Rich Off Corruption
Since apartheid ended in South Africa in 1994, tens of billions in public funds has been siphoned off by leaders of the ANC, the very group that had promised a new and just nation
Corruption has enriched A.N.C. leaders and their business allies — black and white South Africans, as well as foreigners. But the supposed beneficiaries of many government projects, in whose names the money was spent, have been left with little but seething anger and deepening disillusionment with the state of post-apartheid South Africa.
Australian movement for white South African farmers is growing
In particular, we can see from some of the banners held at the rally that an identity consciousness is growing among the European people in Australia.