Its an enigma!
Andrew Bolt
Initial reports noted that a man wearing black robes and shouting religious slogans (in fact "Allah, Allah") had shot dead a police official in Parramatta. The ABC goes into its standard mode when reporting Islamist attacks.
The Turncoat gubmint blames Tony Abbott's "divisive" rhetoric, talking about "disenfranchised" youth, negotiating with Muslim leaders and avoiding any criticism of Islam, and any debate of its role in a multi-faith, secular democracy.
Parramatta shootings. Fran Kelly, Insiders, ABC television, yesterday:
It didn't immediately take on a terrorist tinge, this story, the way it was reported and it got a bit lost in the whole grand final cycle, but it remains an enigma.
Not helped by reporting such as this. ABC News website, Friday:
The ABC understands the incident is not terror-related…
Fairfax's Mark Kenny describes the gunman, also on Insiders:
This dude.
There is no "interfaith" shmooze in any Mohammedan country: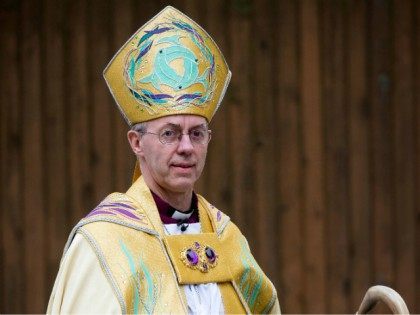 Archbishop of Canterbury Urges More Interfaith Dialogue To Ease Fears Of Muslim Community
An extremist Muslim group are holding workshops at Melbourne's Deakin University this weekend based on the teachings of Islamic scholars who have recommended the death penalty for homosexuals and apostates, promoted terrorism and preached hatred of Jews and Christians and violence against women.