Desperate. Almost hysterical.
Council on American-Islamic Relations Florida Director, Hassan Shibly, reacts on 'The First 100 Days' to expected executive order halting refugee programs.
The Associated Press reported Wednesday that a draft of one of President Donald Trump's forthcoming executive orders calls for the U.S. government to stop accepting Syrian refugees and suspend the issuing of visas to people from seven predominantly Muslim countries.
This position on refugees is "discriminatory" and "too extreme," according to Hassan Shibly, executive director of Council on American-Islamic Relations' Florida chapter.
"Trump's policies are bad for America," Shibly said on "The First 100 Days" tonight. "They simply appear to be amongst the first of many discriminatory policies that disadvantage America, first and foremost, and hurt our fellow human beings after that."
Report: Afghan Migrants Arrested in Facebook Live Rape Case
O'Reilly: Sanctuary Cities 'Promote Anarchy' & Trump Should Cut Their Funding
Martha MacCallum pointed out that the draft of the executive order only calls for a temporary ban on admitting Syrian refugees into the U.S., and it doesn't affect people who are already in the country.
She said the goal is to vet refugees properly, in order to keep Americans safe.
Shibly argued that the odds of an American being harmed by a refugee are extraordinarily low, and it's simply not the case that they pose a significant threat.
"I just think Trump's position is too extreme," Shibly said. "It's important we don't lose who are as Americans. America's a nation built on diversity, built on immigrants."
"And we have to remember our enemies can never defeat us. We can only defeat ourselves if we allow fear and hate to turn us against each other."
Source: http://video.foxnews.com/v/5299352703…
In other news:
Trump plays into the hands of ISIL
Any resistance to the hijra or the global jihad is "playing into the hands of  terrorists"- because  that makes them really angry, right?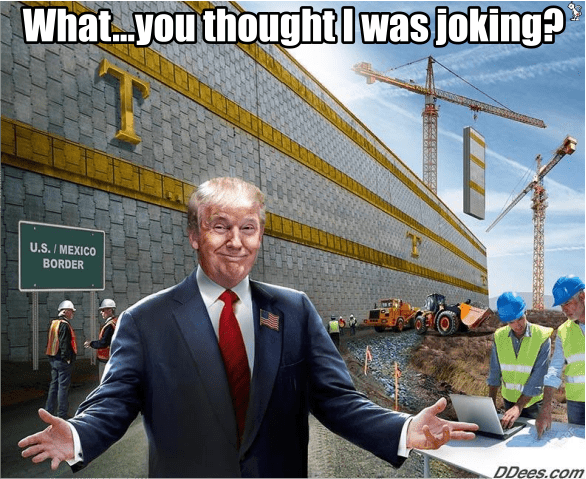 President Trump is expected to sign orders Friday to temporarily freeze immigration from seven Muslim nations and halt refugee resettlements from everywhere — a classic example of a solution in search of problem, and just the kind of symbolic act that gives weight to radical Islamists when they argue that the U.S. is an enemy of their faith. …
Muselprop from the Mustard channel
Can you imagine the Nazis having a propaganda channel in America during before and during WWII?
Far too long, the American Muslim narrative has been missing from mainstream media. No longer will we stay silent. American Muslim Media is here!