The police chief "denies racial profiling". Let that sink in for a moment. Thousands of German women raped, robbed and molested and this imbecile Canuck scribbler worries about "racial profiling".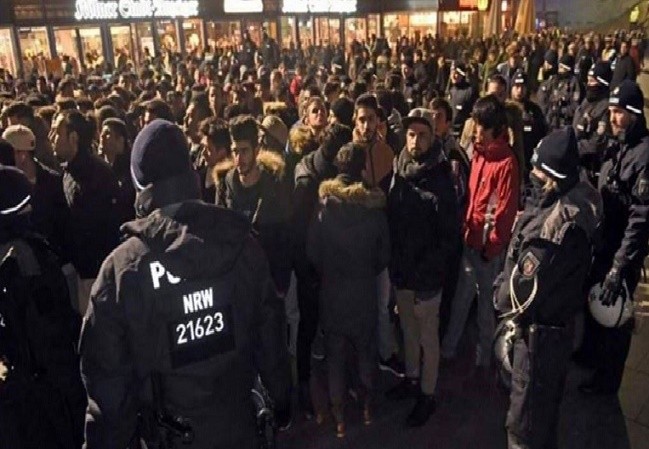 Germany: New Years Eve picture of new anti-rape police policy speaks a thousand words…
Rapefugees tried again for 2017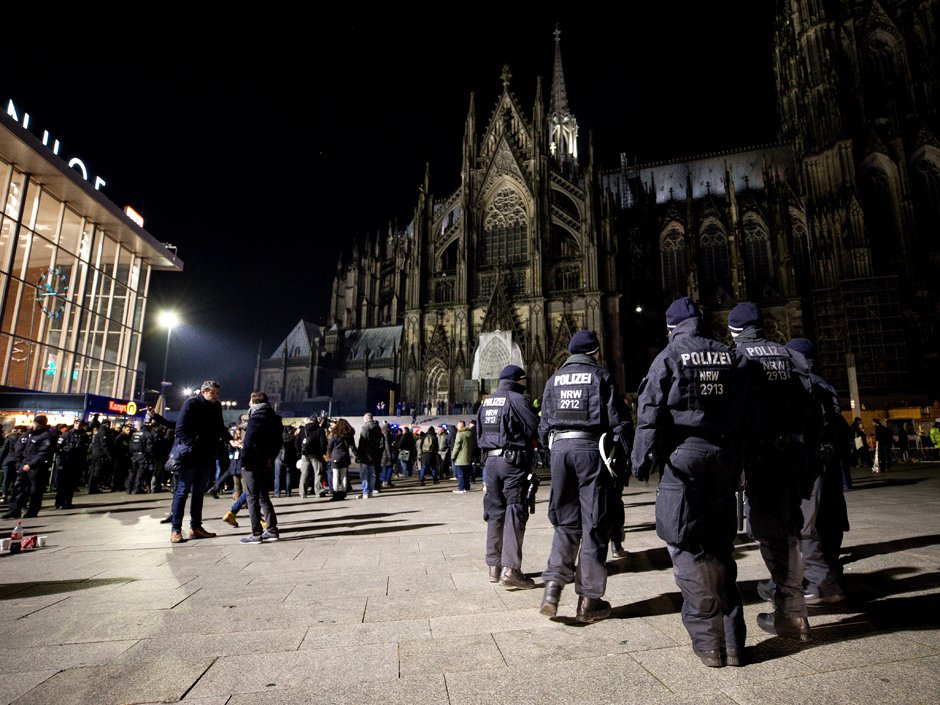 Despite the heightened presence of police, large groups of North-africans again showed up in the center of Cologne to do it all over again. 2015 was probably taken as an invitation to try it all over again.
This is the current tally for Cologne, the real tally will have to wait a few more days, two sexual attacks, six arrests and hundreds of expulsions from the area. The police controlled about 1700 people of whom most looked Arabic, at the Col…
See more:  VLADTEPESBLOG.COM
Germany banned version of Qur'an as "extremist," but afraid to dispose of copies
Some of our friends suggested they should be burned in public.  We beg to differ: we are against public book-burning. The contents, the texts of this dirty book should be made available to all. The books, once no longer needed to educate, should then be burned along with other garbage in a proper incinerator.
"German authorities puzzled over Koran disposal," by Elisabeth Schumacher, DW, December 31, 2016:
Police have confiscated tens of thousands of copies of a banned version of the Koran that came under fire for promoting religious hatred. Now the authorities must decide what to do with them.
Throughout 2016, German authorities carried out raids on hundreds of locations across 10 federal states in a crackdown on the "True Religion" Salafist group, confiscating tens of thousands of copies of a fundamentalist translation of the Koran. According to media reports on Friday, the government was grappling with how to dispose of the texts – and the only option may be to bury the whole lot in the desert.
AN ENTREPRENEUR from Germany has created trousers with the aim of protecting women from possible sex attacks while they are out jogging – EXPRESS.CO.UK
|
BY LAURA MOWAT
THIS IS CNN:
● 'Don't get blood on the jacket!' 'Drunk Don Lemon' gets his ear pierced live on air during NYE show.
● Bitter Lemon? CNN anchor Don Lemon has his microphone cut as he starts to talk about how 2016 was 'awful' after drinking tequila in live New Year broadcast.
● Kathy Griffin cuts cameraman's beard, wraps Anderson Cooper in tinfoil on CNN New Year's Eve.
On the plus side, at least Griffin and Cooper weren't the most embarrassing members of CNN's annual new year's eve train wreck for a change, but I feel for those held hostage in airport departure lounges forced to watch this debacle.
In other news:
  The IRS Scandal, Day 1333: Republicans Weasel Out Of Impeaching IRS Commissioner John Koskinen.
Tony Abbott urges cut in $40m aid to Palestinian Authority
Former prime minister Tony ­Abbott has called for Australia to cut its $40 million-a-year aid budget to the Palestinian Authority while it "keeps paying pensions to terrorists and their families".
Mr Abbott has recently returned from a visit to Israel where he met Prime Minister Benjamin Netanyahu, visited the Palestinian territories and met Palestinian Authority Prime Minister Rami Hamdallah.
Good one:

Russia: 7 Muslims arrested for plotting New Year's jihad massacres in Moscow
"The FSB said the suspects were preparing attacks with automatic weapons and explosives in crowded places."
The jihadis never stop trying to maximize the death toll in order to appease their bloodthirsty god.
"Russia arrests 7 suspects accused of plotting terror attacks," Associated Press, December 29, 2016:
MAKHACHKALA, Russia – Russia's security agencies have arrested seven people suspected of preparing New Year's terror attacks in Moscow on orders from the Islamic State group in Syria.
Russia's main domestic security and counter-terrorism agency, the FSB, said Thursday its agents arrested the suspects in the North Caucasus province of Dagestan. The FSB said the suspects were preparing attacks with automatic weapons and explosives in crowded places.
Islamist insurgents in Dagestan have mounted frequent attacks on police and officials, and some have sworn allegiance to the Islamic State group….