CNN: "We don't know their motives."
Look at the smirk on the face of this Muslim punk:
Senator Sam Dastyari has described the carnage he witnessed in London amid reports a van mowed down 20 pedestrians in a suspected terror attack.—DAILYMAIL.CO.UK
.
An Australian Muslim sheikh Mohammad Tawhidi says unchecked multiculturalism is to blame for the London terrorist attacks, adding that he supports banning Muslim immigration…..
Pauline Hanson and Donald Trump have both received angry reactions to tweets posted just hours after attacks in London.
The typical responses start, blame and direct anger at everyone else but the religion that is causing these heinous attacks. Slow clap for the leftards, well done- your ridiculous diversity push is costing innocent people their lives, but instead of admitting there's a problem you simply attack those who speak the truth. Unfuckingbelievable.
 .
The Muslim Terrorists behind the
#
LondonBridge
attack, just like the Islamists behind the Manchester attack, were ON WATCH LISTS!
.
It's quite fascinating the world is on same page to fight 'climate', but NOT same page when it comes to stopping Islamic terrorists.
.
.
 Armed police 'searching for possible attacker still on the loose'
We have been told there is no connection between refugees and terrorist attacks…  Don't you believe the Turncoat gubmint? 
Eight terror incidents committed by jihadis in Australia on humanitarian visa…Continue Reading
AUSTRALIA'S most high-profile terror incidents were committed by jihadis who had entered the country on humanitarian visas – a fact that was behind the Government's tough new citizenship laws.
Police Make 17th Arrest in Manchester Bombing Investigation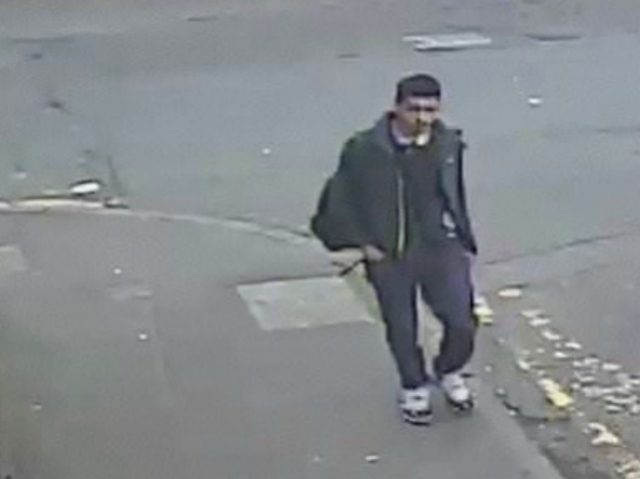 Greater Manchester Police via AP
Police investigating the Manchester Arena suicide bombing have arrested a 24-year-old man after seizing a car deemed significant to the investigation.
The man was arrested Friday on suspicion of offenses contrary to the Terrorism Act after police cordoned off an area in southern Manchester visited by the bomber, Salman Abedi. A bomb-disposal team was called out and the car was removed.
The man was the 17th person detained in connection with the May 22 attack that killed 22. Eleven remain in custody.
The arrest comes as pop star Ariana Grande made a surprise visit to her young fans injured in the Manchester Arena.
The attack at Grande's concert last week killed 22 people and injured dozens of others, many of them teenagers.
Grande shared an image of her visit to Royal Manchester Children's Hospital with her 107 million Instagram followers. The caption was simply a heart.
Other images show her hugging children in their beds and posing with nurses gathered on the ward.
Grande returned to Britain on Friday ahead of the One Love Manchester concert on to benefit victims.
Peter Mann, whose daughter Jaden was hurt, posted images of the visit on Facebook.
He wrote he was so happy, "i could burst! Never seen jaden so happy!even cried again myself."