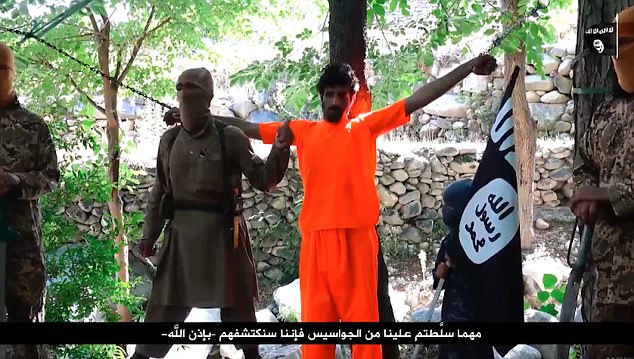 Talk about a horror — but ISIS children have actually been found to be chopping off limbs of those deemed spies, before beheading them. – Geller Report–
How many Muslims have the 'Far-Right' murdered? How many mosques have they burned to the ground? Have I been missing something?
Looks like Theresa May has become an imam. In which mosque is she allowed to preach?
Said May: "And I am very clear that retweeting from Britain First was the wrong thing to do. I think that we must all take seriously the threat that far-Right groups pose …"
See more: JIHADWATCH.ORG
.
.@theresa_may You have exhibited more outrage at President Trump's anti-jihad tweets than you ever did at the bloodshed, slaughter and mutilation of Brits in the cause of Allah. #quisling #coward
"The biggest threat to civilization across the world is Islam. We are at war with Islam."– Jayda Fransen
Unfortunately, Fransen is quite wrong. We are not at war with Islam, most of our people are totally clueless that we are being conquered as we speak. But Islam is at war with the world, that's a fact. This Grunard article couldn't be any more hysterical.
Trump's tweet spawns rash of Islamophobic and racist comments while white nationalists and extremists praise US president….
The UN's Assault On Our Sovereignty
Keith Windschuttle Quadrant Online November 30th 2017
The UN once stood for liberty, free speech and fair legal processes. That is no longer the case, as demonstrated by the world body's laundry list of our alleged sins against refugees, women, Aborigines and Gillian Triggs. That is the new agenda — and Bill Shorten backs it to the hilt