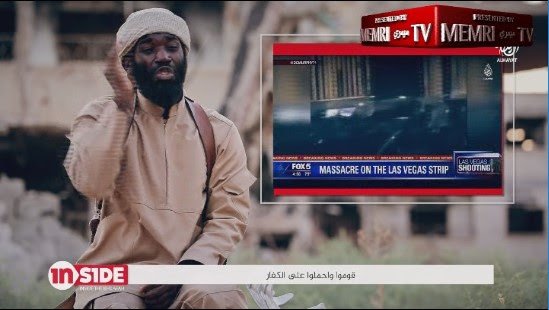 We are already living under the sharia:
This is what is meant by "working with Muslim communities" – the imams refusing us permission to enforce our laws. Our leaders regularly ask the permission of the imams. It's called  Islamic state.
Lancashire County Council's new contract requires schools to serve meat from non-halal suppliers. But it has been put on hold over the Muslim community's…
DAILYMAIL.CO.UK
Why don't these creeps mention that it is AFRICANS who assault, bash & rob Aussies who go about their day to day business?
.
Melbourne Embona Robbery Taskforce detectives are investigating a serious assault in the CBD last week.
Police are hunting four men "of African appearance …"
The Metropolitan Police force "could be sitting on a Rotherham-style sexual grooming gang situation", a London Assembly Member has claimed.
.
The UK looks more and more like a failed state. A country that doesn't protect her children against foreign invaders is an abject failure.
The Metropolitan Police force "could be sitting on a Rotherham-style sexual grooming gang situation", a London Assembly Member has claimed.
.
The accusation, from UKIP group leader Peter Whittle, comes as a report by Her Majesty's Inspectorate of Constabulary and Fire and Rescue Services reveals that Scotland Yard failed to properly handle 90 per cent of recent child protection cases.
Earlier this month, the Met's most senior officer responded to concerns by claiming grooming gangs had been part of British society for "centuries".
According to The Times, the UK's largest police force is now worse at helping and protecting children at risk of sexual exploitation and rape than it was a year ago.
BREITBART.COM
Bono. Professional parasite. Sucker for the Obamessiah, Hates Trump.
U2 frontman Bono bashed President Donald Trump in a lengthy Rolling Stone cover story this week, lamenting Trump's criticism of the press and said the election of the real estate mogul and the current political climate "is surely the bleakest era since Nixon."
"In the Western world, in our lifetime, there has never been a moment, until very recently, when fairness and equality was not improving," the Irish r…
America was not built on "fairness & equality". It was built on rugged individualism & the pursuit of happiness, punk.
.
The only way to deal with savages is to eliminate them:
Hamas leader Mahmoud Al-Zahar says the group will shut down the U.S. embassy in Israel once it "liberates Palestine".
We have the so called ideology of peace to thank for this ..you can bet the pollies that imported the dregs of the world into our once carefree nation are safe with their private security guards
We're being told yesterday's unprecedented security measures in the city aren't just a one-off. Those trucks as well as bollards will be our new normal, and on New Years Eve, we can expect more barricades than ever before.–7 News Sydney
She explains why they believ the West is evil, because it is based entirely on Christianity which is against Islam.She says they believe in Shari'a and the…
DAILYRETHINK.COM
WTF is "Aussie justice?" I'd rather have these savages in a Turkish jail then in an Australian 4-star facility where a bunch of SJW look after his wellbeing.
MELBOURNE-born terrorist Neil Prakash is a step closer to facing justice in Australia after a Turkish court last night agreed to seek a report into his potential extradition.