"Both sides don't want to integrate" says a Paki-Muslim councillor.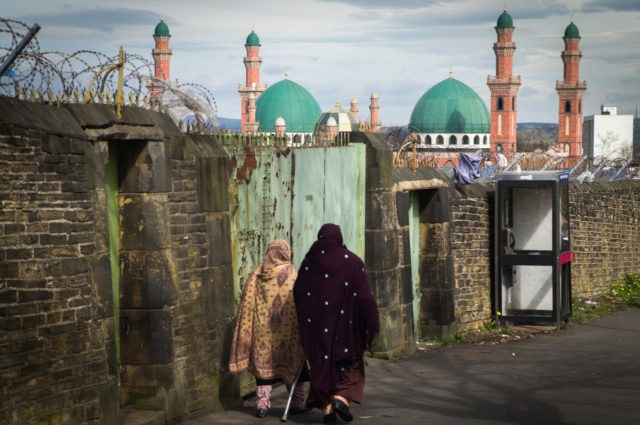 by LIAM DEACON, 24 Dec 2017
Areas of Bradford, England, are No Go Zones for certain ethnic groups and the city is "heading toward disaster," councillors have warned, citing attacks on a synagogue and white businesses in 'Asian' areas.
Bradford Council's Corporate Overview and Scrutiny Committee chairman Arshad Hussain slammed ethnic segregation and failed integration, and blamed political correctness for making the situation worse.
Too many people are "scared to speak up in case they caused offence," he warned, adding there are "many areas of this city" where people were afraid to go depending on their ethnicity — i.e. No Go Zones.
Another councillor, Vanda Greenwood, added that young women did not feel safe in parts of the town because of gangs of young 'Asian' men, the Telegraph and Argus reports.
Related:
A report by think tank Quilliam has found that more than eight out of ten men convicted of grooming gang offences have an 'Asian' Paki Muslim background, while victims are "almost exclusively white girls". 
The shocking comments — Hussain branded the situation a "horrible state of affairs" — came as the Scrutiny Committee discussed a new report addressing integration in the city, in response to the Government's Casey Review, which highlighted divisions.
The Casey Review, published a year ago, called on communities to integrate, slamming "regressive religious and cultural ideologies," and highlighting self-censorship out of fear of being "labelled racist".
Just last month, Dame Louise Casey, the author, spoke out again, saying integration had failed and claiming political correctness has aided Muslim extremists.
Councilor Hussain argued that divisions were getting worse in Bradford, describing shocking attacks on white-owned businesses.