Alessandro Meluzzi: More on the Nigerian Cannibal Mafia
Thanks to Vlad Tepes & the Gates of Vienna
Alessandro Meluzzi is an Italian psychiatrist, writer, politician, and academic. Last week we posted remarks by Professor Meluzzi about the role that ritual cannibalism played in the murder of Pamela Mastropietro, who was allegedly killed and dismembered by Innocent Oseghale, a Nigerian immigrant who had remained in the country after his residence permit expired. Three other Nigerian immigrants have also been arrested in connection with the case.
In the following video Prof. Meluzzi explains in more detail the horrific practices of the Nigerian mafias, which have now taken over some of the lower-level criminal functions of the traditional mafias in Italy.
The segment below aired on Radio Padania Libera, the official radio station of the Lega Nord, on February 16, 2018. Many thanks to Elle Bowlly for the translation, and to Vlad Tepes for the subtitling:
Video transcript:
'Thank you, Mama Merkel': Syrian refugee parasite lives with 2 wives, 6 kids on benefits in Germany
A documentary about a Syrian refugee in Germany, who happily lives on state handouts with his two wives and six kids, has angered many in the country where polygamy is against the law.
The Spiegel TV film was aired over the weekend, telling the story of 32-year-old Ahmad A. who fled the fighting in Syria's Aleppo back in 2015 with his large family, and found a safe haven in Schleswig-Holstein, northern Germany.
The man lives in a two-story house provided by the community with two wives and six children. Despite polygamy being illegal in Germany, Ahmad was allowed to bring his second wife into the country as she is the mother of four of his kids. (More below the fold)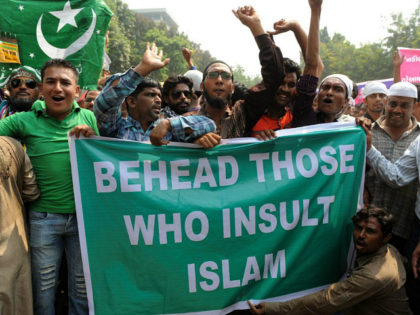 At last! The AfD speech that made Merkel storm out of parliament: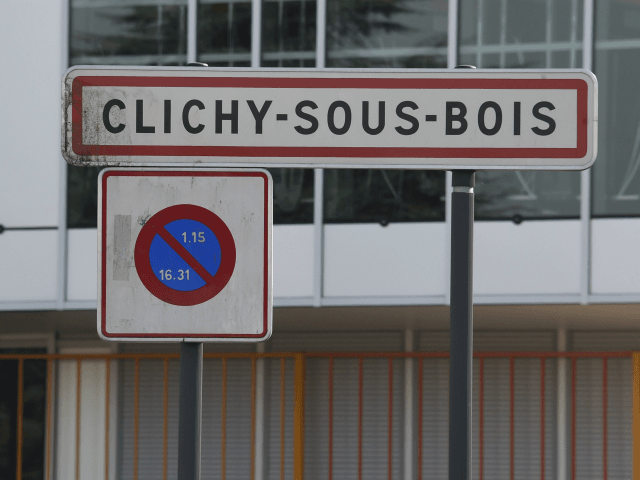 Three African Men Arrested for Cannibalism in Paris Suburb
Three men have been arrested in the heavily migrant-populated Paris suburb of Clichy-sous-Bois for attacking a man by biting at his face and then eating the pieces of flesh they had bitten off.
The men, who all originally came from the African island nation of Cape Verde, were arrested on Sunday after they attacked a man who was walking in the Hector-Berlioz alley at around 6 pm and bit off pieces his ear and lower lip, Le Parisien reports.
The victim was able to fight off the attackers, wounding one of them in the ankle, before police arrived a short time later and arrested the three Africans.
Both the victim and the injured man were then taken to Montfermeil hospital.
Clichy-sous-Bois has become infamous as one of the most troubled no-go zonessurrounding the French capital. The massive riots that occurred in 2005 began in the area when a pair of teenagers running from the police killed themselves by hiding in an electric power station.
Since then, Clichy-sous-Bois has been associated with further riots, as was the case last year, and with a connection to the rising tide of radical Islamic extremism in France.
Many other suburbs in the Seine-Saint-Denis area have been declared no-go zones because of their high levels of crime.
The situation in some areas has become so dangerous that the publicly-owned courier company Chronopost has announced that it will not deliver packages in certain neighbourhoods due to a lack of safety for its employees.
Random violent attacks, known in France as violences gratuites, are also on the rise across the country, with some estimating that there are at least 777 random attacks per daynationwide.
Last week one random act of violence saw a man stab six people in the heavily-migrant populated 18th arrondissement of Paris before he was arrested by police, soaked in blood.
In other news:
"Thank you, Mama Merkel"….
.
The authorities weren't even flustered by the fact that the Syrian married his second wife, Lina, when she was just 13 years old, below Germany's age of consent. His first wife, Betool, was 14 at the time of the marriage.
.
Ahmad also has a third wife in Syria, but he told Spiegel journalists jokingly that the house needed to be bigger for her to come as well. As for the man's plans for the future, he's aiming for four wives and ten children.
Lina and Betool said that they were happy to share one husband and that it was "God's will" for things to be that way. As a devout Muslim, Ahmad himself also sees no problem with having several wives as it's in line with Sharia law, which he follows.
READ MORE: Germany no longer taking in asylum seekers from Italy & Greece – report
The wives reside in separate rooms on the second floor and the man said he makes sure there's no dispute between them. The family's bedroom is located on the first floor, with Ahmad specifying that he only sleeps with one wife at a time there.
Ahmad's family live in social housing and the state provides them with an income.
"There's support here. They give us social benefits, they give us this house," Ahmad said, adding that Germany was his desired destination when he left his war-torn home country.
"I thank you very, very, very much, Mama Merkel. She is the only person who has felt the suffering of the Syrians. I also thank the Germans, even if there are racists among them. But the Germans have experienced war and show great compassion for the Syrians," he said.
READ MORE: Islam critic & member of German right-wing party becomes Muslim
The family has been granted refugee status for three years, which allows Ahmad, who is illiterate and an unskilled worker, to start looking for a job. But the man says he prefers to stay at home with his children. He isn't even aware of the amount of benefits he's getting from the German state. "I do not know. The money is just transferred to me. I go to the bank and pick it up," Ahmad said.
However, many didn't feel particularly happy about Ahmad and his way of life, which contradicts German traditions and legislation. One user on Twitter pointed out that those in relations with 13-year-olds are charged with pedophilia in the country. "The second (wife) is almost a child," another commentator added.
"And then they ask why more and more people choose AfD," another comment read. Alternative for Germany (AfD) is a right-wing nationalist party, which has been gaining momentum in the country since the start of the refugee crisis in 2015. Last year, it became the third largest party in Germany after winning 94 seats in the Bundestag in the general election.
"It doesn't matter how tolerant one is, some limits have to be respected. This will end badly," another internet user warned. One commentator even said that he was waiting for cannibals to arrive in Germany in order to see if the state will show the same respect for their culture.
Earlier in February, Wochenblatt said that 34 refugees in northern Germany have brought in 130 family members to the country with them since 2015, which exceeded the number of asylum applications by a factor of four. In 2016, there were reports of a Syrian refugee bringing four wives and 22 kids to Germany. However, he had to live with only one official wife, while the other three spouses were housed separately.