Undercover FBI agent who urged jihadis to "tear up Texas" claims he didn't know they were going to do so
Jihadists drove a Dozen hours, from Arizona to a Mohammad art exhibition in TX. To do what? To buy art? The FBI agent who was driving behind them, who urged them to "tear up Texas" claims he didn't know they were going to "tear up Texas". We need the Truth!
Read the whole thing below the fold!
People in the United Kingdom could face up to fifteen years in prison for repeatedly viewing "far-right propaganda" or "terrorist material" online.
| Breitbart
.
Anyone critical of the belief system of Islam (which is not a race) is now barred from entering the country? Questions in Parliament need to be asked about this.
Truly shocking.
.
The situation in Britain is serious. We are witnessing a coordinated campaign of violence and intimidation from the UK Government down.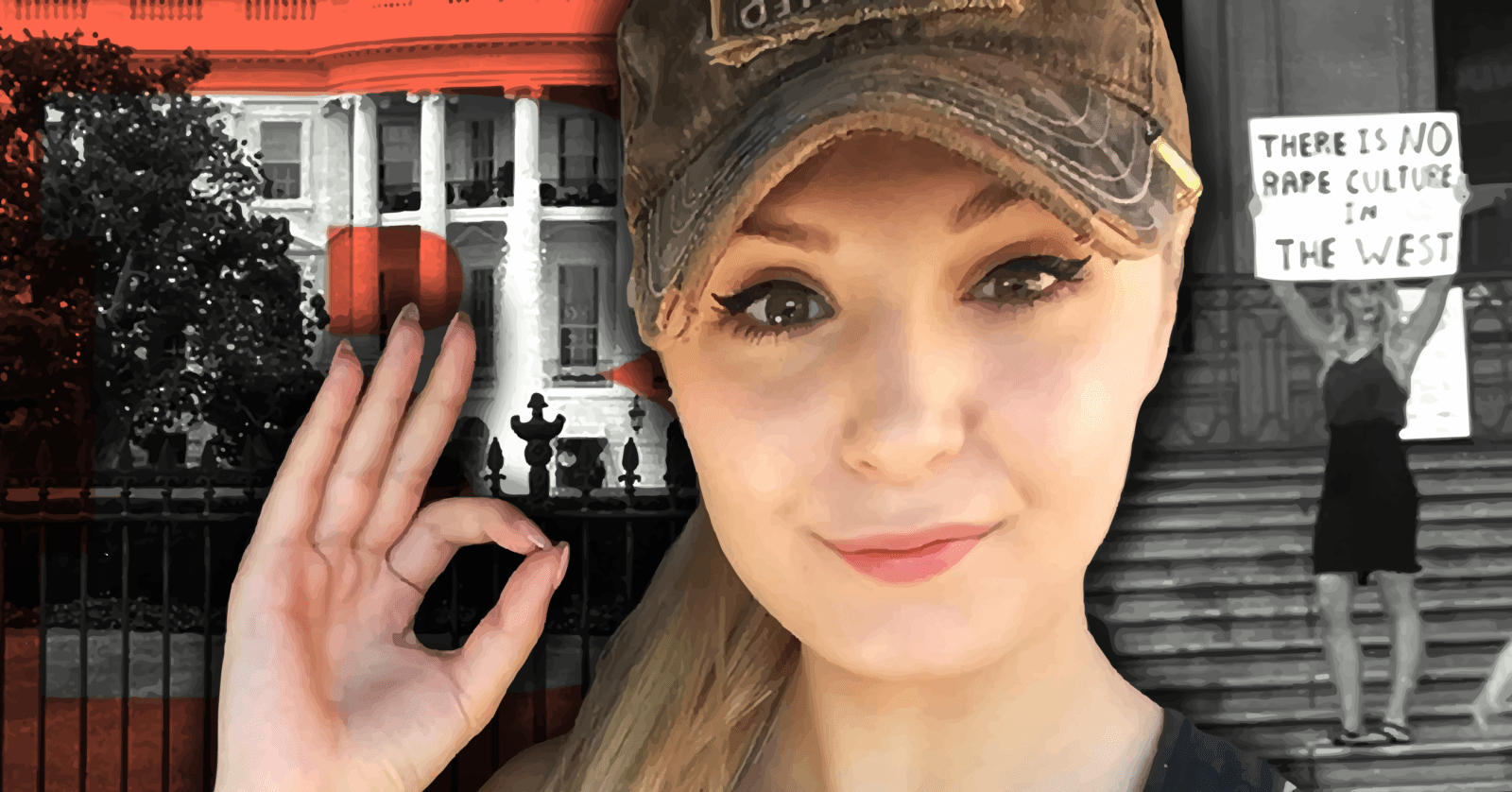 .
For Christian Conservative activist
@
Lauren_Southern
to be held under Schedule 7 of the Terrorism Act 2000  is an abuse of power.
 .
London mayor Sadiq Khan warns big tech on hate speech
The creep likes the Merkel regime:
"Germany is an example of where the German government said 'Enough. Unless you take down hate messages, unless you take down fake news, we will fine you'.
Sadiq Khan(t)  (famous for shutting down free speech in the UK, attempting to do the same in California) Warns Silicon Valley on 'Hate Speech' and Fake News, Blames Donald Trump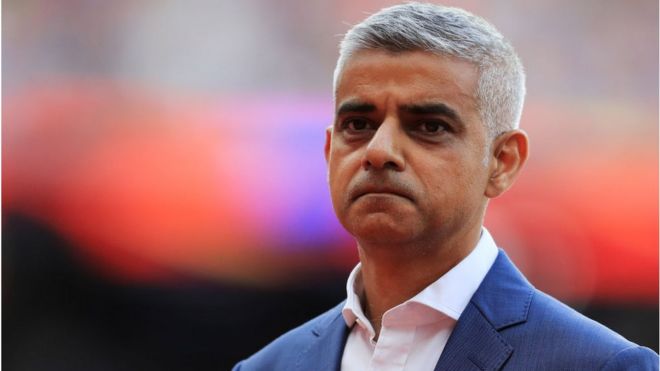 Stricter regulation, including large fines, is one option to force technology companies to take the issue of hate speech more seriously, the Mayor of London has said.
"We can't assume that tech companies will find the solutions by themselves," Sadiq Khan told the BBC.
He said companies have to be "chivvied and cajoled to take action".
 Do you understand the difference between "hate speech" &  free speech? I 
don't:
Full post below the fold.
Undercover FBI agent who urged jihadis to "tear up Texas" claims he didn't know they were going to do so
This is the first time that the FBI has offered any explanation at all of some extremely strange facts: an undercover agent was in contact with the jihad terrorists who were targeting our AFDI/Jihad Watch Muhammad Art Exhibit and Cartoon Contest in Garland, Texas on May 3, 2015. He told them to "tear up Texas." He was in the car right behind them as they entered the parking lot of the event. They got out of that car and opened fire, and were killed by the security team we hired. The undercover agent, meanwhile, fled the scene.
We have repeatedly asked the FBI why they didn't have a team in place to protect the people at our event when they knew it was going to be targeted by jihadis, and why their agent apparently encouraged the jihadis to attack. They have, of course, not deigned to answer us. This is the first answer we've gotten, and it's a doozy: the undercover agent, "Steven Jane," claims that when he wrote "tear up Texas" to jihadi Ibrahim Simpson, he was not saying to do that, he was just saying what he thought another jihadi had told Simpson. All right. That may be. But if that was the case, and "Jane" knew that Simpson was a deeply committed Muslim looking for a site for a jihad attack, wouldn't it have occurred to "Jane" that Simpson might decide to heed the jihadi's recommendation and tear up Texas?
Yet the FBI had no one there. As I have speculated before, could this have been because they wanted us dead, to serve as an example in Barack Obama's America of what would happen when someone dared to "slander the prophet of Islam"?
"Jane" also claims that he had no idea that Simpson was going to attack our event, and didn't realize it until he and his fellow jihadi Nadir Soofi got out of their car. But he was in the car right behind them. Simpson and Soofi had driven all the way from Phoenix to Garland. Did "Jane" not notice their Arizona plate? Did he have no idea what they looked like, such that he couldn't get even an inkling, as he followed them, that it was Simpson and Soofi in the car? And what a coincidence! There were well over 200 people at our event. They drove in. Out of the dozens of cars that came into that parking lot, "Jane" just happened by chance to end up right behind Simpson and Soofi?
Pull my other leg, FBI. You really expect anyone to believe this nonsense? How about some truth from you clueless, corrupt, compromised, condescending functionaries?
"Undercover FBI agent testified he was unaware of plans for 2015 ISIS-inspired attack in Texas," by Eric Heisig, Cleveland.com, March 9, 2018 (thanks to the Geller Report):
AKRON, Ohio – An undercover FBI agent who testified Friday against a terrorism suspect on trial in Akron said he was driving behind a car in a city outside Dallas when two men got out of the car and opened fire in an Islamic State-inspired attack in May 2015.
The agent, who testified under the pseudonym Steven Jane, said he went to Garland, Texas near "The First Annual Muhammad Art Exhibit and Contest" to develop his relationship with Erick Jamal Hendricks, then the target of an FBI investigation.
While Jane had previously talked to one of the attackers, he said he didn't know Elton Simpson and Nadir Soofi also were in Garland. He said he had no advance knowledge of the pair's plans and was as surprised as anyone when he saw gunfire being exchanged.
Simpson and Soofi wounded a security guard and died after a police officer shot them.
Jane's testimony lasted all day Friday as he detailed his interactions with Hendricks and Simpson, all of which took place through Twitter and various encrypted messaging apps. He is a key witness in Hendricks' trial, in which testimony began Thursday in U.S. District Judge John Adams' courtroom in Akron.
Hendricks, 37, of North Carolina is accused of conspiring to provide support to ISIS. Authorities say his mission was to recruit and train ISIS sympathizers to carry out attacks on U.S soil.
Adams approved a set of unusual measures to protect the undercover agent's identity, which included having the agent use a pseudonym and wear a light disguise. He also closed the courtroom Friday to everyone other than the himself, the jury, attorneys, defendant and essential court personnel.
Others, including a cleveland.com reporter, sat in another courtroom and listened to the agent's testimony through a laptop connected to a TV. When prosecutors showed exhibits, the images appeared on the TV screen.
Hendricks' connection to the Garland attack is a key piece of the government's case against him. Justice Department attorney Rebecca Magnone told the jury Thursday that Hendricks was "unequivocally tied" to the attack.
Hendricks' attorney David Doughten argued in his opening statement that the government cannot prove the social media handles it cites as belonging to Hendricks were actually his.
Jane rarely used the defendant's name on Friday, but the FBI has said Hendricks was behind all the online handles the agent referenced.
The vast majority of Jane's testimony pertained to his online conversations with Hendricks, which took place between March and May 2015. Jane said Hendricks showed a deep-seated sense of paranoia, frequently changed his handles on various messaging apps and told the agent to do the same.
The agent also said Hendricks took other measures such as putting spaces between letters when he texted certain Islamic terms in order to avoid detection by any software the apps contained to find and flag certain words. Screenshots of the conversations between Hendricks and the agent showed that this was a pattern.
"This person clearly demonstrated they were concerned about spies early in the conversation," Jane testified.
Hendricks made it clear that he was an ISIS supporter and spoke of using acres of land to train recruits, the agent said.
The agent said Hendricks' messages were constant. At one point, Jane said he asked Hendricks if he worked, and Hendricks said "my work is for Allah. It is my full-time job."
Hendricks had the agent reach out to potential recruits to vet them. Several were actually FBI informants, Jane testified.
But Hendricks also had Jane reach out to Simpson, a little more than a week before the attack in Garland, the agent said.
It was during that conversation in April 2015 that Simpson asked Jane whether he was aware of the then-upcoming event in Texas.
Simpson told the agent that he had tweeted about it and received many responses, including from a "muj," a reference to a muhajed, or a person of Muslim faith willing to die to defend their religion.
"And you can assume what the muj said about such event," Simpson messaged the undercover agent.
"Tear up Texas," the agent said he responded.
That statement has been the source of some controversy, as some have interpreted it as the FBI appearing to push Simpson toward the attack he eventually carried out.
Jane, however, said it was his response to posit "what somebody else, a third party, what a mujahed would say."
He said he never spoke to Simpson again and didn't know Simpson and Soofi would be in Garland.
Instead, he traveled to Texas at Hendricks' urging. The trip was approved by the FBI and the agent was in contact while there with a Garland police officer assigned to an FBI task force in Dallas, he testified.
Jane drove near the event and told Hendricks what he saw, including security measures, the agent said.
To further the conversation, Jane said he texted Hendricks that law enforcement doesn't realize "a lion starring them down from behind the tall grass and in the woods."
Hendricks responded by saying, "Alla h akb ar!", something terrorists say before an attack, the agent said….
After UK bans three free speech activists from entering, RT asks: "Free speech or hate speech?
Hate speech is not free speech: this is an increasingly common slogan that is being used right now to shut down those who dissent from the Leftist line. The idea is that hate speech is an objectively identifiable category, and it does not enjoy the protection that the freedom of speech ought to be given. Who gets to decide what is hate speech? To whom should be entrusted this governing authority so that we know what hate speech is and rule it out of free speech protection? To give anyone, even Theresa May, the right to determine what hate speech is and silence it on that basis is giving a tool to the powerful to silence the powerless, and a tool to tyrants to silence their critics. The freedom of speech, the right to enunciate what others may find objectionable, is our foremost protection against tyranny. "Hate speech" is not an objectively verifiable quantity; what it is depends entirely on who is doing the judging.
Thus the question "free speech or hate speech" is wrongly framed. If a government, like Theresa May's government, is identifying certain speech as "hate speech" and banning it accordingly, there is no free speech at all. What you can and cannot say depends entirely upon the decision of the people in power. And that is no longer a free society, it is an authoritarian regime.
"Free speech or hate speech? Right-wing activists 'banned' from Britain (VIDEOS)," RT, March 12, 2018:
Right-wing activists have been banned from entering the UK and held in 'detention centers', sparking a free-speech debate on the streets of London. Members of Generation Identity (GI) and Antifa clashed on Sunday.
Border police held three high-profile members of GI just months after the group opened its UK wing. Martin Sellner, Brittany Pettibone and Lauren Southern were detained as they tried to make their way to London.
GI, seen by some as the European equivalent of America's so-called 'alt-right' has been recruiting in the UK and attempting to spread its message, but a fierce left-wing opposition has seen meetings shut down and rallies interrupted. GI has an anti-Islam, nationalist message propagated through slick social media videos.
First, Sellner, the Austrian co-founder of GI, was held with activist and American girlfriend Pettibone at Luton Airport on Friday. The pair was detained when their plane touched down.
Speaking to fans on Periscope before she too was detained, Southern, from Canada, said her peers were being kept in a "detention center."
"I'm just in absolute shock right now. They took them away in different locked vehicles and drove them to detention centers," she said.
"[Pettibone]'s having to call people from a detention centre phone. They gave them very specific reasons. One they were going to interview Tommy Robinson and Martin Sellner is part of GI – a right wing group – they said 'we are detaining you and banning you from the united kingdom because you are right wing.'
"This is political discrimination – this is political profiling. I was supposed to go there tomorrow. God knows what will happen to me, will I be put in a detention centre? I can't see my friends because of their political opinions. I can't meet one of my best female friends to talk about right wing politics."
On Monday morning, Southern took to Twitter to announce she was being held in Calais after trying to enter Britain by bus. Southern joked online she had self-identified as "Pakistani" to French police as she was held in Calais.
However, angered supporters called on the government to be clear about what was happening.
A free-speech row erupted in the UK over the trio's detention. On Sunday, Speaker's Corner was surrounded by police as left-wing activists Antifa attempted to stop a rally by right-wing groups, including GI. Sellner had been due to talk at the event.
Vinnie Sullivan of Veterans Against Terrorism and a number of other groups said right-wing groups are having free speech denied to them.
"I don't have a platform unless I create it myself. We have to sneak around and use underground means just to get our message out," he told RT UK. "In this country today it's becoming a crime to be white, a crime to fly your own flag and a crime to have right-wing opinions.
"They [Antifa] turn up with their faces covered – we would be arrested for that. There is no free speech anymore – not even here."
Sirens blared as left wing campaigners chanted "Nazis off our streets" and said there is a "difference between free speech and hate speech."…