Real headline in the New Observer:
Israel Ecstatic as Jewish-Lobby Controlled "Allies" Bomb Syria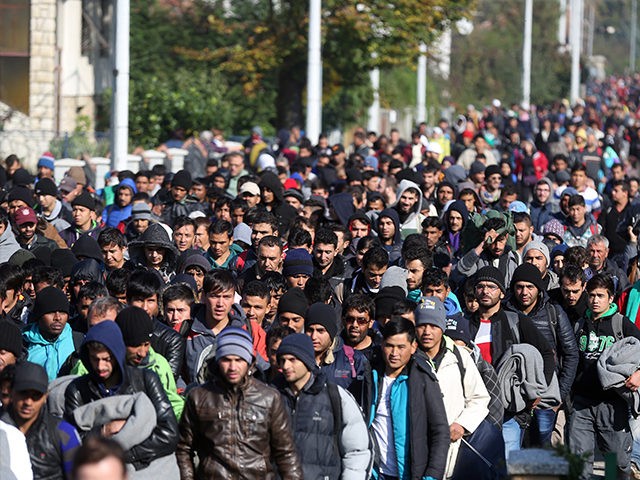 The Interior Minister of France Gerard Collomb and German Federal Interior Minister Horst Seehofer have expressed concern that U.S. led airstrikes in Syria against the Assad regime could fuel a new wave of mass migration to Europe.
The two Interior Ministers expressed their concern Thursday during a meeting in Paris with Seehofer saying, "We both would like the conflicts to be solved diplomatically and through dialogue. A continuation of this spiral (of violence) would amplify the problem of migration," Belgian newspaper Le Soir reports.
French Interior Minister Collomb agreed with Seehofer saying, "We see everything that could trigger conflict and we are trying to prevent it and that's how we can ensure that there will not be more refugees tomorrow new theatres of war that would cause problems to our different countries."
"Germany was confronted three years ago with a great migratory problem which was not without difficulties," Collomb said and linked the 2015 migrant crisis to the rise of the anti-mass migration Alternative for Germany (AfD) who won seats in the federal parliament last year and now serve as the official opposition to the coalition government of Chancellor Angela Merkel.
"If today 92 deputies of extreme right sit in the Bundestag it is because these issues have created a certain difficulty in German public opinion," Collomb added.
Again this demented leftist garbage about the "extreme right". There's nothing "extreme right" about not wanting your country subjected to third-world invasion. overrun by Mohammedan savages.  "A certain difficulty", my Aunt Fanny!
Recent polls have shown the AfD continue to gain in opinion polls while the German Social Democrats (SPD) have fallen dramatically. One poll earlier this year even showed the AfD in second place behind Merkel's Christian Democratic Party and its sister party the Bavarian Christian Social Union.
Chancellor Merkel said this week that Germany would not be taking part in any U.S.-led airstrikes against the Assad regime in response to a chemical weapons attack that has been blamed on the Syrian government in Douma.
French President Emmanuel Macron has been much more aggressive on the issue and was one of the first to claim to have definitive proof the Syrian regime was behind the attacks. The French leader has given support to U.S. President Trump who he is said to be in contact with over the affair.