Update: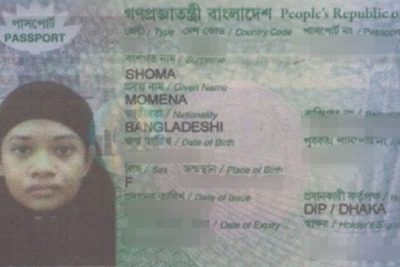 Momena Shoma had just arrived in Australia when she stabbed in the neck one of the members of a host family she was staying with, while he was sleeping. The 24-year-old Muslima from Bangladesh was wearing a burqa when she attacked her victim as he slept next to his five-year-old. Her family claims that she is "brilliantly academic" and has no ties to the Islamic State, despite signs that it inspired her. The families of these jihadis always lie. That's their jihad.
The host family, the victim, was Hindu. Considering the centuries-long jihad war against Hindus, what were they thinking?
"Accused terrorist 'practised' Vic stabbing," 9 News, May 2, 2018 (thanks to The Religion of Peace):
Ihsas Khan: "To kill and be killed… Discharging my obligation to jihad"
Thanks to the Gates of Vienna
A young "Australian" culture-enricher named Ihsas Khan is on trial in Sydney for attempting to murder his neighbor with a hunting knife back in 2016. The following video from Channel 7 is unusual in that it lays out all the facts about Ihsas Khan: he intended to slaughter his victim in order to discharge his obligation to wage jihad against the infidel.
Mr. Khan has pleaded not guilty due to insanity. It will be interesting to see how well that works for him.
Many thanks to Vlad Tepes for uploading this video:
Below are excerpts from an article about the case from ABC News (Australia):
Terror attack accused Ihsas Khan compares stabbing Sydney neighbour to 'eating a Picnic bar'
Ihsas Khan is a true believer.   But don't take my word for it:  Tabari 9:69 "Killing Unbelievers is a small matter to us …"
The man on trial for the attempted murder of his neighbour in the Sydney suburb of Minto compared stabbing the man to like eating a chocolate bar, a Sydney court heard on Wednesday.
Ihsas Khan, 22, was charged with committing a terrorist act with the intent to influence the Australian Government and attempted murder for stabbing Wayne Greenhalgh with a hunting knife on September 10, 2016.
Mr Khan has pleaded not guilty on the grounds of mental illness.
In other news:
Why voters are being ignored on migrants
Why do the political elites continue to ignore voters' unhappiness? One answer is that politicians ignore voters because they can. They believe that voters have nowhere else to go, except for minor parties such as Sustainable Australia or One Nation.
 " A clear majority of professionals working in the media want even higher immigration, as do 49 per cent of university academics and teachers. Politicians and professionals are drawn from a similar pool of graduates, many of whom embrace progressive values including enthusiasm for cosmopolitanism, globalism,
diversity and social justice."
 .
More on this subject:
 .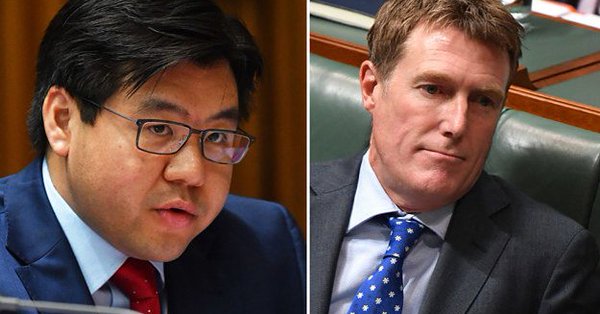 The government is currently advertising for a replacement for race discrimination commissioner Tim Soutphommasane after not renewing his contract.
Porter said he wanted to put someone in the role who has middle Australian values.
Soupie didn't have any. That's for sure.