PARIS (AFP) – The threat of terrorist attacks in France has put paid to fans' hopes of watching the World Cup on big screens in public spaces, France's ministry for the interior announced Tuesday.
Inside France's Growing Identity War
Who is 'demonising Muslims' who concoct absurd conspiracy theories, like suggesting Islamic attacks are 'staged' to make Koranimals look bad?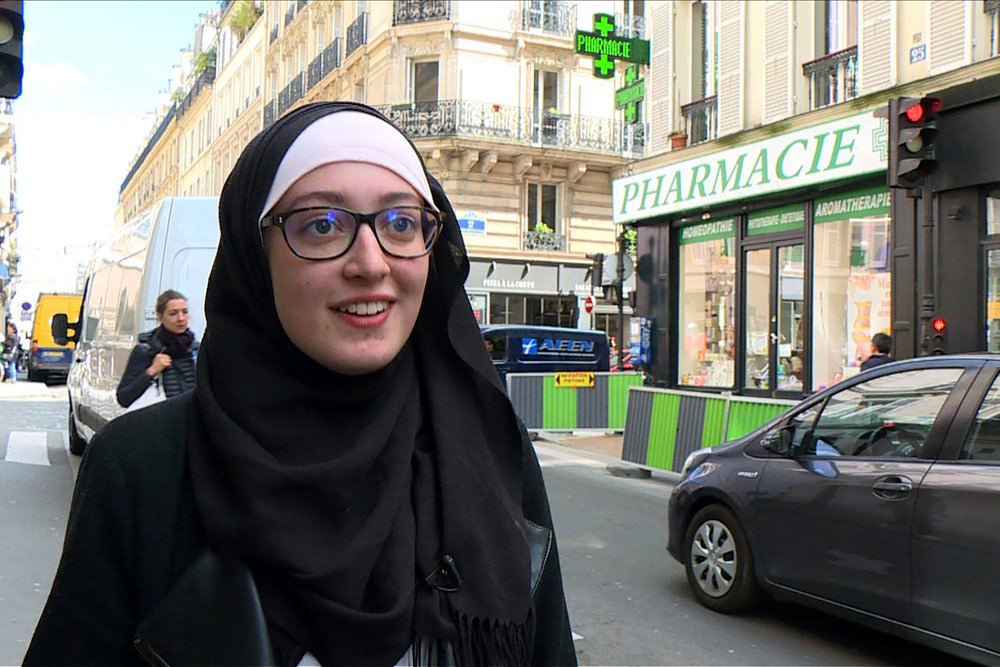 Until recently, Maryam Pougetoux, 19, was an ordinary student at Paris IV, one of the Sorbonne's campuses, where she studies literature. She is president of the local chapter of France's student union, UNEF—an important institution in France. She is also Muslim, and wears a hijab. a Mohammedan agitprop, who wears the freedom sack and pulls every register of Islamic grievance theatre. 
Pougetoux is only the most recent young French Muslim to be demonized by figures on the left and right—not for questioning the Republic or its values, but for wearing a sign associated with her faith. In February, the media fixated on Mennel Ibtissim, a candidate on the TV singing contest "The Voice," who performed her own rendition of Leonard Cohen's "Hallelujah"—in English and Arabic—with her hair covered in a turban. Trolls dug into her social media posts and found that, when she was 18, she had defended a common conspiracy theory suggesting the 2016 Nice truck attack that killed 86 was staged. …
That wasn't long ago.
More 'demonization' of those following doctrines of demons (islam) and claims that islamic terror attacks are 'staged' at The New Republic  thanks to Mullah, (pbuh)