Italy refuses ANOTHER migrant ship – day after dead babies fished from the Med
ITALY refused to accept another migrant ship carrying 60 people which was rescued by Spain off the coast of Libya – a day after the bodies of drowned babies were fished from the sea.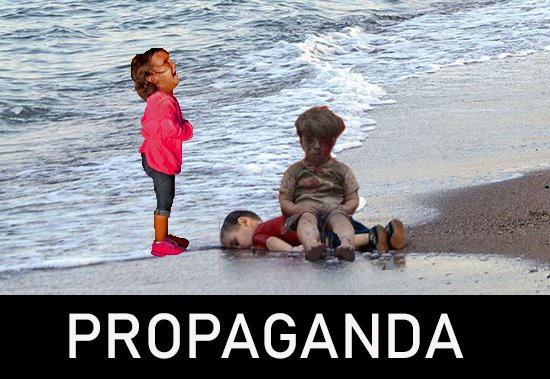 The Italian government has refused permission for yet another NGO migrant vessel to land. Meanwhile, Switzerland has refused an EU request to accept the relocation of more "refugees" from Italy and Greece.
Italian interior minister Matteo Salvini took to Twitter this morning and shared with his 802,000 followers authorities turned the boat away before adding they "can forget about arriving in an Italian port".
His tweet comes 24 hours after the bodies of three babies were washed up on a Libyan shore when a boat carrying 120 immigrants sank with just 16 survivors.
As well as the babies, the dead included three other children under the age of 12 who were from Morocco and Yemen.
Mr Salvini claimed the most recent boat should go to Malta instead, but they too refused and insisted the small Italian island of Lampedusa, south of Sicily, was closer.
The most recent ship was escorted by a Libyan coastguard to Spain, which has already taken in 630 immigrants aboard another rescue ship called the Aquarius.
Though Malta's interior minister, Michael Farrugia, denied the country having any involvement in the rescue operation and fired off an angry reply to Mr Salvini.
He said: "Quit spreading incorrect news, dragging Malta into it for no reason," attaching a map which he said indicated the incident took place between Libya and Lampedusa.
The incident comes amid political tensions in EU member states over which countries should bear the burden of taking in asylum seekers.
REUTERS
The most recent ship was escorted by a Libyan coastguard to Spain
Last week, Malta took in the German rescue boat Lifeline after a deal in which nine other EU nations, including Malta, pledged to take some of the 200 immigrants on board while their asylum requests were filed.
Mr Salvini and coalition party leader, Luigi di Maio, likened the migrant boats to taxi-services for human traffickers based in largely lawless Libya.
Meanwhile, German chancellor Angela Merkel is locked in a stalemate with her Interior Minister, Horst Seehofer, who has threatened to scrap her migration policy and demand officials reject asylum seekers at Germany's border if they initially registered in other EU countries.
If she does not back down she risks being ousted as leader of her party, the Christian Democratic Union.