Some news updates from GoV first:
Italian Interior Minister Matteo Salvini said that the NGO migrant "rescue" ship Aquarius could go anywhere it liked, as long as it wasn't Italy. Meanwhile, the Spanish government said that it might be better if the Aquarius docked somewhere besides Spain, because it was currently so far from Spanish shores.
A Sudanese immigrant named Salih Khater committed a jihad terror attack in London today, deliberately running into a crowd of cyclists and pedestrians before crashing his car. Fortunately, no one was killed, but five people were wounded, one of them seriously. Mr. Khater is in police custody.
In other news, 60 of the 141 migrants that landed in Spain on the Aquarius will remain in Spain, and Portugal will take 30 more. The rest will be distributed among France, Germany, and Luxemburg.
There's a mini-Tet offensive still ongoing in #Afghanistan but let's return to our scheduled programming on all things #Omarosa
Salvini: 'No Room' For Roma Who Robbed Elderly Disabled Woman of Her Pension
On International Roma Day, Italian Populist Leader Says Roma Should 'Work Harder' and 'Steal Less' 
Or better get the hell out of Italy.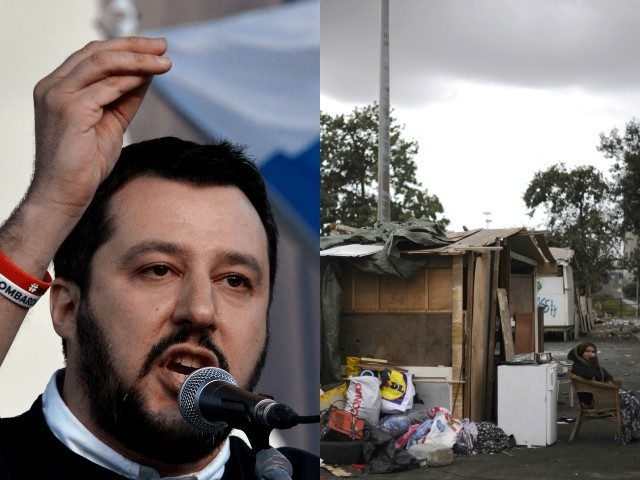 Italian Interior Minister Matteo Salvini expressed outrage in reaction to a video which showed a Roma woman use a baby to rob an elderly disabled Italian woman of her pension at a cash machine.
Welcome back, Milo
Milo Yiannopoulos will return to Australia in November
David Aidone, News Corp Australia Network August 15, 2018
AUSTRALIA could face violent protests after controversial right-wing commentator Milo Yiannopoulos announced a second tour down under. The alt-right America-based provocateur has announced seven shows beginning in late November, and will be joined by fellow conservative Ann Coulter.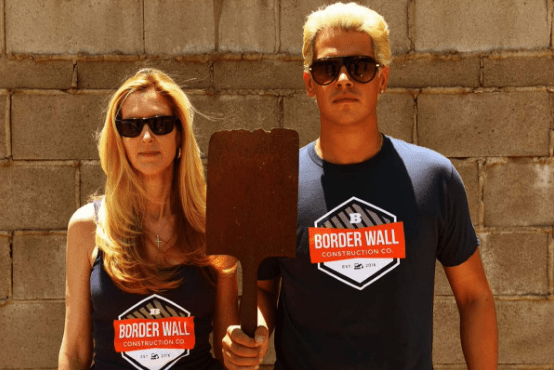 The announcement brands Coulter as the "queen of right-wing media", and the duo will speak in Sydney, Melbourne, Adelaide and Perth.
Yiannopoulos is know for his outlandish views on progressive politics, feminism, political correctness and Islam.
That's an awkward way of putting it.  The scribbler  assumes that "progressive politics, feminism, political correctness and Islam" is the gold standard that must not be criticised.
During his sold-out tour last year, he targeted Aboriginal people and mocked their artworks and the didgeridoo, and during one of his shows, superimposed the word "unf—–le"  (unfuckable) over a photo of feminist writer Clementine Ford.
He also left Victoria with a $50,000 bill, and is believe to have not yet paid the hefty sum.
Yiannopoulos was slapped with the fine after a violent riot broke outside the venue of his Melbourne show, where people brandishes anti-Nazi and alt-right signs, while critics chanted "Milo is a w—ker".
Two people were arrested and five police officers were injured during the five-hour ordeal.
Victorian Police Minister Lisa Neville told radio station 3AW in July the bill – which she explained was commonly issued if an event required a large number of police – had not been stumped up by Yiannopoulos.
"He was presented with a bill and he hasn't yet paid it. I know there is discussions going on at the moment with… our government solicitors," Ms Neville told 3AW, according to Fairfax Media.
No "alt-right", "controversial" speaker should have to pay for protection when Islamic headbangers, African savages & leftist crackpots can run riot unhindered. They must be stopped.
There was a similar clash in Sydney's inner-west, too. More than 100 police, including riot squad members and officers on horseback were deployed in an attempt to quash a violent protest.
Four people were arrested at the rally, which was organised by groups furious over Yiannopoulos' comments that Muslims should be deported from Australia.
Those groups including their proteges should be deported. Yiannopoulos' didn't cause riots. They did.
"TWO QUEENS. Dangerous VIPs get access to the fan pre-sale today. Tickets on general sale next Monday. Get ready.," Yiannopoulos wrote on Facebook.
It's unknown whether the outspoken commentator will again attend Parliament House after he was invited last year by Liberal Democrat Senator David Leyonhjelm.
His hour-long Q&A, where he encouraged everyone to read Hitler's Mein Kampf, was attended by about 150-200 people, including Pauline Hanson, Fraser Anning, and Coalition MP George Christensen.
"(People) should read the very, very worst as well as the very, very best that has been thought and written," Yiannopoulos said in regards to Mein Kampf.
He also spoke of the protests, and said they were only a problem when violence erupted.
"I love it when protesters turn up to my shows, I want everybody to have their say," he said.
"When people are yelling in the streets, it gets me off.
"When they start to throw punches, that's when I have a problem, that's when I don't like it."
During his time at Parliament House, he claimed domestic violence was not a "gendered problem", dismissed the wage gap, and said feminists were perpetuating myths about rape culture on college campuses.
The Greens had attempted to ban Yiannopoulos from Parliament, but were unsuccessful.
1/ Yiannopoulos met with Mark Latham while in Sydney last year. Picture: Nathan Richter