From GoV:
A policewoman in Spain contracted scabies during a tour of duty in a migrant camp. Later she passed the disease on to her husband and the rest of her family.
In possibly unrelated migration news, Germany has concluded an agreement with Spain on the return of migrants residing in Germany who were first registered in Spain.
This is not a "migrant crisis". This is a third world invasion that will destroy Europe.
As the migrant crisis invasion spreads across Europe, a new report reveals just one of many Paris suburbs is home to hundreds of thousands of illegal African migrants. One America's Pearson Sharp explains how this Muslim-majority suburb is living outside the laws of France.
USA:
Colorado: Muslim refugee charged with attempted murder, held on $1M bond after shooting cop in the head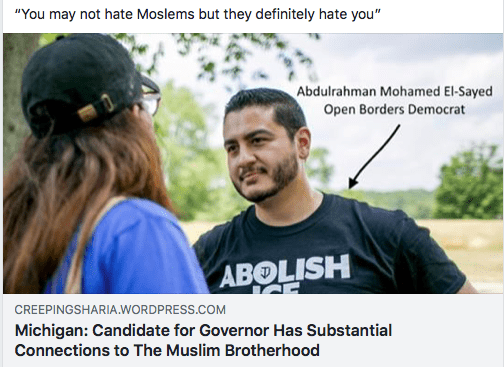 First hijabi US TV reporter to go on air
There's always a first time. This one could have been averted:
'I just want to be able to tell people's stories and make some kind of a difference,' Tahera Rahman says
"Story telling". A Mohammedan speciality.  She's probably very good at it.
Tahera Rahman knew her road to becoming the U.S.'s first hijab-wearing Muslim television reporter would be fraught with obstacles.
After graduating from Loyola University Chicago her professors and colleagues would ask if she would be willing to take off her hijab, a headscarf often worn by Muslim women to cover their hair, to land a dream job in journalism. Her answer was consistently a firm "No."
Hui Muslims try to block China  mosque demolition
Mohammedans don't respect infidel laws. They believe they are perfectly within their rights to build mega-mosques illegally.
Hundreds of Hui Muslims prayed Friday prayers today at the #Weizhou Grand Mosque after it was sealed and locked by the Chinese authorities.
Local authorities have been pushed to delay plans to demolish a new mosque in northwest China after a rare protest by hundreds of Muslims from the ethnic Hui group on Thursday.
The huge crowd gathered from noon until late in the night in the square outside the Weizhou Grand Mosque, an imposing white structure topped with nine onion-shaped domes, crescent moons and four towering minarets, according to images seen online.
The local county head went to the mosque about midnight and urged everyone to go home. He promised that the government would not touch the mosque until a reconstruction plan had been agreed upon by the townsmen, according to local sources.
The stand-off in the town of Weizhou in Tongxin County, in the Ningxia Hui Autonomous Region, is the latest, and possibly largest, conflict in a recent campaign to rid the region of what Beijing regards as a worrying trend of Islamisation and Arabisation, as the ruling Communist Party doubles down to "Sinicise religion".
According to a notice said to have been issued by the Weizhou government on August 3 and shared online, the mosque's management committee had been given a deadline of Friday to demolish the building on the grounds it had not been granted the necessary planning and construction permits.
If the management committee failed to comply, the government would "forcefully demolish it according to the law", the notice said.
But a source close to the Ningxia government said that after days of negotiation between the authorities and religious leaders, it had been agreed earlier on Thursday that the government would not demolish the mosque, but remove eight of its domes.
The offices of the Tongxin Party committee and local government could not be reached for comment.
Who are Hui People?
The Hui people are an East Asian ethnoreligious group predominantly composed of Han Chinese adherents of the Muslim faith found throughout China, mainly in the northwestern provinces of the country and the Zhongyuan region.
According to the 2011 census, China is home to approximately 10.5 million Hui people, the majority of whom are Chinese-speaking practitioners of Islam, though some may practise other religions. The 110,000 Dungan people of Kazakhstan and Kyrgyzstan are also considered part of the Hui ethnicity.