Spain demands £30m to deal with migrants
SPAIN must change its approach to immigration or face "millions" of arrivals from Africa, warned the new leader of the country's conservative opposition as Madrid asked the EU for emergency funds to cope with migration.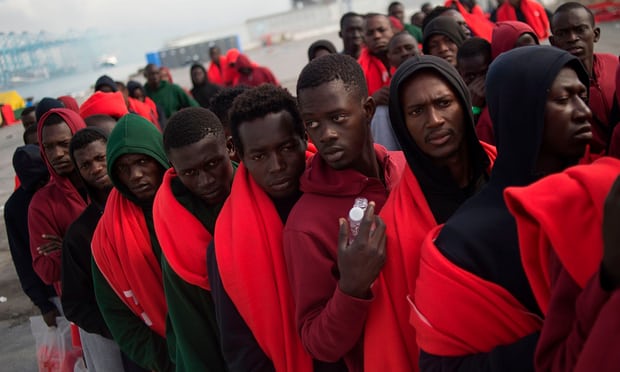 The stark warning was issued by Pablo Casado after Spanish maritime services saved 123 migrants trying to cross the Mediterranean on Sunday alone.
The new head of the Popular Party, who replaced Mariano Rajoy two weeks ago, attacked the country's socialist government for his immigration policies.
He said: "It is not possible that there are papers for all, nor is it sustainable that a welfare sate can absorb millions of Africans who want to come to Europe and we have to say it, even though it is politically incorrect.
EU crisis: Juncker tries to calm Spanish PM as Spain overtakes Italy for migrant arrivals
Who in his right mind would trust this old alcoholic on anything?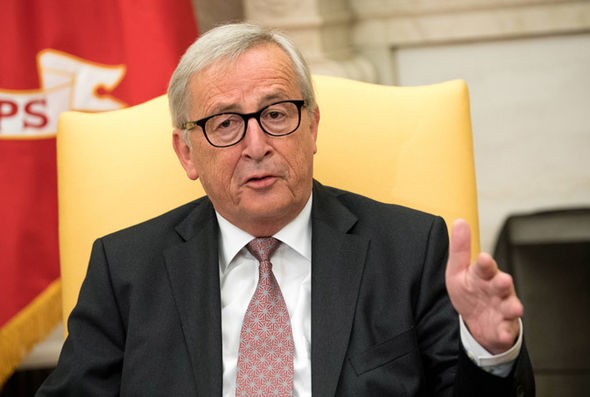 SPAIN'S Prime Minister Pedro Sánchez has received assurances from Jean-Claude Juncker the European Union will help to ease the country's migrant crisis including "full support" to develop an appropriate and effective response to address increasing pressures.
Juncker's days are NUMBERED! Hungary's Orban fires shot at EU as migrant row rages
HUNGARY'S Viktor Orban has fired a warning shot at the EU executive reminding Brussels bosses that its days are "numbered" as his ongoing row with the bloc over migration continues to rage.
Pedro Sanchez and his socialist Government came to power in June .
.
Mr Casado promised he will "defend" the police and other forces dealing with immigration, claiming that they have not been provided with adequate support by the Government and that their resources have already been cut to the bone.
European Commission spokeswoman, Natasha Bertaud, said: "Spain has requested additional emergency assistance, which we have received and are now assessing swiftly."
The Spanish newspaper, El Mundo, reported that Madrid had requested €35m (£31.2m) from the EU to support them in tackling the recent influx of migrants.