Diversity is not strength. Diversity divides. Unity unites us. Unity gives us strength.
If the Left so strongly supports 'diversity' why do they spend so much time trying to close down opinions different to their own?
UK Prime Minister May again equates Robert Spencer with jihad terrorists Abu Hamza and Abu Qatada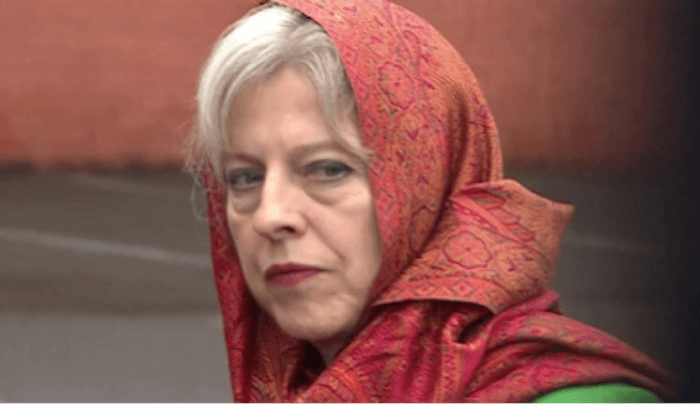 May gave a very similar speech in December 2016. This one is just recycled, but she included in it the same libel of me that she put in the first one. (Read it all, here)
AUSSIE JIHADIS DON'T WANNA GO HOME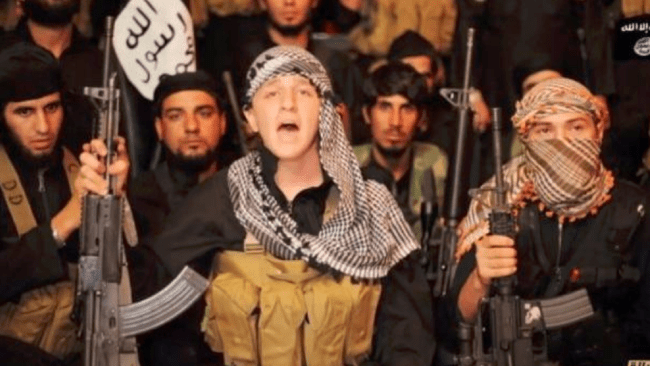 Australian jihadis who were expected to return from Iraq and Syria are instead on the run, possibly in western Europe:
Victorian counter-terrorism chief Ross Guenther said yesterday predictions of scores of fighters returning to Australia after terror campaigns in Iraq and Syria had not eventuated.
'He told them that he was going to die fighting for God.'
He was not fighting for God. He was fighting for Satan, also known as allah….
Chilling new CCTV reveals the Westminster terrorist grinning as he checks into hotel days before attack – and buying a last fish 'n chip supper after carrying out a 'dry run' of the carnage that left five people dead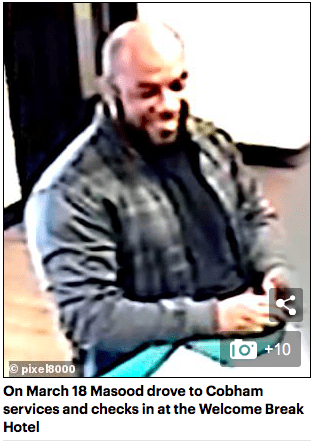 Inquest into terror victims' deaths hears of attacker's history of violence
His criminality escalated before two knife attacks for which he was jailed
His mother was worried he would end up killing someone in a fight, jury told
He converted to Islam and said Allah was behind to 'miracles' in his life 
Footage of Westminster Bridge attacker Kahlid Masood calmly driving his rental car around Westminster days before the attack has been shown in court.
Khalid Masood's final days of preparation before the Westminster Bridge attack were detailed at the inquests into his victims' deaths by Detective Chief Inspector Dan Brown.
CCTV footage shows Masood casually driving the Hyundai car on two recce trips across Westminster Bridge just a few days before he killed five innocent people in an expertly-planned attack. 
The Old Bailey today heard how Masood had prepared for his act of terror in the days leading up to the attack on March 22 last year. Masood told his children he was 'going to die fighting for God' in the weeks leading up to the atrocity.
The inquest into his victims' deaths also heard that during video calls to his younger children, who were living in east London while he stayed in Birmingham, he told them about dreams he had been having.
More on "diversity:
Assistant Commissioner Guenther said it was difficult to determine where many of the fighters had landed, adding it was hard in some places to penetrate borders and there was ambiguity about where in Europe potential killers had vanished.
Has anyone checked recent welfare applications?
The second question confronting Australia is what to do with the families of these terrorists when, or if, they return home.
Ask the Greens, and then do precisely the opposite.
At the heart of the Victorian counter-terrorism strategy is a desire for prevention. Of the 41 people charged with terror-related offences between 2005 and this year, 37 were Islamists, one was far right-wing and three were separatists. Only one was female.
Only one? This sexism is disgraceful.
Lone-wolf attacks are considered a key threat in Australia, and police are intensifying their work with mental health experts to head off terrorism threats from the violently fixated.
Mr Guenther said the Victorian fixated threat assessment centre was being used to identity community risks and mental health experts were playing a key role in the process.
Mentally ill folk don't appear in the above list. Perhaps a different focus is required.
"Prevention is far better than cure and we're committed to stopping people from seeking to engage in terrorist behaviour," Mr Guenther said.
"In the past year, we've seen the establishment of the fixated threat assessment centre, which gives us the opportunity to have police and mental health professionals work together to manage potential threats from fixated persons."
It's the church of the immaculate fixation. Odd how all of its members identify as belonging to an entirely different faith.
'A Total Failure': Sweden Has Europe's Worst Border Control, Says EU Report 'Hushed Up' for Election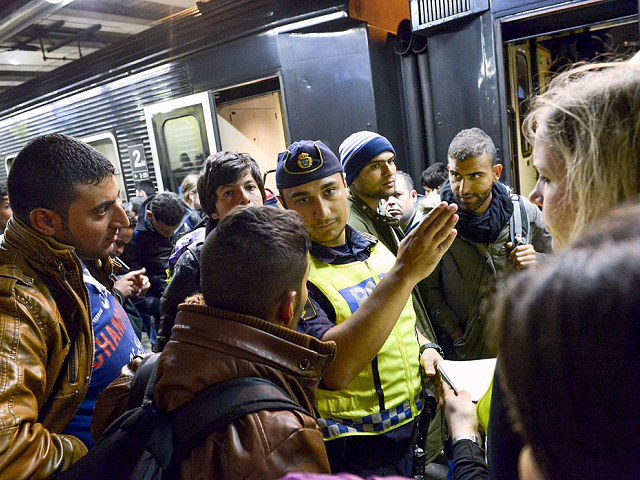 Sweden has the worst border control of any nation in Europe's free movement zone, according to a leaked report seen by a major national newspaper that was reportedly suppressed to prevent the findings influencing the outcome of this month's Swedish election.
Border agents in the Nordic nation only receive very basic training, are not told how to spot forged documents, and do not check for returning jihadist fighters, an inspection of the nation's key entry points made in 2017 found.