Democrats have given Americans an ultimatum:
Either vote for them to destroy America or else they will destroy America
In other news:
French Flee To Hungary To Escape Effects of Mass Migration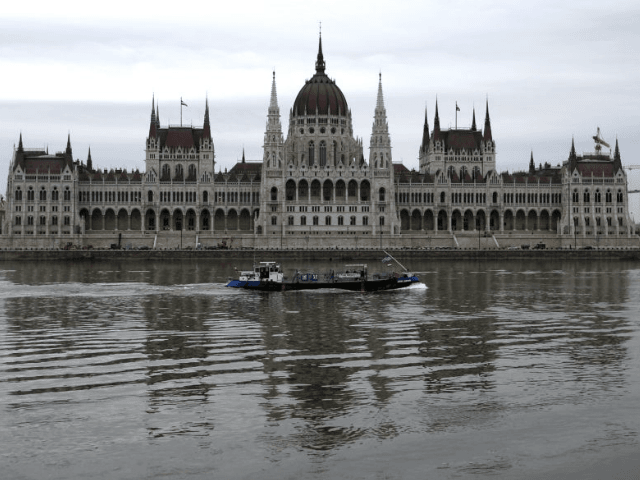 French citizens are now joining Germans and others seeking a new life in the Hungarian capital of Budapest in order to escape the negative effects of uncontrolled mass migration.
More and more French are seeking to escape to what they see as the safety of Budapest according to a new documentary called Hungary: the Promised Land that was broadcast on French television this week, France Info reports.
The 20-minute documentary examined the lives of several French citizens who now call Budapest home including a young woman named Elsa who came to the city two years ago after living in the notorious, heavily migrant-populated suburbs of Paris.
ISIS TAKES HOSTAGES: TO EXECUTE '10 A DAY"
Perhaps not as weakened as we'd hoped and been told: 
ISIS has taken nearly 700 people hostage including several European and US Nationals in Syria and has vowed to kill 10 a day, Vladimir Putin has claimed. The Sun reports that the jihadi group is holding their prisoners captive somewhere south of the Euphrates River in the war torn nation.
Huddersfield Asian sex gang jailed for more than 200 years 
Will Pakistan execute Asia Bibi for being Christian?
Supporters of Tehreek-e-Labaik Pakistan (TLP), a hardline religious political party are demanding Asia Bibi's execution. Picture: AFP.
Does Pakistan's Supreme Court have the courage to free Asia Bibi, an illiterate 53-year-old Christian woman on death row since 2010 for "blasphemy," while thousands of Islamic extremists across the country bay for her blood?
If the court releases Ms. Bibi, the best-known victim of a cruel blasphemy law often used to target religious minorities, it will represent a rare victory in the Islamic republic for compassion over religious passion. Should the judges uphold the death sentence against her, it will mark another victory for Pakistan's strident antiblasphemy agitators and another setback for both non-Muslims and moderate Muslims.
Either way, the harrowing tale of Asia Bibi has a moral: Giving in to Islamists' demands does not sate their appetite for repression. It whets it.
By now Ms Bibi's fate ought to have been clear. Earlier this year, the Supreme Court agreed to hear her long-stalled appeal. But on Oct. 8, after listening to arguments, the court said it would wait indefinitely to declare its verdict.
The likely reason: protests by Tehreek-e-Labbaik Pakistan, a hard-line Islamic party whose leaders warn of "terrible consequences" if Ms Bibi is allowed to flee abroad. They threaten to paralyse the country with sit-ins if she is acquitted. Thousands of protesters have pre-emptively taken to the streets in Lahore, Karachi, Rawalpindi and other cities.
Ms Bibi's troubles began with a squabble over a cup of water on a sweltering summer day in Punjab. As the story goes, two Muslim women accused Ms Bibi, a farmworker and mother of five, of polluting the cup by drinking from it. Ms Bibi allegedly told them Jesus had "died on the cross for the sins of mankind" and asked, "What did your Prophet Muhammad ever do to save mankind?"
Nobody knows if this spirited defence of her faith was what condemned Ms Bibi to death. In Pakistan, discussing "blasphemous" comments is itself considered blasphemous. Ms Bibi denies blasphemy and says she respects the Koran and the prophet.
Shortly after the spat, villagers accused Ms Bibi of blasphemy and had her imprisoned. The following year, a court sentenced her to death. She lives in a windowless cell, where she cooks for herself for fear of poisoning by prison staff or a fellow inmate.
Against this backdrop, standing up for Ms Bibi requires courage. In 2011 a bodyguard murdered Punjab Governor Salmaan Taseer for visiting Ms Bibi in prison and calling Pakistan's blasphemy statute a "black law" prone to abuse. Two months later gunmen killed Shahbaz Bhatti, a Christian politician who also opposed the law.
Khadim Hussain Rizvi, the foul-mouthed cleric who leads the TLP, hails Mr Taseer's murderer, who was executed two years ago, as a martyr and calls for all blasphemers to be killed. Mr Rizvi has used the blasphemy issue to catapult himself to national prominence. In national elections in July, the TLP drew more than two million votes.
In the meantime, Ms Bibi has become an international symbol of stoic suffering. Human-rights groups and the US State Department regularly highlights her case. Pope Benedict called for her release, and Pope Francis has met with her family. Earlier this year, activists lit up Rome's Colosseum in red in solidarity with her and other persecuted Christians.
Pakistan's restrictions on blasphemy date back to British rule, but only in 1986 did the Islamist-friendly dictator Zia ul-Haq make it punishable by death. Asad Ahmed, an anthropologist, estimates that Pakistan prosecuted fewer than 10 people for blasphemy in the four decades before the passage of Zia's law. In the three decades after, that number skyrocketed to about 1,500.
According to Lahore's Center for Social Justice, non-Muslims account for about 3% of Pakistan's population, but they figure in more than half of the cases. Ahmadiyya Muslims, whom Pakistan classifies as non-Muslim, and Christians are frequent targets, and often an accusation is enough for a lynch mob to murder the alleged blasphemer.
Her international profile increases the odds that Ms Bibi will be acquitted and find a new home in the West. Though this would be welcome, it won't signal deeper change. Prime Minister Imran Khan has long supported the death penalty for blasphemy, claiming it helps maintain peace in society.
It may be too late for Pakistan to roll back the madness it has unleashed. But the rest of us can learn a simple lesson: surrendering to Islamists is never a good idea.