More than 10.000 Germans have been killed by Mohammedan invaders since the country allowed these savages to settle in the seventies.
Muzzled by Google in Hungary
The big social media platforms are not only censoring right-wing opinions, but they are interfering in the elections as well.
Since Hungary has openly resisted the Islamic invasion, it has been under pressure from all sides: EU institutions, the globalist mainstream media of the West, and social media platforms have been attacking the country.
The major Hungarian Counterjihad site Dzsihádfigyelo has been under increasing pressure for several years from the international tech giants. Its resistance to Islamization is considered acceptable within the Hungarian milieu — which allows complete freedom of the press — but it violates politically correct norms west of the Iron Curtain.
Now its YouTube channel has been deleted.
GREECE under fire for doing what it has to do to stop the Muslim invasion from Turkey
Far left 'Human Rights Watch' is very upset that Greek law enforcement officers at the land border with Turkey in the northeastern Evros region are summarily returning illegal Muslim asylum seekers and migrants and not treating them very nicely while they are illegally in Greece.
(Last I heard, Turkey isn't persecuting its Muslim population, nor is it a war-torn country from which people are trying to escape. Greece is not obligated to give them asylum or anything else, and is right to send them back)
HRW "People who have not committed a crime (But they DID commit a crime by breaking into Greece) are detained, beaten, and thrown out of Greece without any consideration for their rights or safety," said Todor Gardos, Europe researcher at Human Rights Watch.
"The Greek authorities should immediately investigate the repeated allegations of illegal pushbacks." (Pushing back illegal aliens is every country's right)
Germany: Afghan Migrant Arrested After 87-year-old Woman Brutally Killed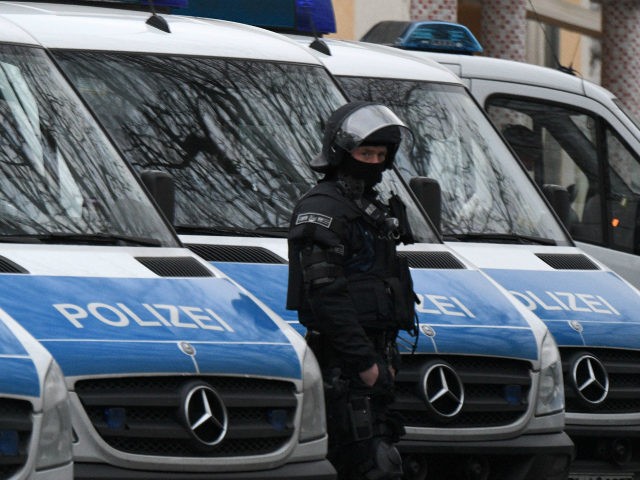 Police in the German city of Jena have arrested a 23-year-old asylum seeker from Afghanistan following the discovery of the body of an 87-year-old German woman believed to have been murdered.
The body of the German pensioner was discovered on Saturday morning in a cellar in Jena-Winzerla with police believing the woman had been murdered. An arrest warrant was drawn up on Sunday evening with police managing to arrest the 23-year-old Afghan migrant, a neighbour of the woman according to Thüringer Allgemeine.
Police spokesman Patrick Martin commented on the case to German tabloid Bild, saying: "The way in which the woman died is currently being determined in one section. Also, it must be clarified whether and what involvement the suspect had in the homicidal offence."
In other news: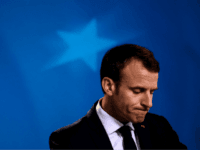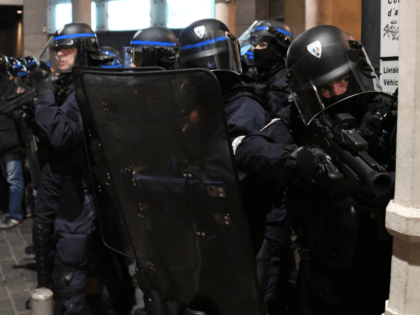 Suspect in Brussels Jewish Museum Attack Refuses to Testify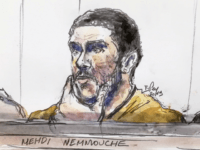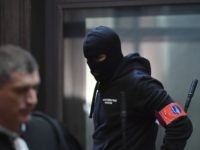 href="https://www.breitbart.com/politics/2019/01/15/survey-seven-in-10-australians-want-inbound-migration-to-end/">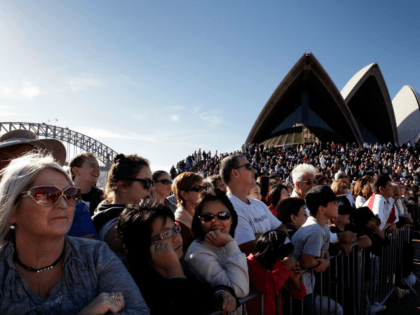 More from Germany:
Uniformity of Opinion in Germany, and the State Indoctrination That Produces It
by Baron Bodissey
The SPD politician Thilo Sarrazin is known for his provocative statements about immigration and Islam. As we reported last night, Mr. Sarrazin was recently a guest speaker at an event at the University of Siegen, and was vigorously protested by progressive students.
The video below is an editorial comment by RTL WEST head Jörg Zajonc, who objects to the widespread attempts to silence dissident opinions.
Many thanks to MissPiggy for the translation, and to Vlad Tepes for the subtitling:
However, the uniformity of opinion decried by Mr. Zajonc is not a bug in German culture, but a feature. It is seen as the responsibility of teachers, journalists, and commentators to ensure that their audience is directed towards the correct opinions.