But hey, look at the bright side:
"Immigrant girls do well in higher education…"
Immigrants Behind 70 Percent of Violent Crime in Oslo
"Immigrants" is an euphemism for Mohammedans. They used to call them "refugees" or "asylum seekers", but those pretences are gone now.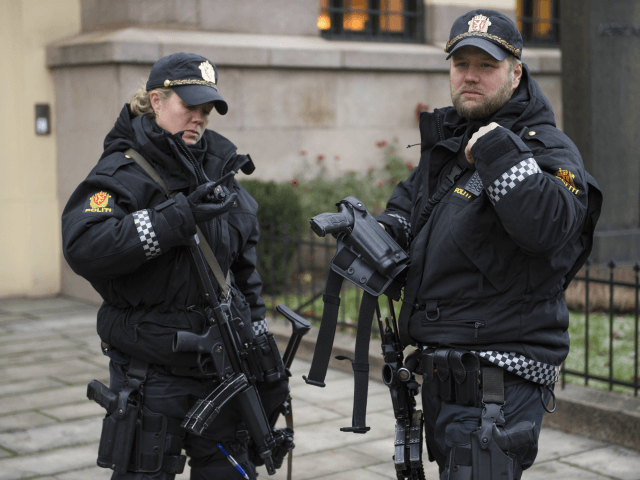 A report from Norwegian media has revealed that over the last year, around 70 percent of those convicted for violent crimes in Oslo have been immigrants.
Oslo courts have seen a total of 140 individuals convicted of violent crimes and then sentenced in the last year. Two out of three of those convicts have been revealed to be migrants, Norwegian broadcaster TV2 reports.
According to Statistics Norway, the number of immigrants as a part of the total population of Oslo is 33 percent, meaning that in violent crime, immigrants are vastly overrepresented.
In other news:
Again: "foreigners" means Mohammedans….
90 different countries are now represented in the German capital's prison system.
Migrant Youth Gangs Turn Berlin Area into Borderline No-Go Zone 
The new figures follow a trend in other areas of the country such as Munich where it was reported last year that nearly half of the suspects in current investigations were foreigners. Among them, asylum seekers counted for around 10 percent of the total number of suspects despite being a much lower proportion of the population overall.
In neighbouring countries that have also been affected by the migration crisis, the number of foreign-born suspects has also risen in recent years. In Italy, which has, until recently, has seen a stream of migrants come from Africa across the Mediterranean, the number of foreign suspects is around one out of every three.
In Austria, the previous government revealed that in 2016 migrant sex assaults had increased by 133 percent and earlier this year in January the current conservative-populist government revealed that asylum seekers made up 45.9 percent of the criminal suspects with foreign backgrounds.
MPs Demand Britain Double Refugee Intake, Import Fivefold More From Africa
The " final solution" for the governing traitors is the complete elimination of everything British and the white race altogether.