Mohammedans around the world will milk 'Christchurch' to the last drop: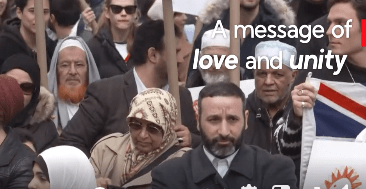 Tech giant executives face jail time if they fail to quickly remove extreme footage from site
Christchurch Gunman: Jacinda Ardern wants answers from Facebook
New laws will put tech giant executives behind bars if they leave harmful or dangerous content online in a dramatic intervention from the federal government to stop social media platforms being "weaponised with content''.
Prime Minister Scott Morrison will haul media executives from Google, Facebook and Twitter into a meeting on Tuesday in Brisbane to explain the tough new laws, which are being drafted, and discuss ways of stopping dangerous terrorist propaganda and other harmful content on their platforms.
The crackdown would make it a criminal offence for social media companies to fail to rapidly remove footage of events filmed by the perpetrators of extreme violence, such as in the case of the Christchurch mosque massacre.
.
If the offence can be proved, social media executives in Australia could be held personally liable in certain circumstances and could face jail time. The companies would also be penalised.
"We are considering all options to keep Australians safe," Mr Morrison said.
"We need to prevent social media platforms being weaponised with terror content. If social media companies fail to demonstrate a willingness to immediately institute changes to prevent the use of their platforms, like what was filmed and shared by the perpetrator of the terrible offences in Christchurch, we will take action."
The tough rules could also be applied to other harmful content.
The legislation will be based on existing offences that demand social media companies alert police about child abusers on their sites and laws that compel host sites to take the material down.
The new provisions would be criminal offences inserted into the Commonwealth Criminal Code and imprisonment is one option available as a penalty.
The PM's view is that if Facebook and Twitter can comply with the processes to report sexual assault, they should be able to stop the mass murder of innocent people being live-streamed on their platforms.
It comes as one of Britain's most influential advertising executives called for internet giants to be broken up, accusing them of ''sucking money out'' of the economy and damaging business and society.
In a withering attack, Sir John Hegarty — the man behind the famous 1980s Levi's laundrette advert and Audi's ''Vorsprung durch Technik'' slogan — said companies like Google and Facebook must be more strictly regulated as they have ''turned into monopolies'' and aren't putting enough back into the economy.
''They're sucking money out [of the economy], not paying tax on it, and destroying what they've left behind,'' he told UK Mail.
''All corporations will want to monopolise. It's in their nature. They'll grow as fast and as big as they can, exclude competition, dominate the market, keep it where it is.''
But Sir John believes there will be a breakup, with the possibility of Facebook being forced to sell off Instagram.
MORE NEWS
Labor's climate plan could decimate livestock
OMG, the Nazis are out to get us!
The suspected terrorist behind the Christchurch massacre praised Australian far-right leader Blair Cottrell online, calling him "Emperor Blair", it has been revealed.
An investigation by the ABC's Background Briefingunearthed comments by Brenton-Tarrant on now-deleted Facebook pages run by Australian far-right groups including the United Patriots Front (UPF) and the True Blue Crew (TBC).
The archive of comments acquired by the broadcaster offer insight into the apparent radicalisation of Tarrant.
Tarrant praised leaders of white-nationalist group UPF in posts — in one he called convicted criminal and UPF leader Blair Cottrell, "emperor".
The program also revealed Cottrell was made aware of someone with the same name as Tarrant donating to the anti-Muslim organisation.
Brenton Tarrant is currently in custody in New Zealand awaiting trial for his involvement in the mass murder of 50 people as they attended last Friday's prayer services at two mosques in Christchurch. He has been charged with one count of murder and it's expected further charges will follow.
Tarrant live-streamed his disgusting attacks on a number of social media platforms and following the murders his social media accounts were wiped from the internet.
The mass deletion of his numerous accounts left little trace of Tarrant's online life before the massacre.
While Tarrant himself claimed he didn't belong to a specific group in a sickening manifesto published prior to the attacks, the ABC claims an archive of posts that it has verified reveals Tarrant's allegiance to a number of Australian Australian far-right groups and individuals, including Cottrell.
The broadcaster said there were no screenshots of Tarrant's comments, but claimed it was able to verify comments occurred by comparing metadata and Facebook IDs against other posts by UPF and TBC supporters.
Cottrell, the leader of the UPF, is a convicted arsonist and Nazi sympathiser. The now defunct UPF Facebook group had 120,000 supporters before it was deleted. Tarrant was among the page's followers.
Following clashes in 2016 between the UPF and counter-protesters in Coburg, Victoria, Tarrant commented, "Communists will get what communists get, I would love to be there holding one end of the rope when you get yours traitor."
Tarrant also commented on a live-streamed video of Cottrell celebrating the election of Donald Trump.
"Simply one of the most important events in modern history," he wrote, according to the ABC.
"Globalists and Marxists on suicide watch, patriots and nationalists triumphant — looking forward to Emperor Blair Cottrell coming soon."
More unearthed metadata saw Tarrant offering effusive praise to Cottrell following a TV appearance months earlier.
"Knocked it out of the park tonight Blair," the comment read, according to the ABC.
"Your retorts had me smiling, nodding, cheering and often laughing.
"Never believed we would have a true leader of the nationalist movement in Australia, and especially not so early in the game."
Cottrell has addressed the link, saying he did not know Tarrant personally when confronted with the metadata activity.
"There is no relationship, I didn't know who he was. And you won't find any evidence to the contrary," Cottrell told the ABC.
He said it was possible other members of his group had met Tarrant.
Another far right group, The Lads Society, this week distanced themselves from Tarrant. Following the Christchurch massacre they say they met with ASIO.
ASIO did not confirm this meeting.
The Lads Society said he "did not belong to any group and that he acted alone" but the ABC claim their archives indicate Tarrant was an active member of their group.
On Saturday New Zealand authorities officially banned a manifesto believed to have been written by suspected attacker Tarrant.
Chief censor David Shanks confirmed that the document had been classified as objectionable and banned, the office of film & literature classification.
Describing the manifesto as "a crude booklet that promotes murder and terrorism", Mr Shanks urged anyone with a copy to destroy it.