Mohammedan grievance theatre on crack:
Ahmed Bedier said that Islamophobia is "more than just racism".
"It is a deliberate network with deep political roots," he said.
"Islamophobia is more effective today because Muslims are weak; [in past] there was counterbalance because there were Muslim states," Bedier added.
"Far-Right"  sentiments are a plague on society
On Wednesday, it was announced that the government rightly sacked its housing advisor, Roger Scruton, for denying that Islamophobia existed and making antisemitic statements. Clearly, we have some work to do when it comes to convincing public figures and the right-wing masses that far-right sentiments like these are a plague on society.
Pelousi is worried about the safety of one of her own members following a statement by the president of the United States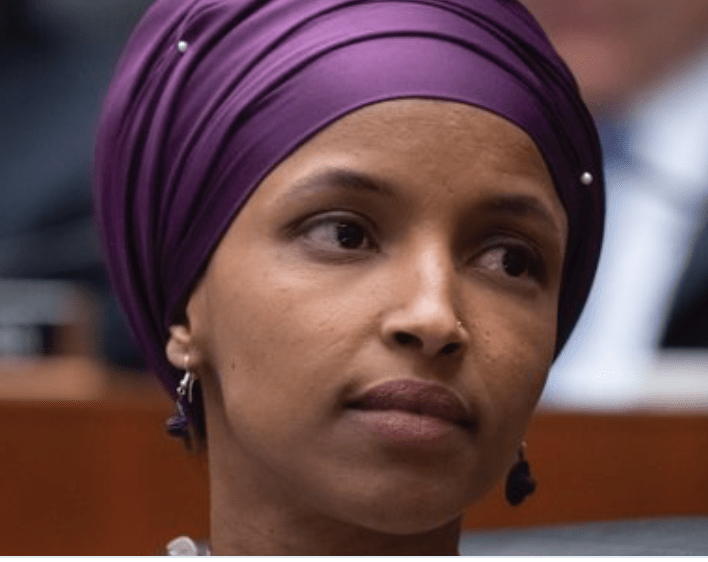 Nancy Pelosi said on Sunday that the U.S. Capitol Police and the House sergeant-at-arms "are conducting a security assessment to safeguard Congresswoman [Ilhan] Omar, her family and her staff" after a tweet by President Donald Trump.
Republicans, the enemies of Ilhan Omar
Not standing  against  attacks on Ilhan Omar is not standing up for your country:
The Republican Party has been all too willing to leverage Islamophobia, with the recent midterm election featuring some of the most hate-filled campaigns this country has ever seen. Fear of Muslims, it seems, is the glue that helps bind many of the party's supporters.
Marxist Moslem Waleed Shahid pushes a conspiracy theory that the criticisms of Ilhan Omar are part of a conspiracy theory designed to "defame and destroy" her "character" in order to prevent billionaires from being taxed and to prevent people from getting healthcare.
Who are the liars?
Ilhan Omar is a genuine & honest person. She is telling us exactly what she believes because she is in a position of power. She makes it clear that she is against the US and its values; and pro Sharia, terrorist CAIR & Co. Those making excuses for her: Pelosi & AOC are the liars.
Seriously?
Nancy Pelosi said the U.S. Capitol Police and the House sergeant-at-arms "are conducting a security assessment to safeguard Congresswoman [Ilhan] Omar, her family and her staff" after a tweet by the president https://t.co/4H6lKW0BWA

— POLITICO (@politico) April 15, 2019
"We don't want America's first Muslim congresswoman to blow up"
# MRCTV
thanks to Mullah (pbuh)