Too happy. Too white. Rejected.
.
The growing racism among the regressive left is further dividing Western societies, whether in the EU or here. Isn't it time we get back to normal?
Share, support and join www.vote1ala.org/join.html
A Hungarian city's bid to become the European Union's next "Capital of Culture" was allegedly rejected by EU officials because its video entry showed too many smiling, dancing, white Christians, the city's mayor says.
.
Székesfehérvár, Hungary's ninth-largest city, submitted a short video as part of its entry for the 2023 European Capitals of Culture contest, a competition designed to "celebrate the cultural features Europeans share." Featuring folk dancers, young couples, mothers, babies and even two elderly gentlemen playing chess in a park, the video was rejected. The EU panel of "independent experts in the field of culture" felt it had too many happy white people and not enough migrants, the city's mayor Dr András Cser-Palkovics has claimed.
Speaking at a press conference after the panel's ruling, Cser-Palkovics said that his city's entry never received a fair hearing, and that the panel's decision was purely political.
According to Cser-Palkovics, one member of the jury of "experts," whom he identified as a Belgian politician, strongly disapproved of the promotional video, calling it a "propaganda film for white Christian Europe" in which "everyone is white, happy and dancing in the streets."
He said that the panel criticized the film for leaving out "the poor and migrants" while having too many "crosses and churches."
READ MORE: Refugees are 'Muslim invaders' seeking better lives – Hungarian PM
Unapologetic for the video's content, Cser-Palkovics told Hungarian media that "we love our city with our temples and our crosses. We love being safe, calm, and that people can democratically confess their own values," adding that he would push for a government inquiry into how the contest is managed.
"I would like to bring the matter before the general assembly and inform all members of the board about the style and content of the hearing as well as about practically denying our own culture."
Not giving Mohammedans what they want makes them  "radical"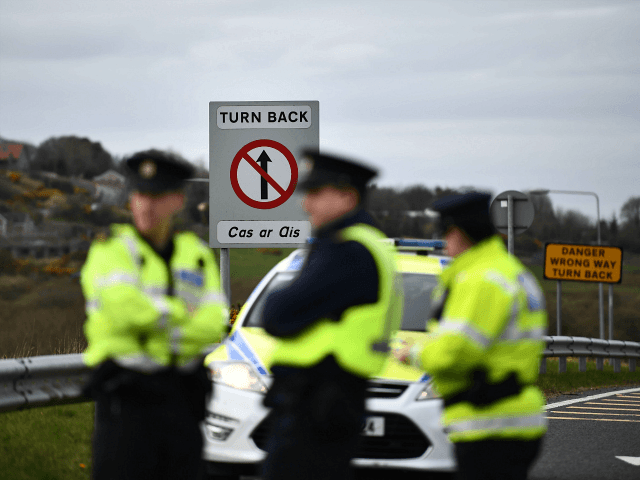 Gardaí (police) in Ireland have updated uniform rules to allow officers to wear hijabs and turbans, describing the supposed lack of ethnic diversity in the force as a "ticking time-bomb" that could make immigrant communities "radicalise".
The move to allow religious headwear worn by Muslim women and Sikh men was announced by Garda Commissioner Drew Harris this week, as the force launched a major recruitment drive to hire hundreds of new officers in Ireland.
An Garda Síochána, the national police service, said in a statement that it had identified current uniform regulations as "a major barrier" to increasing the number of ethnic minority officers in its ranks.
In other news:
European Parliament president Antonio Tajani has expressed anxiety over a new migrant crisis in Libya, due to the prospect of the current government being toppled by a powerful general.