"Valid ballot papers were burned and not counted, many fake voter names were added to electoral lists, and the total number of votes was more than 110 percent," she added. "The fraud was massive."
Hundreds wounded as protests continue for second day across Jakarta after incumbent Jokowi was confirmed president.
Over 20,000 police were deployed to protect vital installations and stop protests spreading in Jakarta [Al Jazeera]
Jakarta, Indonesia – At least six people have been killed as protests continue for the second day in Indonesia's capital, Jakarta, after the results of last month's election confirmed incumbent Joko "Jokowi" Widodo being officially declared president after getting 55 percent of the votes.
The protesters were largely supporters of presidential candidate and former military general Prabowo Subianto and they claimed widespread fraud took place before, during and after the election.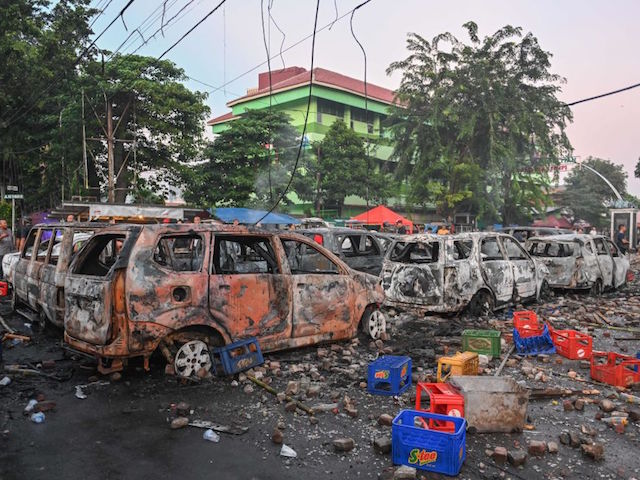 Major roads and public transport routes were shut in the city centre on Wednesday, with over 20,000 police deployed to protect vital installations and stop protests spreading on the second day.
Thousands of protesters thronged near the Elections Oversight Body on Jakarta's main thoroughfare, Jalan Thamrin, in the morning and early afternoon, with crowds growing by the hour.
Police shut off access to the office with rolls of barbed wire and heavy cement barricades.
"We are here because we want a president who is honest and fair," said Lely Simanjuntak, a Prabowo supporter from East Jakarta. Lely had arrived at the protest with friends from Surabaya which is around 800km from Jakarta.
"We don't care who the president is," she told Al Jazeera. "But as Indonesians, we must care about our elections and make sure they are just and valid."
Indonesian police said six men were feared killed during the riots overnight, with hundreds more injured.