Muslim Refugee Who Plotted New York 9/11 Anniversary Bombing to be Freed
His horrible mistake was getting caught.
When the media insisted that no Muslim refugee had ever engaged in terrorism in the United States, and even rolled out fact checks defending this false claim, Najibullah Zazi was a clear counterexample.
And now Najibullah Zazi, who had gotten a free ride, is about to get another one.
A Queens man Mohammedan caught preparing for a 9/11 anniversary suicide bomb attack on the subways under Grand Central will soon walk out of prison thanks to a sentence that amounts to his time already served, a judge ruled Thursday.
And because he was so very cooperative.
Najibullah Zazi, 33, had faced up to life in prison after his 2009 arrest, but spent nearly the next 10 years cooperating against al Qaeda.
"I have a deeper knowledge of myself, and understanding of the true meaning of Islam…"
The "true meaning of Islam" was the whole problem here.
Paris: "Islamist" Bus Driver Refuses to Pick Up Woman Because of Short Skirt
"Think about dressing properly".
Twitter's mistaken suspensions of Horowitz have backfired somewhat — the conservative author and think-tank founder has gained tens of thousands of followers since Twitter began to target him.
RIP, Turkish Democracy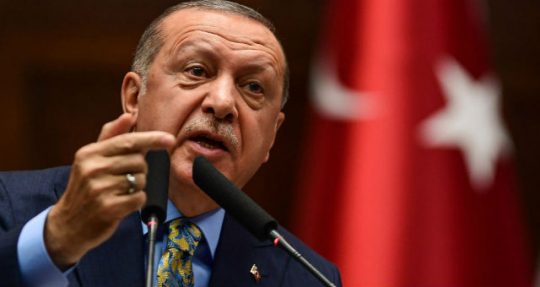 Australia
Andrew Bolt says ABC presenters have 'gone feral' promoting 'the great global warming scare' and are 'telling the most outrageous untruths.
Mr Bolt says the presenters 'run wild, promoting the warming religion with fake facts', all on taxpayer money.