OH SUNNI BOYS, THE GRIPES, THE GRIPES ARE CALLING
They quickly close the court when they don't want you to know who is living among you.
Tim Blair (Daily Telegraph)
Soldiers of Allah had plans to slaughter Melbournians.
They had been scoping out Flinders St Station, Fed Square and St Paul's Cathedral.
.
We need to stop bringing any more of these delightful, peaceful followers of the 'prophet' to our countries.
Extremist Sunni Muslims Ahmed Mohamed, Abdullah Chaarani and Hatim Moukhaiber were found to have carried out a terror act by setting fire to the Imam Ali Islamic Centre at Fawkner in Melbourne in December 2016 …
In other news:
Who inflicted this scourge on our country?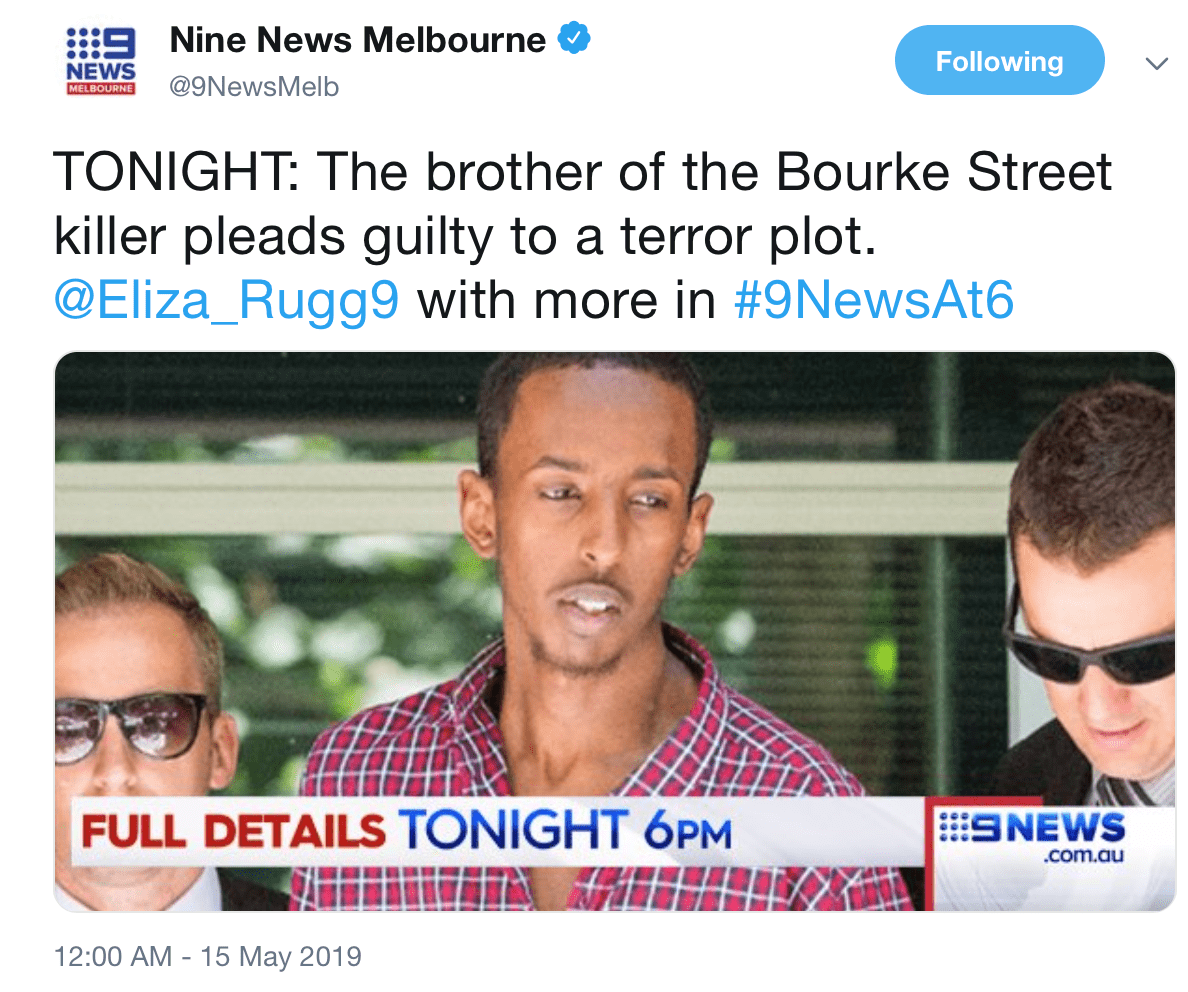 The court was closed shortly after the verdict was returned as Moukhaiber said "you are dogs" to the jury and members of the public started calling out.
They weren't calling out "love to all!", "let peace reign!" or "gender equality now!" Apparently, it took two attempts to incinerate the mosque:
The jury had heard the trio burned the mosque down on the night of December 11, 2016, after Mohamed and Chaarani tried — and failed — to set it alight the previous month.
Prosecutor Nicholas Robinson QC had said CCTV from the night captured footage of Chaarani carrying a spray can and Mohamed carrying a white plastic container. Mohamed and Moukhaiber were each carrying a tyre as well.
Maybe they were hunting Jussie Smollett.
Mr Robinson told the jury that all three men were found with Islamic State material.
"There are strong statements as to who are the enemies of the true Islamic State Sunni religion and among those, of course, there's the materials that will show Christians, Jews, but also Shia Muslims," he had said.
They're a charming bunch and our nation is much the richer for their multicultural enhancement.
The court was also shown photos of a man smiling and holding a severed head as well as grim videos of executions that were found on Mohamed's phone.
Previously, during their trial:
The lawyer for a Melbourne man charged with burning down a Shia mosque in Melbourne's north more than two years ago says his client did set fire to the centre but insists it was not an act of terrorism.
Nice try. Barb was on to these jokers from the very beginning:
https://www.dailytelegraph.com.au/…/6903e86e3ab0825e3eb3f06…