https://twitter.com/ohboywhatashot/status/1149017787546968070
The demands for more EU member states to take in migrants comes after several migrant transport NGOs operating in the Mediterranean have again begun picking up migrants off the coast of Libya in recent weeks, Die Welt reports.
Previous attempts at migrant redistribution failed due to rejections by central and eastern European countries like Hungary, Poland, Czech Republic, and Slovakia, the nations which form the Visegrad group.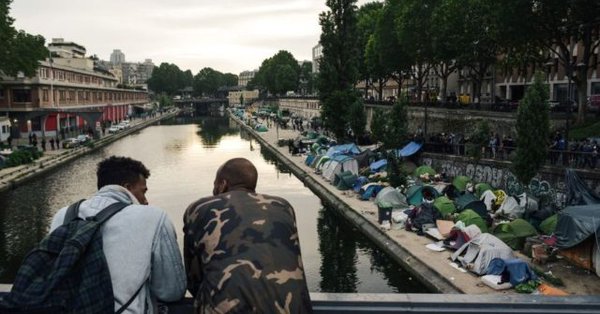 Italian Interior Minister Matteo Salvini kept a campaign promise by presiding over the closing of the migrant reception center in Mineo. The center had once been Europe's largest and held more than four thousand migrants at its peak population.
In other migration news, lifeguards at Swiss public swimming pools are now under constant threat from migrant  Moslem men.
In other news:
Italy Confiscates Migrant Transport Ship Launched Only a Week Before
The seizure comes a week after Sea Watch-3 captain Carola Rackete forced her vessel into Italian waters in an attempt to dock, ramming a patrol boat as she did so. While Rackete was initially arrested, she was released just days later.
The prosecutor's office of Agrigento has confirmed the seizure of the migrant transport ship the Alex after it brought 41 migrants to Lampedusa, as the government prepares to enact even larger fines against NGOs.
Moslems invade the EU to conquer,  to rape, mass-murder and terrorise non-Muslims to Islamise their societies. They breed like rabbits, sabotage, subvert, undermine, destabilize, and dominate those targeted non-Muslim societies one by one from within for the long-term strategic purpose of establishing facts on the ground, which is demographic conquest.
This has turned into an unmitigated disaster for every host country stupid enough to its  doors to Moslems without a single exception.