Islamic State warns of jihad massacres in London to be carried out by children
"Children", that would be the "cubs of the caliphate", the brood of headchopping savages. These are the 'children' who have been raised on hatred of the kuffar. Yet Leftists in Britain insist that the children of Islamic State jihadis should be allowed to return to Britain. That is the way of civilizational suicide, but no one seems to notice or care.
UK TV show EastEnders to feature jailed character converting to Islam "and its positive impact on his life"
Would EastEnders ever feature a character converting to Islam in prison and becoming a jihadi — which is a real-life storyline of which there are numerous examples? Not on your life. Would EastEnders ever feature a character converting to Christianity and showing its positive impact on his life? Of course not.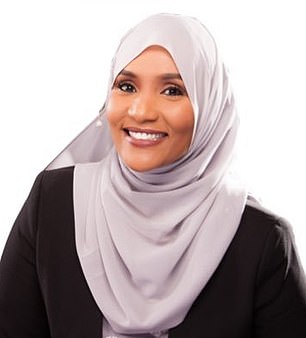 Somali-Canadian television reporter Hodan Nalayeh has been murdered by jihadists. She wanted to report "positive stories"
When do we get al BeBeeCeera to do a programme on "What's it like to be White in Tower Hamlets"?
64% of US veterans believe the war in Iraq was not worth fighting 58% think the same about war in Afghanistan
Facebook's $5 billion fine for privacy violations is slammed as a 'slap on the wrist' by critics as company's share prices RISES after news
The Federal Trade Commission has voted to fine Facebook a record-breaking $5 billion following a long-running investigation into the tech giant's repeated failure's to protect its users' privacy, the Wall Street Journal reported on Friday.
With the motion passed by a vote of 3-2, FTC's decision broke party lines, with the Republican majority voicing support of the fine, while Democratic commissioners voice objections.
Facebook was fined in connection over its deal with now-defunct British political consulting firm Cambridge Analytica where private information belonging to 87 million people was shared inappropriately.
The $5bn fine is the largest penalty against a tech firm, but shares in the company jumped up by 1.8 percent following the announcement – as investors expected the punishment could have been more severe.