Contempt of court is almost always a non-custodial sentence — as in, no journalist goes to jail for it. (That's true — at most, media companies pay a fine; but the journalist himself never goes to prison.) But there is no rule of law in the UK anymore. Not for him.
Ezra Levant just tweeted:
…the whole thing is starting to feel like a stitch-up.
Katie Hopkins is there too:
Waiting for the  #TommyRobinson verdict.
Strange to watch lawyers laughing, press – checking their Amazon deliveries and scrolling brainlessly through twitter.
Whilst the fate of a man who tried to highlight majority Pakistani Muslim male paedophiles hangs in the balance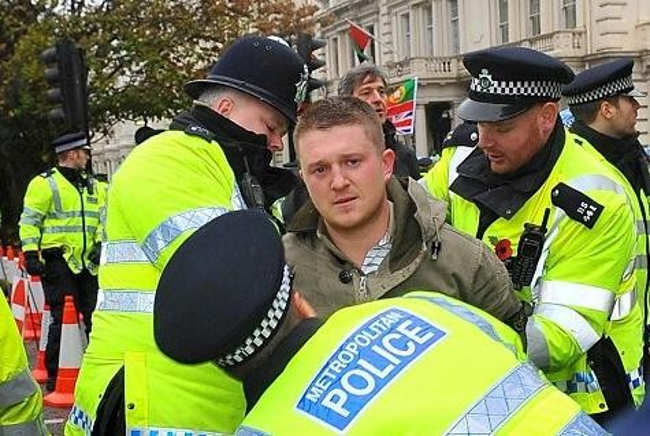 Judges rise to consider sentence as EDL founder faces jail for contempt of court
Tommy Robinson faces being sent back to prison today for encouraging "vigilante action" against defendants in a grooming gang trial during a video livestreamed on Facebook.
Robinson, whose real name is Stephen Yaxley-Lennon, will be sentenced at the Old Bailey this morning. He was originally jailed for 13 months last year but was freed on appeal. The maximum sentence is two years' imprisonment.
Tommy would be put in a terrible dilemma: be put in solitary confinement and be mentally tortured, or be killed by the Muslim gangs that run the prison. The British establishment couldn't be happier either way.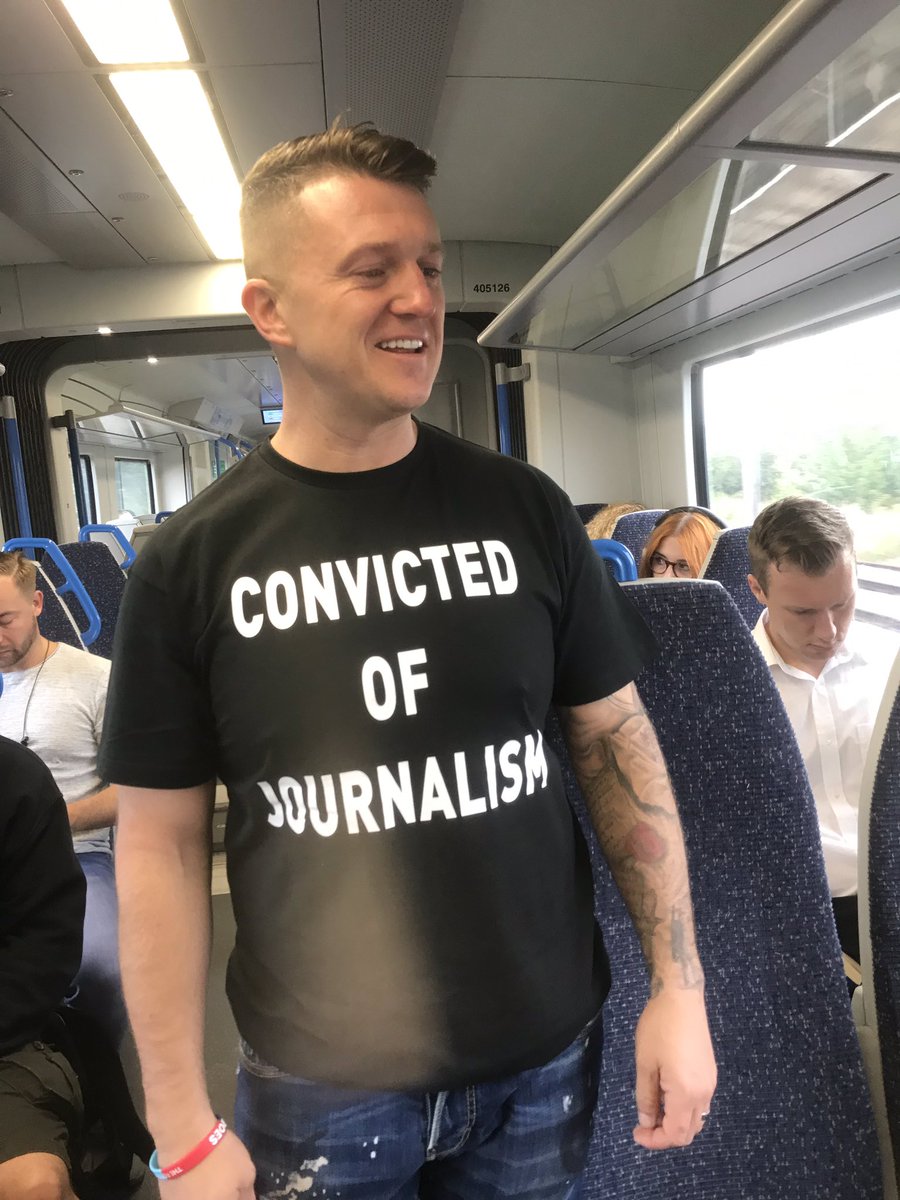 No trust in once great Britain
The people outside don't trust the political system. They voted for Brexit three years ago, but the elites just laughed at them. They see £1 million spent policing Tommy's rallies and £1 million spent prosecuting Tommy himself, while rape gangs go unhindered. The trust is gone.
This is not a criminal conviction, so he has different rights as a civil prisoner — the right to more visitors; the right to buy his own food to avoid being poisoned by the Muslim prison gangs who run the kitchens. He was denied those rights last time. Will that happen again?