Gaffney: It's Time to Stop Enabling Religious Persecution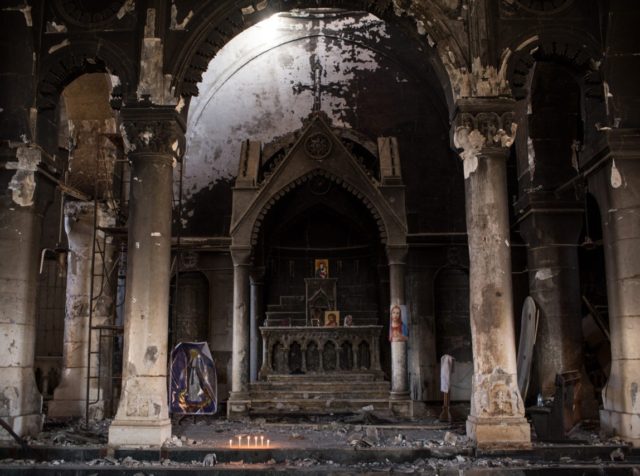 FRANK GAFFNEY
It seems likely that, when the history of our time is written, the authors will be incredulous that so little was said, let alone done, about the largest genocide of all time.
If Islam wins, there will be no more writing of history.
In fact, with an estimated 300 million Christians being persecuted for their faith, the difference between what is befalling believers now and what happened to the victims of past mass murderers – like Cambodia's Pol Pot, the Nazis' Adolf Hitler, the USSR's Josef Stalin and Communist China's Mao Tse-tung – is not just that the number of lives being destroyed today dwarfs those afflicted in previous eras. It is that the present horrors are happening on our watch.
The truth is that the sorts of systematic suppression of religious freedom that increasingly is evident around the world didn't happen overnight. The torture, rape, enslavement and murderous – even genocidal – bloodletting of religious minorities has been inexorably building globally for decades. For example, Open Doors USA has estimated that there are 30 million more Christians subjected to heavy persecution this year than last.
"You Are Born to Clean Our Houses"
Persecution of Christians, April 2019
by Raymond Ibrahim  •  July 7, 2019
"We are a peace-loving community in this small city, we had never hurt anyone, but we don't know from where this amount of hate is coming." – a Christian man who survived the bombing at St. Sebastian's Church, Morningstar News, April 22, 2019, Negombo, Sri Lanka.
"[C]rosses on graves in an Italian cemetery in Pieve di Cento have been covered with black cloth so as not to offend those who may come from another religion." – Il Giornale, April 4, 2029, and Breitbart; Bologna, Italy.
"My brother… had compassion for me. He [told me of] the plan my father had devised; to have me beheaded in Qatar because I had refused to convert back to Islam." – Charles Mudasir, Persecution.org (International Christian Concern), April 22, 2019, Mombasa, Kenya.
"It took about a year for me to save and arrange the required funds to establish a grocery store. However, Christians in this… society are not allowed to initiate a business. I had customers in my shop when Fiaz Khattak led an armed group…. " — Kenneth Johnson, a poor agricultural laborer who takes care of three children, after he tried to open a small grocery store; Persecution.org (International Christian Concern), April 10, 2019, Pakistan.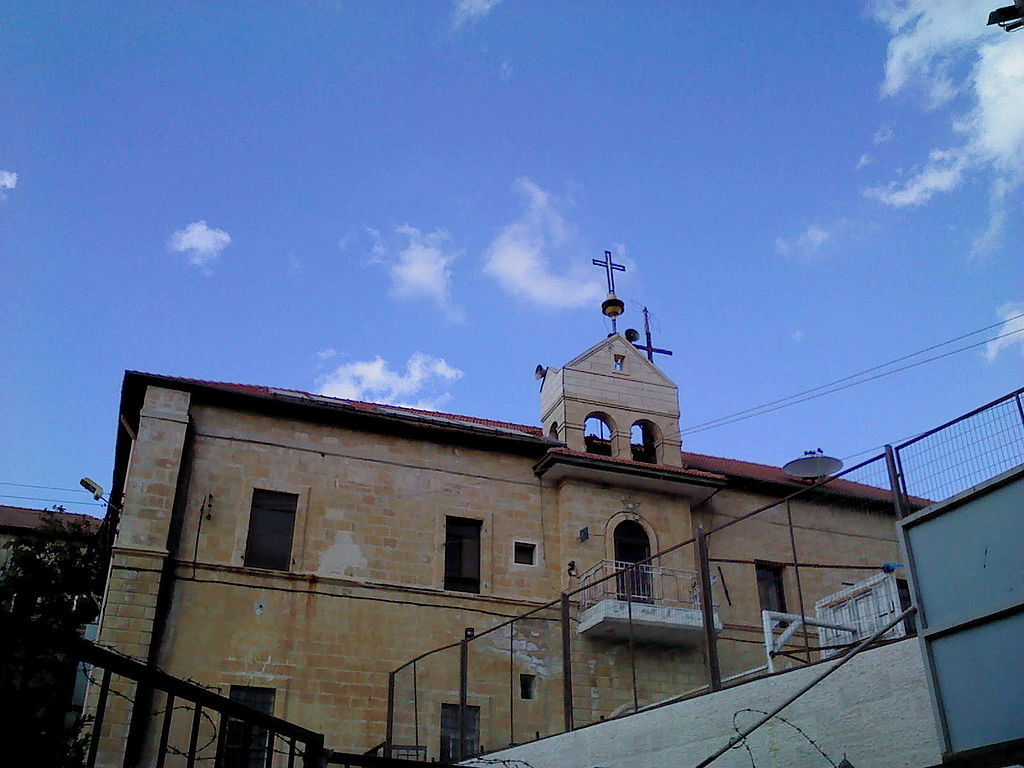 On April 25, "the terrified residents of the Christian village of Jifna near Ramallah," states a report, "were attacked by Muslim gunmen … after a woman from the village submitted a complaint to the police that the son of a prominent, Fatah-affiliated leader had attacked her family." The gunmen "called on the [Christian] residents to pay jizya—a head tax that was levied throughout history on non-Muslim minorities under Islamic rule." Pictured: A church in Jifna. (Image source: Soman/Wikimedia Commons)
Slaughter of Christians
Sri Lanka: On Easter Sunday, April 21, Islamic terrorists launched a bombing campaign on Christians; the death toll reached 253, with hundreds more wounded. Eight separate explosions took place, at least two of which were suicide bombings: three targeted churches celebrating Easter Sunday Mass; four targeted hotels frequented by Western tourists possibly in connection with Easter holiday; one blast was in a house, and killed three police officers during a security operation. At least 39 foreigners — including citizens of the United States, Britain, Australia, Japan, Denmark and Portugal — were among the dead.
Continue Reading Article