BBC News – Muslim Council of Great Britain campaigns for 'fairer' media coverage, THEY MEAN LIE TO THE BRITISH PUBLIC !
The Muslim Council of Great Britain is to launch a campaign in Parliament for fairer media coverage later.
The council said there was "a serious problem" with the way the UK media reported on Islam and Muslims.
Tunisia Bans Face Veil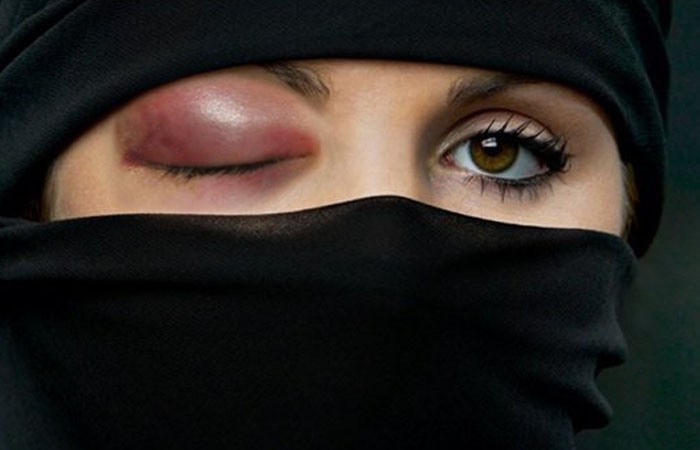 Tunisia just officially banned the face veil to avoid problems with terrorism. Meanwhile, the United Kingdom has denied the banning of the face veil because of "Islamophobia". Tunisia's state religion is Islam. The UK is supposedly a secular state. Clown world.
Councils yet again 'see Asian rapists as the victims' — not the girls they groomed
It's almost inconceivable that Rotherham Council has given one of these evil criminals the chance to see the child that was conceived when he raped Sammy Woodhouse
By Rod Liddle
28 Nov 2018
THE story of the grooming gangs that prey on young white girls shocked the country.
In cities and towns up and down the country, bunches of mainly Asian men were suddenly hauled before the courts. And handed lengthy sentences. Their crimes were beyond vile.
Our shock was at the failure of our authorities to have acted earlier. Local people had reported the widespread sexual abuse of children by men of largely Pakistani descent for more than a decade. But the police and social services failed to act.
And the reason they failed to act was political correctness. They didn't wish to antagonise the Muslim communities in each town. They didn't want to be thought of as racist.
They may have thought the local whites were themselves guilty of racism. But they weren't. They were telling the truth. And they should have been listened to.
You would have reckoned that since then, things might have changed. The social workers might have started to get their priorities in the right order.
Piers Morgan explodes on-air as he refuses to read statement by Rotherham council after it offered rapist access to son he conceived during attacks
Doesn't look that way. Doesn't look that way at all.
Not, for example, in Rotherham, where the whole scandal began. The council and social services there had behaved abominably. An investigation discovered that more than 1,000 girls had been raped or sexually abused.
Now we find that the council offered the principal rapist, a piece of filth called Arshid Hussain, the chance to see his child.
The one conceived when he raped Sammy Woodhouse when she was just 15 years old. The only reason we know about this is because The Times newspaper found out about it.
You can imagine how appalled the mother of that child would be. This is what Sammy Woodhouse had to say about it: "I was gobsmacked. The council knew what he did to me and to other vulnerable girls.
"They knew he was behind bars and a risk to my son, who wanted nothing to do with him, but they bent over backwards to include him in the case. I felt angry and scared for my son."
Yes, I bet.
Have you ever heard anything more perverse or sickening?
Rotherham grooming gang victim Sammy Woodhouse says her rapist wants child visiting rights
Hussain is now serving 35 years in prison.
But the point here is that the council has not really changed its priorities at all. It still looks upon those evil Muslim men as being in some way victims. And so deserving of their kind consideration.
Never mind who the real victims are in all this — Sammy Woodhouse and her son. The council is still in the same state of denial as they were while this horrific level of abuse was taking place.
My guess is that Rotherham Social Services is not alone in its delusion.
As an industry, social services is led by social justice warriors who follow a deeply politically correct agenda.
It's time for a bit of a shake-up, I think. In the universities, where these people train. In the mentality of the staff at local council headquarters.
Then we might begin to see some real justice for the likes of Sammy Woodhouse — and the thousand upon thousand of others who have suffered just like her.
Why are all of these rape gang trials secret, under publication bans? Secret for years.
Because the UK government wants them hidden away. So instead of ordering the juries to not read news — as is done in North America — the govt orders no-one to talk about them at all.