"…The tiny Pacific island nation of Tuvalu, thought to be under threat from sea level rise, has actually expanded in land area over the past 40 years and is likely to continue to be habitable a century from now, scientists say. Mapping of island size and position shows that Tuvalu has experienced a net increase in land area of 2.9 percent or 73.5ha. Overall 74 percent of islands in the group – a total of 73 – are larger now than 40 years ago…"
Regardless, they still got their hands out for our money & they got plenty. But there's more:
Climate clash: Scott Morrison breaks with Pacific neighbours
The Australian Prime Minister Scott Morrisson was left isolated, rejecting any wording in the PIF declaration that would otherwise backed demands by small island nations for "an immediate global ban" on new coalmines and coal-fired power plants.
Continued below the fold.
What is Going on at CNN? Scandals Explode for Fake News All-Stars April Ryan, Don Lemon, Chris  'Fredo' Cuomo
 Who has the guts to refuse them if they come knocking?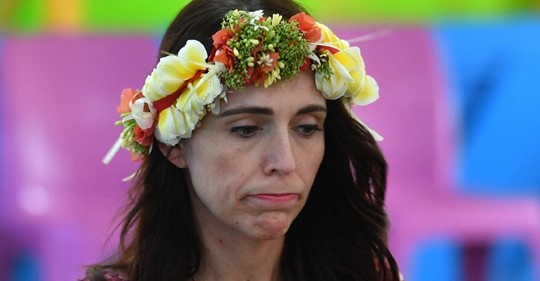 Radio host Alan Jones renewed his attack on Jacinda Ardern this morning, calling the New Zealand Prime Minister "gormless" and a "hypocrite".
Radio host Alan Jones has labelled the New Zealand PM a "complete clown" and urged Scott Morrison to "shove a sock down her throat," in an extraordinary rant.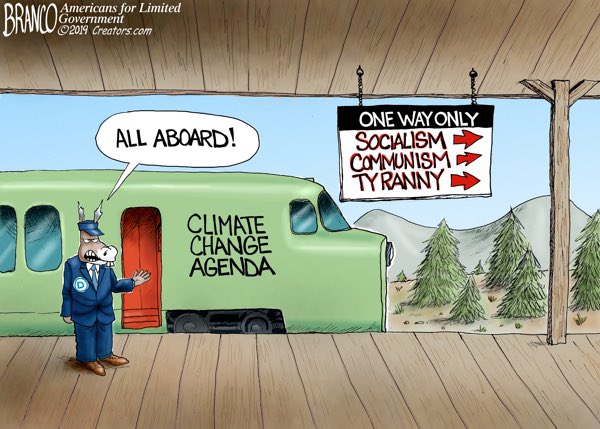 "Jacinda Ardern has no idea what she's talking about," Jones said on his 2GB program, accusing Ms Ardern of "duplicitously" excluding the agriculture sector from New Zealand's pledge to become carbon neutral by 2050.
"Someone's got to tell this woman to keep quiet, put a sock in it.
"It's a metaphorical way of saying 'shut up'. I wish she would shut up. I don't know how New Zealanders handle this."
48% of New Zealand's Co2e emissions come from farting & burping animals – mainly dairy cows.
So if Jacinta believes that New Zealand, like Australia "'has to answer to the Pacific for its position on climate change'' and ''every nation needs to do it's bit to fight climate change'' – what's New Zealand's plan for an economic transition from dairy cows ?
Continued:
The forum host, Tuvalu Prime Minister Enele Sopoaga, identified Australia as the outlier, saying he was disappointed with the final communique.
"I think we can say we should have done more work for our people," Mr Sopoaga said.
But Mr Morrison declared: "I'm accountable to the Australian people, that's who I'm accountable for."
There are mounting fears that China will seek to take advantage of the backlash against Australia at the forum, with Beijing's special envoy for the Pacific, Wang Xuefeng, expected to talk up regional funding opportunities for President Xi Jinping's signature Belt and Road Initiative at a session today.
US Secretary of the Interior David Bernhardt will also address the forum, warning that Pacific nations risk losing their political and economic sovereignty if they shift closer to China.
Mr Morrison said his Pacific step-up was "looking great" despite the impasse on climate change.
"We showed up, we're stepping up, and its getting on," he said after the final Funafuti Declaration was agreed upon.
The Prime Minister, who committed $500 million from the foreign aid program to climate change resilience projects, told forum leaders that "Australia's reliance on coal is actually falling".
But he said the resource was still important to Australia's economy, helping to fund foreign aid and providing eduction and employment opportunities for Pacific islanders.
The New Zealand Prime Minister, who said Australia had "to answer to the Pacific" for its climate change position, piled pressure on Mr Morrison to back a UN commitment to a carbon-­neutral economy by 2050, which her government has agreed to.
Mr Sopoaga said Ms Ardern was constructive — "perhaps more than other people" — during the negotiations.
Fiji Prime Minister Frank Bainimarama also praised Ms Ardern for standing on the side of Pacific nations.
He tweeted from the forum retreat that it was "good to have an ally like New Zealand in your corner", amid rising anger with Australia's position.
"Together, we can save Tuvalu, the Pacific, and the world. Vinaka vakalevu (thank you very much) for the passion you bring to this fight," he said on Twitter.
Earlier, Australia argued that the forum should "reflect" on UN Secretary-General Antonio Gut­er­res's call to end construction of new coal plants by next year, rather than endorsing the UN position.
Australia also opposed any statement calling for global temperature rises to be limited to 1.5C compared with pre-industrial levels, and called for the UN's Green Climate Fund to be replenished.
Mr Bainimarama had urged Mr Morrison "to more fully appreciate" the plight of Pacific Islands and "achieve a rapid transition from coal".
Malcolm Turnbull also weighed in via Twitter, urging deeper climate change commitments by Australia.??
"When I announced Australia's Pacific step-up in 2016, climate­ action was a key priority.
"It may be political for some but it's existential in the Pacific," the former prime minister said.
Radio broadcaster Alan Jones inflamed tensions by saying Mr Morrison should "shove a sock down (Ms Ardern's) throat". Mr Morrison said the comment was "way out of line".
"We don't always have to agree, but when we disagree we should do it well," he said.
In a conciliatory move yesterday, New Zealand Foreign Minister Winston Peters retreated from his Prime Minister's challenge to Mr Morrison, saying Pacific­­ nations needed to look at the big picture, including China's "coal-fired everything".
Mr Peters told ABC radio he was worried there was a perception that Mr Morrison was "somehow acting incorrectly".
"There's a big picture we have to contemplate where we have to ensure that when we act in this big picture, we act with consistency and integrity," he said.
"You need to look at everybody, not just Australia, but also who is getting that coal and what things they are doing with it."
The addresses today by the Chinese and US delegates will again put the spotlight on the strategic tensions of the region and China's push for Pacific states that recognise Taiwan to switch their diplomatic allegiances to Beijing.
One of the Pacific's most influential leaders, Samoan Prime Minister Tuilaepa Malielegaoi, said island nations would not line up with Australia and the US against China, declaring "their enemies are not our enemies".
Mr Malielegaoi, who will host a meeting of Pacific leaders and Chin­ese Vice-President Li Yuanchao in October, said if countries "against China" objected to Beijing's support for the region, "they should come in and provide the assistance China is providing".
Nauru President Baron Waqa stoked tensions with China on Monday when he endorsed­ Taiwan's contributions to the Pacific.
As regional neighbour Solomon Islands considers severing diplomatic relations with Taipei in favour of China, Mr Waqa declared­ that Taiwan was a "strong partner" to his country.
https://www.theaustralian.com.au/…/219a352fea1c2d40421eb64d…