France: More Death to Free Speech
Eric Zemmour:
"…a few decades ago, the French could talk freely about Islam but that today it is impossible".  He denounced the use of the "hazy concept of Islamophobia to make it impossible to criticize Islam, to reestablish the notion of blasphemy to the benefit of the Muslim religion alone…"
"All our problems are worsened by Islam. It is a double jeopardy…. Will young French people be willing to live as a minority on the land of their ancestors? If so, they deserve to be colonized. If not, they will have to fight … [T]he old words of the Republic, secularism, integration, republican order, no longer mean anything … Everything has been overturned, perverted, emptied of meaning."
Why would it only be one-third when all Mohammedans have to adhere to the laws of the prophet without exemption?
Invasion causes

national

crisis in Greece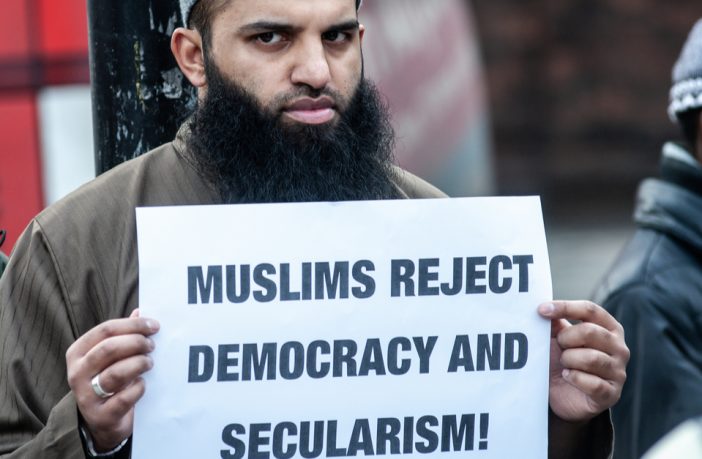 France has, for years, been in a state of denial about the Islamic occupation
Giulio Meotti
French police investigating a woman for suspected ties to ISIS discovered a USB drive that contained personal details, including home addresses, of thousands of French police officials. Who provided that information?
"In the street, veiled women and men wearing jellabas are de facto propaganda, an Islamization of the street, just as the uniforms of an occupying army remind the defeated of their submission." – French journalist Eric Zemmour, September 28, 2019.
Le Monde, France's most prestigious newspaper, ran an op-ed after the recent attack, charging the country with "Islamophobic McCarthyism." Harpon, the terrorist who murdered his colleagues at police headquarters, would have agreed.
The problem is that France has, for years, been in a state of denial about the proliferation of radical Islam.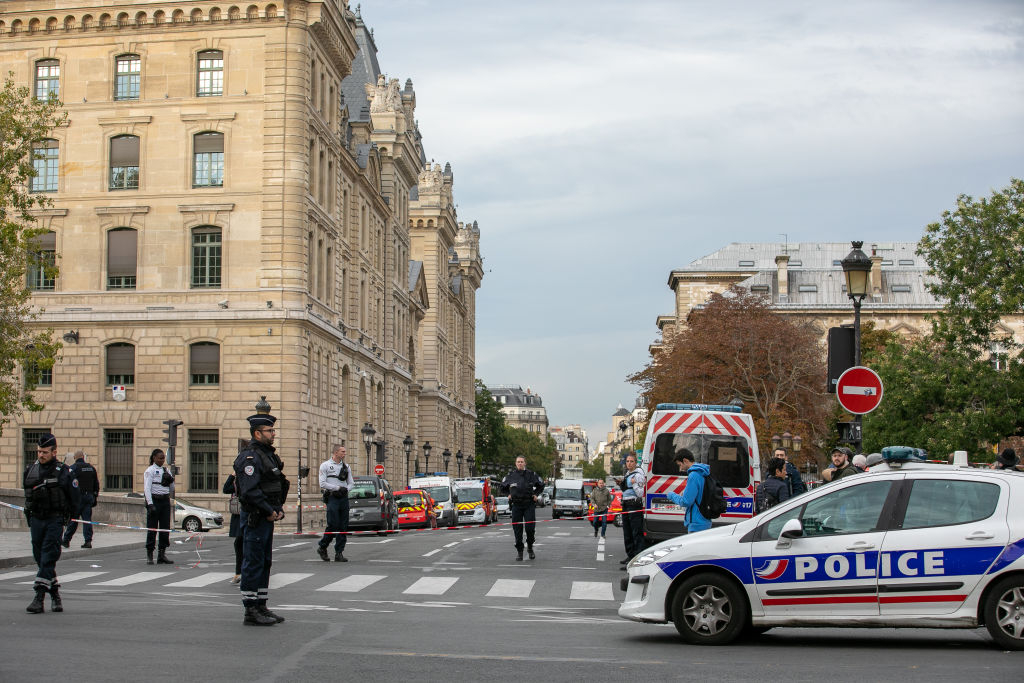 Police officers block off a street near Paris police headquarters after a terrorist murdered four officers in the building, on October 3, 2019 in Paris, France. (Photo by Marc Piasecki/Getty Images)
This time, the terrorist did not use firearms; his victims were not unarmed children, cartoonists or Jews but policemen.
The site of the October 3 attack was also striking: "The interior of the Paris police headquarters is supposed to be a stronghold; it is the symbol of public order in France and of the anti-jihadist struggle that has been shaken," the French scholar Gilles Kepel told Le Figaro.
"We have entered a… terrorism made in France… with a mixture of Friday preaching by extremist imams, social networks and the instrumentalization of fragile individuals. It is about creating a new panic in society by targeting iconic … places… The attack is a major turning point in Islamist terrorism."
Continue Reading Article