'An indictment of South Africa': whites-only town Orania is booming
The Guardian laments that there is still one town in South Africa that is entirely white and… shock horror: it's booming!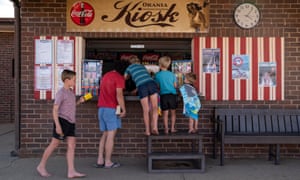 .
Twenty-five years after apartheid, black people cannot live and work in this small South African city
Thank heavens! Today, in liberated black South Africa, whites cannot get jobs & are openly discriminated against by blacks.
Not enough that blacks fucked up the rest of South Africa. It's important to fuck up this last remaining white town too.
by Dennis Webster in Orania
October in Orania can be charming. When the sun sets, long ribbons of burnt orange settle on the horizon. The flies and mosquitoes that come with the summer's oppressive heat haven't arrived yet. It is Magdalene Kleynhans' favourite time of year. "You can sit outside until late into the night," says the businesswoman, whose family spends much of their time outdoors. Her children fish from the banks of the Orange River whenever they choose. Kleynhans leaves the house unlocked. "It's a good life. It's a big privilege."
Related news:
NY Times: Nigga's needed to Fill 'Void of Cultural Diversity' in White Towns
More refugees must be resettled across the United States to fill a "void of cultural diversity" in towns that are made up of a majority of white Americans, a New York Times report states.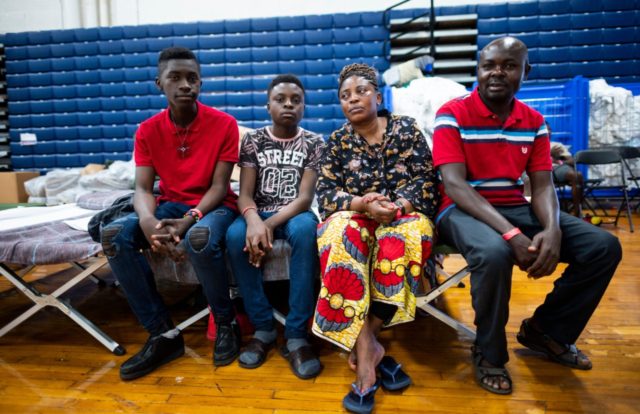 Continued:
But there is much more to this small Northern Cape town than the bucolic ideal painted by Kleynhans. Incredibly, 25 years after the fall of apartheid, Orania is a place for white people only.
Kleynhans runs one of Orania's biggest enterprises: a call centre whose business is recruiting and retaining members for Solidariteit, a trade union primarily for Afrikaner workers, and Afriforum, a self-styled "civil rights" movement. Afriforum recently met with US President Donald Trump's administration and Tucker Carlson of Fox News to tell them that Afrikaners are facing a widely discredited genocide. Both have made extensive investments in Orania's construction boom.
Oranians claim the town is a cultural project, not a racial one. Only Afrikaners are allowed to live and work there to preserve Afrikaner culture, the argument goes.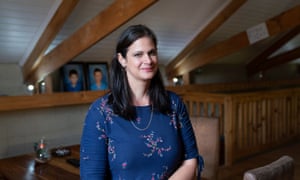 Magdalene Kleynhans owns a call centre that employs around 55 people in Orania
The reality, however, is a disquieting and entirely white town, littered with old apartheid flags and monuments to the architects of segregation. While there are no rules preventing black people from visiting, those who live nearby fear they would be met with violence.
Whites are suffering horrific attacks in all of South Africa. Nowhere are they safe. If there is one town that allows them to be safe, why would Guardian dipsticks object to that?