How the hell have 25 brides of ISIS managed to have 60 kids whilst living in 'horrendous' conditions in a Syrian camp? And WHY the hell are these kids now the responsibility of the British taxpayer?
https://twitter.com/KTHopkins/status/1197981292505243649
Dutch state not obliged to take back Islamic State children: appeals court
THE HAGUE 22-11-19 (Reuters) – The Dutch state is not obliged to actively help repatriate the young children of women who left the Netherlands and joined Islamic State in Syria, an appeals court in The Hague said today, overturning an earlier ruling.
Swedish Politician Sees 'Advantages' of Polygamy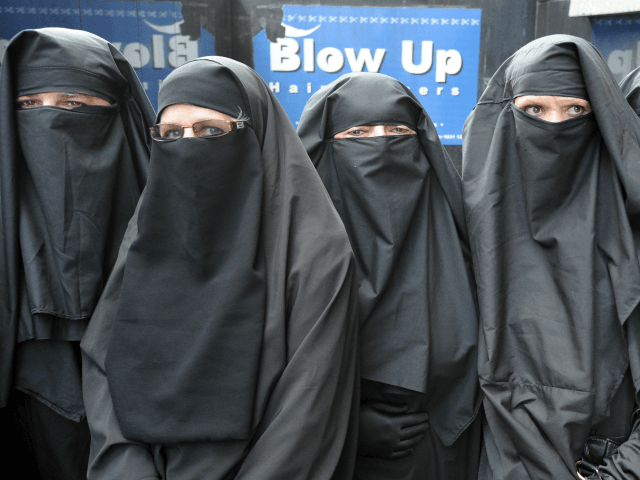 A member of the Swedish Centre party has said he sees both "disadvantages and advantages" to the practice of having a polygamous marriage.
Jonny Cato, the new migration policy spokesman for the Centre Party, said that it was wrong for Sweden to tighten its borders in 2016 following the height of the European migration crisis. He also said that he would not put a number on the maximum amount of asylum seekers Sweden could take, newspaper Expressen reports.
When asked if he thought people should be able to be married to more than one person at the same time, Cato said: "I think it is a difficult question and it is honestly not something I have thought so much about. I see both the advantages and disadvantages of it."
President of Turkey, Erdogan, forces himself on a 6yr-old dressed as a soldier while telling her she will be "honored if she dies as a martyr for Islam" as crowd cheers

Obama boasted MANY times he calls Erdogan (a vicious brutal dictator) for advice on how to raise his daughters pic.twitter.com/EKFVF7huxz

— Amy Mek (@AmyMek) November 22, 2019
Merkel is Trying to Kill Germans…

Merkel tells public not to panic over returning Islamic State jihadis who will NOT be Arrested.

And those 'racist, bigoted Islamophobes" who do panic might will most likely be arrested for a 'hate crime'.https://t.co/5Yvpr8iIAH pic.twitter.com/gjlxyMm5Ef

— Amy Mek (@AmyMek) November 22, 2019