Antifa is burning American flags in Portland. pic.twitter.com/ttglwYOzwK

— Ian Miles Cheong (@stillgray) August 1, 2020
What about the dead he slaughtered in the cause of jihad? What about the little boy he murdered? How do they get to appeal?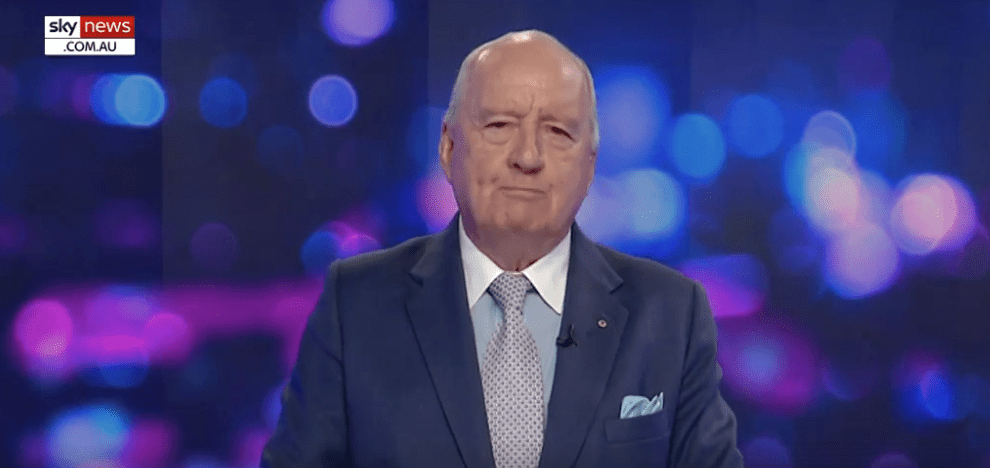 The Government knows the mess it is in.
It is pretending to help us by saying, you can continue to access your second superannuation $10,000 right through until December 31.
This is government using us to avoid the fiscal cliff.
Australians were bundled into lockdowns and now governments are struggling to convince the nation they know the way out of a problem their "alarmism created" according to Sky News host Alan Jones.
More: https://bit.ly/30TKPhl
Journalistic Malpractice at the Associated Press
So many side effects.
.
.
The one speaker who captured the nation's imagination was Dr. Stella Immanuel, a native of Cameroon who graduated medical school in Nigeria, and treated malaria sufferers with hydroxychloroquine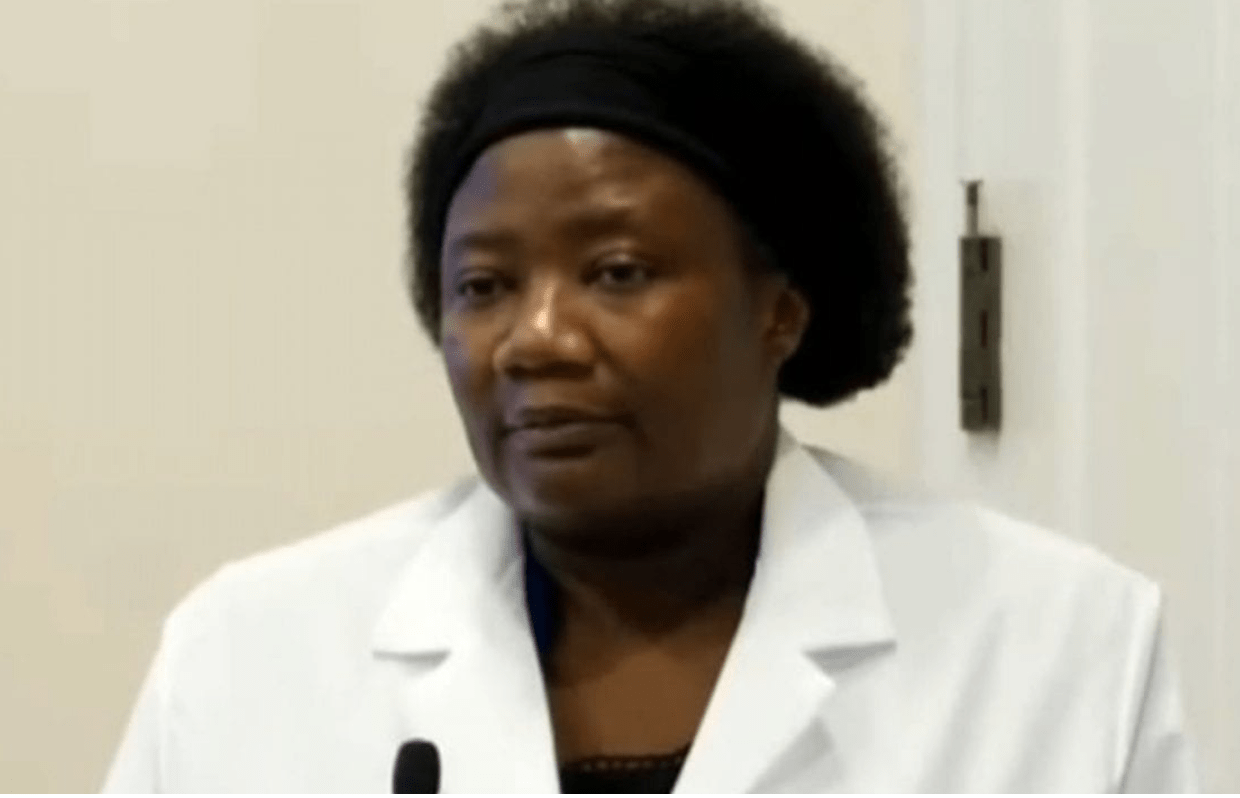 My letter to David Klepper at Associated Press responding to his article on coronavirus misinformation.
David: As a teenager in the 1970s, I read the novel Herzog, by the late Saul Bellow. The plot centered around this intellectual who fired off letters to every author or journalist who wrote something that tickled his ire. This characterization left me with a sense that such behavior was faintly disreputable. And that aftertaste has lingered lo these many decades, even as I passed my 60th birthday.
But when I saw your byline at AP, I flashed back to the noble figure of "Nachum the Klepper." When I first came to Israel in 1981, he was still active, probably close to 80 years old. A "klepper" in Yiddish is an "attacher," someone who is hired to post notices by sticking them to display walls or  boards with glue. Nachum drove this oversized tricycle with an improvised trunk affixed to the rear, containing piles of posters. He drove from board to board, stopping at each location to hang the day's posters.
He could not personally guarantee the veracity of all the announcements he was paid to proclaim, but his persona, a poor old hard-working Jew with a white beard, lent an air of authenticity to the work. So when I saw a "Klepper" in 2020 posting some highly questionable messages, I thought I would don the musty mantle of Herzog and send off a small note.
You wrote an article about the group of doctors who held a press conference on the steps of the Supreme Court arguing in favor of prescribing hydroxychloroquine, azithromycin, and zinc as a treatment for COVID-19. This treatment was pioneered by an Orthodox Jew, a cancer survivor with one lung, Dr. Vladimir Zelenko. He made a video in late March that wended its way quickly to President Trump. (My own father was already hospitalized with COVID and died on April 6.) It earned him a feature in the New York Times as a "simple country doctor" who made it big, implying that he is in over his head, and within a few months was forced to abandon his practice despite his continued success with this treatment regimen. (He had angered the local Hassidic leadership in Monroe, New York, because they thought he was portraying them as hyper-infected and infested.)
The putative flaw in his presentation was that hydroxychloroquine had dangerous side effects, most notably heart arrhythmias. I have spoken to all the doctors in my orbit (60-year-old Jewish journalists know an awful lot of doctors), and none of them ever heard of a patient suffering a side effect from hydroxychloroquine. Here is one of America's most famous doctors, Drew Pinsky, interviewing Dr. Zelenko on his show. At the three-minute mark he says he has been prescribing hydroxychloroquine for his entire career for rheumatic conditions and has "never seen anything close to a side effect." He adds that he finds this concern about side effects "stunning and bizarre."
The group of doctors holding the press conference in Washington, D.C., this week was arguing in favor of using Dr. Zelenko's treatment. Since the Zelenko video there have been numerous studies conducted, which have built up a critical mass of evidence in favor of his approach. On Sunday, the day before, Newsweek published an op-ed by Dr. Harvey Risch, Professor of Epidemiology at Yale, entitled "The Key To Defeating COVID-19 Already Exists, We Need to Start Using It." In it Risch quotes numerous studies, references a peer-reviewed article he published on May 27 in the American Journal of Epidemiology, and cites numerous colleagues who shared results with him from their practices. He adduces results from Brazil and Switzerland. And he shows that the 1,000 recorded cases of arrhythmia are from 10 million patients, 1 percent of 1 percent, acceptable numbers in any medication, which is why this drug has been prescribed on a regular basis for various ailments since the 1950s.
The one speaker in the Monday press conference who captured the nation's imagination was Dr. Stella Immanuel, a native of Cameroon who graduated medical school in Nigeria, and treated malaria sufferers with hydroxychloroquine. She is a physician in Houston now, and her feisty style won people over in a big way. Here is a black immigrant woman fearlessly standing up to the whole power structure. She not only affirmed that she has treated 350 patients with the "Zelenko protocol," including a 92-year-old, an 87-year-old, and diabetes and asthma patients, but she also declared that not a single one of her patients had died. Furthermore, she accused the whole "white power structure," the senators and representatives and "all the talking heads at CNN," of knowingly covering up this information while they all take hydroxychloroquine themselves. (Remember, Sen. Amy Klobuchar's husband took it.) She challenged them all to give urine samples to prove they were "clean."
Then Facebook took her video down, after 13 million views, followed by Twitter and others. They took it upon themselves to censor a medical opinion, testimonials from practicing doctors about effective treatments during a pandemic. Mr. Zuckerberg defended that decision before Congress as an effort to "save" people from misleading medical information that could hurt them if they believe this doctor. Sadly, no members of Congress had done enough homework to ask him, "Who do you have on staff that outranks Harvey Risch from Yale's faculty, author of 300 peer-reviewed publications in his field?" Taking down a medical opinion goes much further than disagreement; it is a determination that this is an invalid, even pernicious, view unworthy of participating in public debate.
After all this comes your article. You take Dr. Immanuel and press all the racist, sexist, xenophobic buttons. She holds some African views on demonology, et al. So after we ad hominem the hysterical woman, the mouthy black and the primitive African, our work is done here. Then we lump her views in with a lineup of conspiracy theories, and we cluck our tongues about the unfortunate tendency of uneducated rubes to grasp at straws in time of crisis.
A few questions on cross-examination, Your Honor: "Mr. Klepper, did you call Dr. Risch before writing your piece? Did you review his peer-reviewed article in the Journal of Epidemiology, or even peer at it? Did you call Dr. Zelenko and ask for his figures, his evidence? Did you call Dr. Immanuel's office? Did you interview her patients?" Forgive me for assuming the answers are all no, because why would you have to? Which editor would require you to take those elementary steps? Since being anti-Trump has come to mean anti-hydroxychloroquine, you can scornfully dismiss its supporters as quacks, and all your colleagues will applaud.
Cleverly, Dr. Immanuel anticipated your response. She tweaked all the "robots repeating double-blind study, double-blind study over and over," compared them to the good Germans who knew what the Nazis were doing and did not stop them. Then she asked, "In six months when the double-blind studies show we were right, what will you say to all those Americans that died for no reason?"
As I said, your colleagues are applauding right now. But as I conjure up the image of Nachum the Klepper, I see him hanging his head. People's lives are at stake, precious lives like my father's, and you are willing to be one of the running dogs of Democrat imperialism. So sad!