ANKARA, Turkey (AP) — Turkish president Recep Tayyip Erdogan said Sunday that Turkey sees itself as a part of Europe, but he called on the European Union to "keep your promises" on issues such as the country's membership bid and refugees.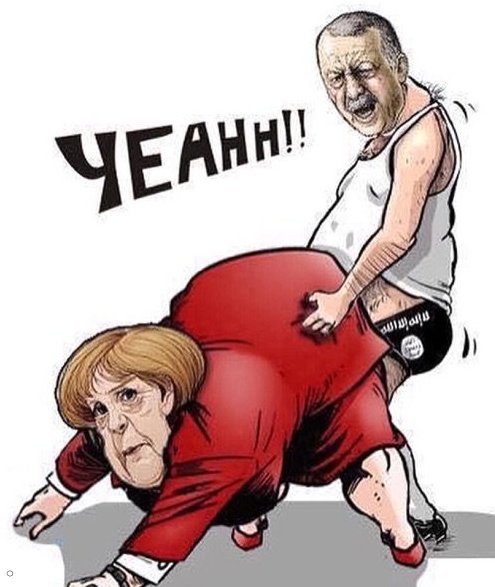 He spoke before an EU summit due to be held next month. In recent weeks, EU members have raised the prospect of sanctions against Turkey over its gas exploration missions in the eastern Mediterranean.
"The anonymous TRT World source thinks that behind all the banning efforts, there is a deliberate smear campaign to undermine Muslims' standing in European countries, creating a perception that the Islamic faith inspires terrorist acts." Yes, of course. Because who could possibly ever have gotten the idea that the Islamic faith inspired terrorist acts…
Good idea. Keep them in Germany. They'll never get the idea to wage jihad there. All will be well, and all Germans, old and new, will lock arms and march together into Merkel's glorious multicultural future.
Turkey to Send Troops to Caucasus War Despite Peace Deal
Turkey's jihad against Armenia continues…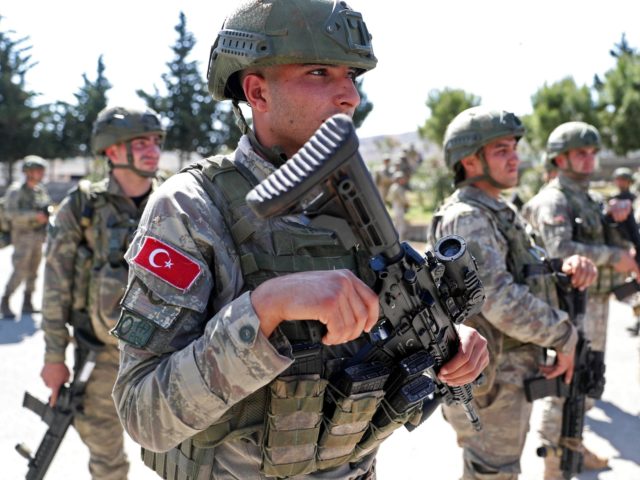 OMAR HAJ KADOUR/AFP via Getty
Lawmakers in Turkey voted Tuesday to allow Turkey to send troops into Azerbaijan for "peacekeeping" purposes, despite Azerbaijan and Armenia reaching a peace agreement independently of Turkey over a week ago.
The two nations were embroiled in escalating violence over the border region of Nagorno-Karabakh. Nagorno-Karabakh became part of the Azeri Soviet Socialist Republic under Joseph Stalin despite its population being indigenous Armenians. After the Soviet Union collapsed, ethnic Armenians fought a war resulting in tens of thousands of deaths to separate from Azerbaijan, establishing a rogue self-declared state known as the "Republic of Artsakh." The modern state of Armenia has never controlled Nagorno-Karabakh and it does not recognize Artsakh as a country, but violence between Azerbaijan and Artsakh nonetheless resulted in significant casualties for Armenian troops.
Europe is cracking down on the Turkish group, which has a controversial history.