Islamo agitprop Mehdi Hasan is vile & brazen as always. MSNBC degenerates run with this dreck: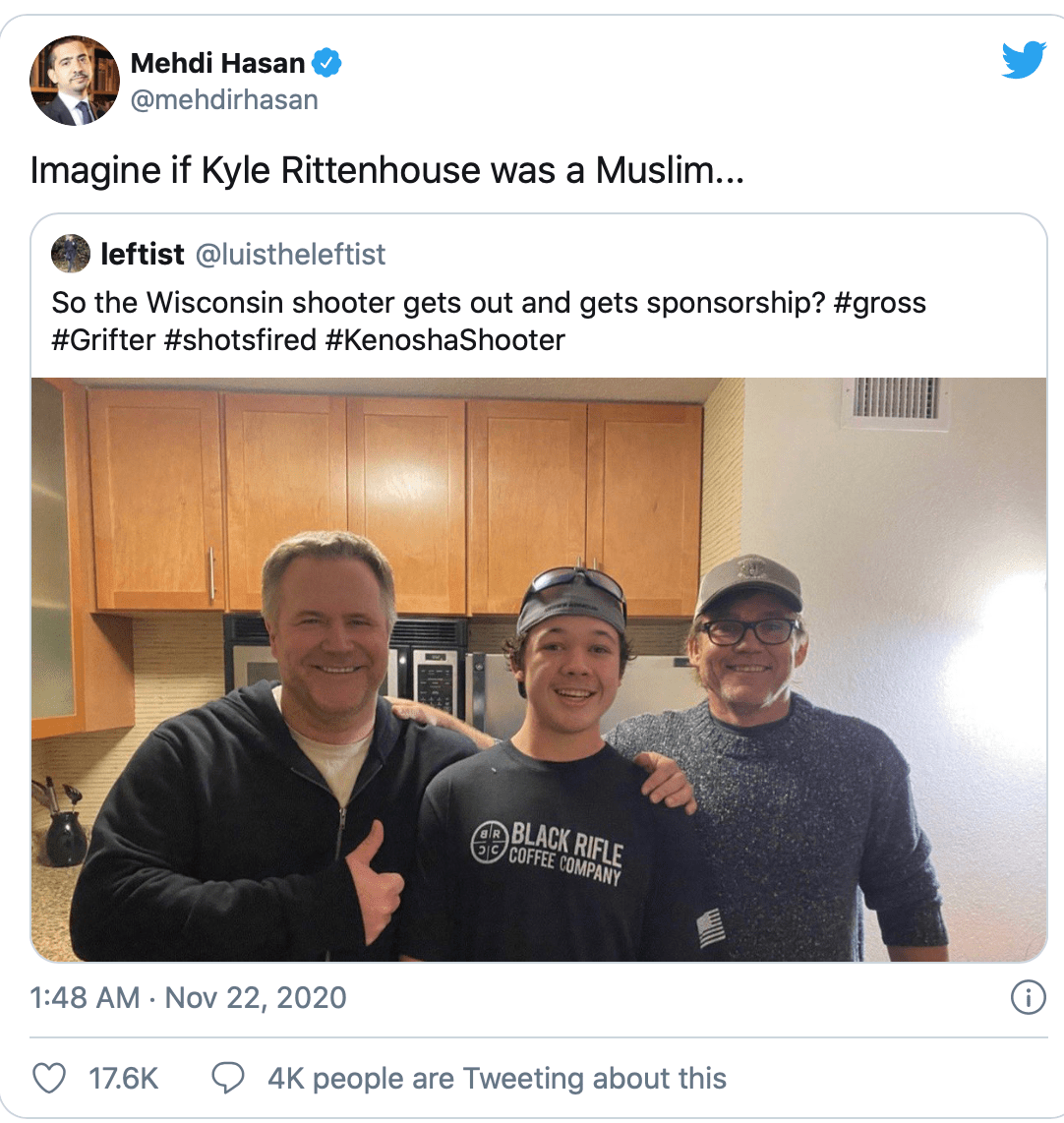 Mehdi Hasan:
Imagine if the 17-year-old's name was not Kyle Rittenhouse but, say, Khalid Rehman. Would people be hailing him as a hero, a martyr or even "my president"? Would the MyPillow guy or the kid from "Silver Spoons" have helped crowdsource Khalid's $2 million bail? Would his mother be treated sympathetically as a guest on Fox News? Would conservative news anchors be praising him for maintaining "order"? Would a Republican lawmaker be urging him to run for office? Would President Donald Trump have defended him from a White House podium?
Actually, if Kyle Rittenhouse was Muslim, the media & the so-called "authorities" would have done their best to sweep it all under the carpet. That's what they always do, is it not?