Judge Philip Katz QC said that Yanaouri "had opted to listen to 'notorious terrorist loudmouths' instead of genuine clerics, and was 'brainwashed by their propaganda.'"
It would be helpful if the imam Katz would provide us with a list of these "genuine clerics," but he won't, of course, any more than he will explain from Islamic texts and teachings how he has come to be so sure that the Islam of the "notorious terrorist loudmouths" is a false, twisted version of the real, peaceful thing, and why this is so clear to him while it continues to elude people such as Zakaria Yanaouri, and so many others.
West Sussex extremist jailed for Islamist-related terror offences," by Helen William, Press Association, November 23, 2020 (thanks to The Religion of Peace):
Just another "nothing-to-do-with-Islam" event:
What a waste!

A woman has caused almost $200,000 worth of damage at an Aldi store in the UK during a bizarre rampage, before being arrested.

See the full vision, 6.00pm TONIGHT on #9News pic.twitter.com/jDp2cIXzkB

— 9News Australia (@9NewsAUS) November 27, 2020
Law Commission Pushes for Hate Speech Law to Ban 'Islamophobic' Mohammed Cartoons
With that kind of mindset, Brits will always remain serfs. They will never be free men. The freedom of speech is paramount for a free society.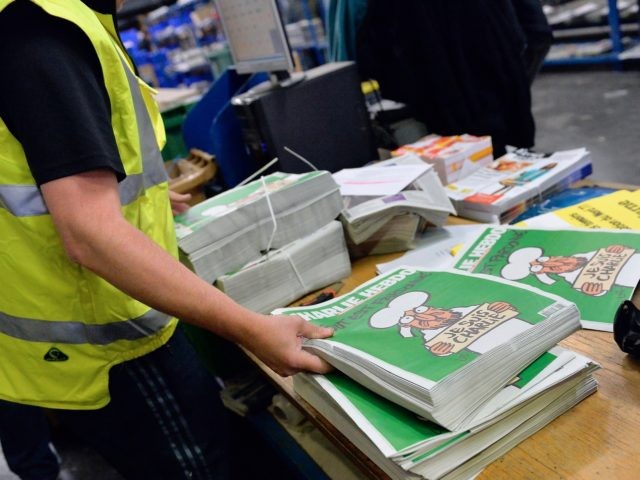 Aurelien Meunier/Getty Images
The Law Commission has proposed changes to hate crime laws in Britain that would see Charlie Hebdo style caricatures of the Islamic prophet banned, in what is being described as "the Scottish Hate Crime Bill on steroids".
The suggested hate speech reforms from the Law Commission, an unelected official body of lawyers in England and Wales, would see the government ban the dissemination of "inflammatory cartoons" in the wake of Islamist terror attacks in France.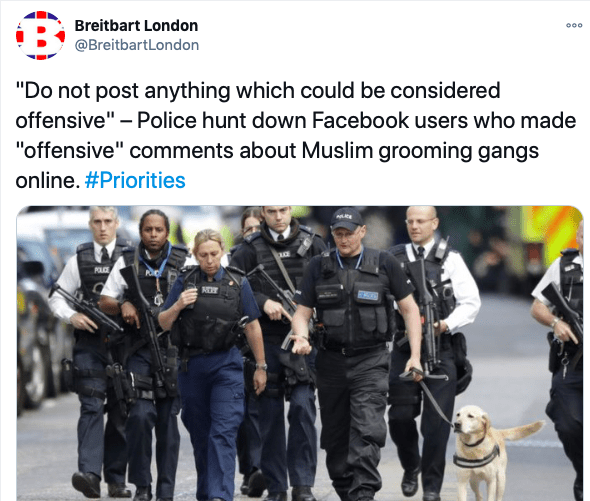 Police have warned that "offensive" comments on the Internet will not be tolerated, tracking down users who made "potentially criminal" posts on social media about grooming gangs.