What stimulus?
Why are these countries getting our money?
What is wrong with congress?
$453,000,000 for Ukraine,
$130,265,000 for Nepal,
$700,000,000 for Sudan,
$500,000,000 for Israel,
$600 for American Tax Payers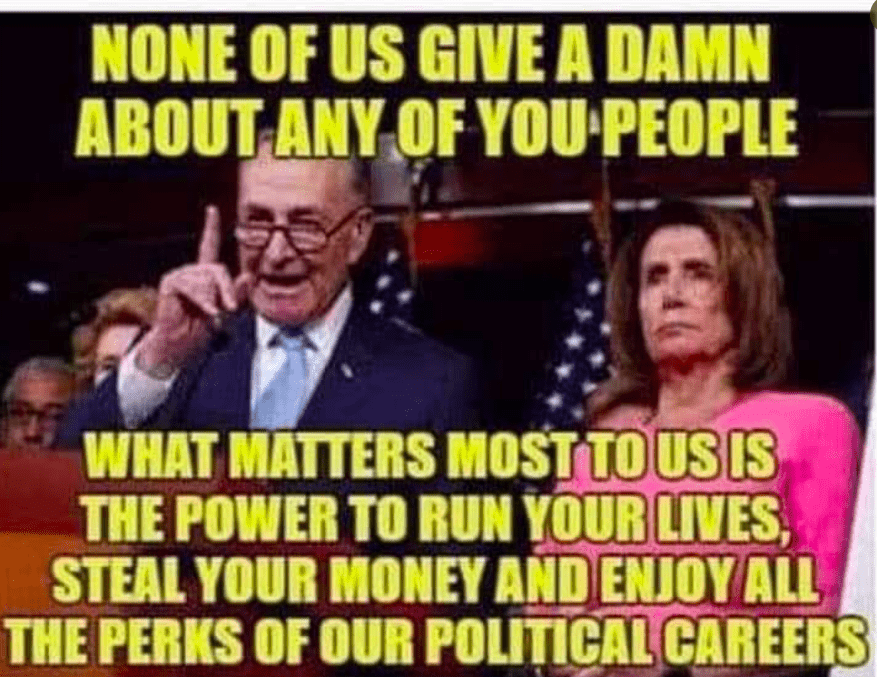 'Gender Programs' in Pakistan, Sri Lankan Ship Refurbishments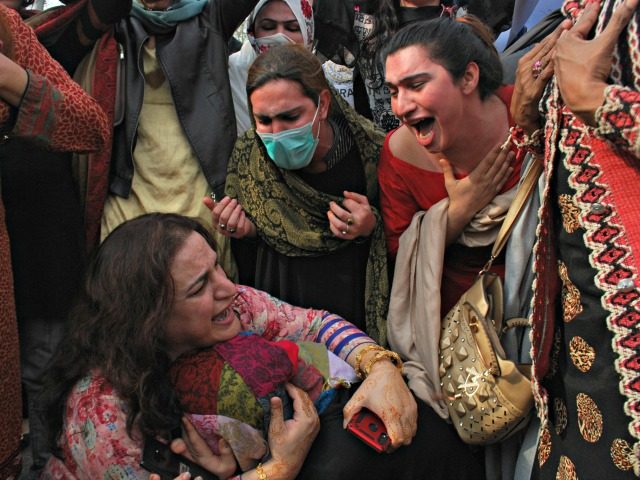 American taxpayers still reeling from coronavirus lockdowns will be shelling out billions to foreign countries if Congress passes a $2.3 trillion spending bill unveiled Monday.
.@realDonaldTrump – I have 3 words for you. VETO THE BILL! pic.twitter.com/7qiTCxjuNi

— Kim (@kimfreethinker) December 22, 2020
Even AOC Objects!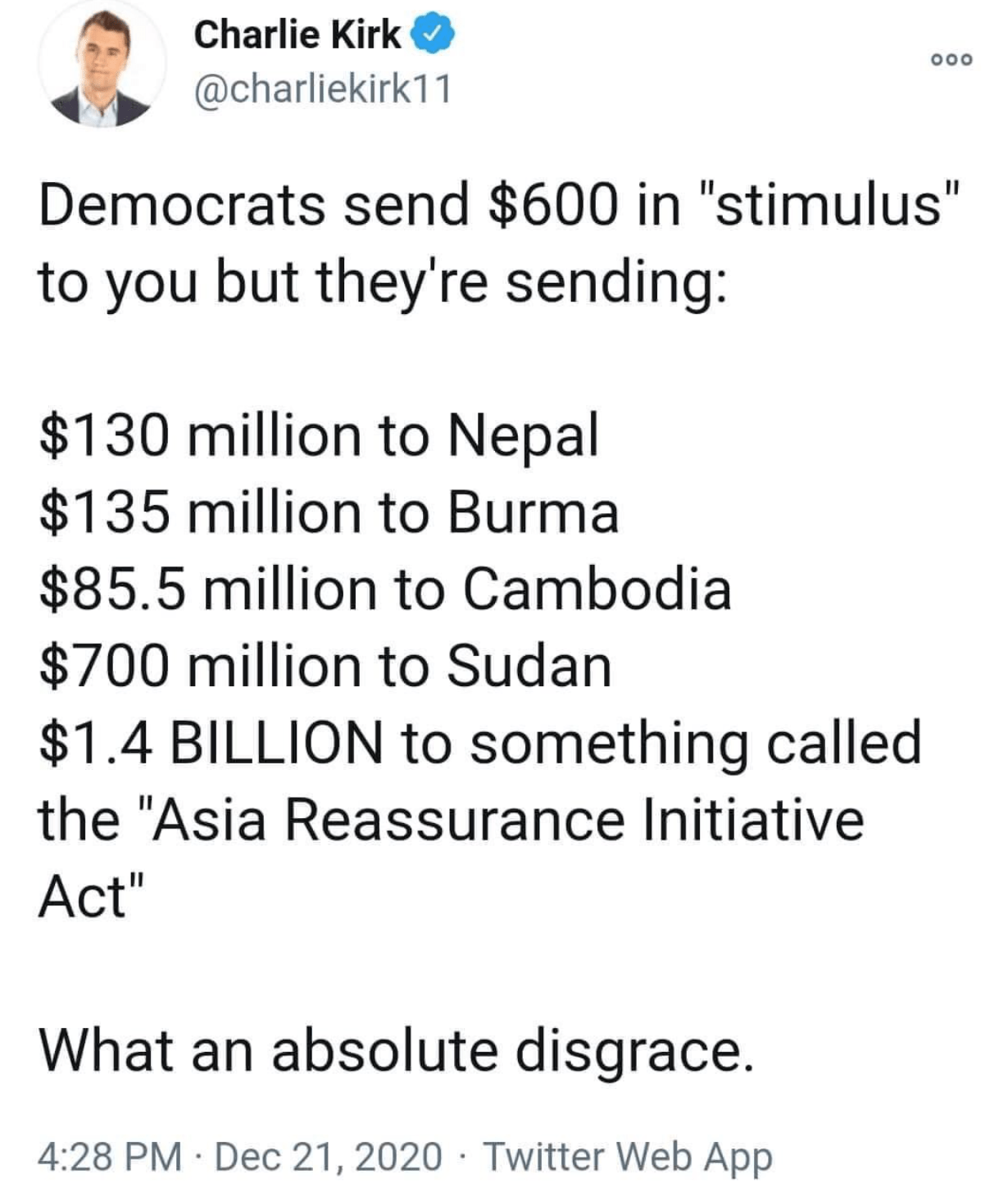 What in the f*kc is the "Asia Reassurance Initiavive Act?"
Expect this kind of nonsense non-stop for the next four years. You can't keep your business afloat, but your tax dollars are paying for gender studies in Pakistan. #Madness https://t.co/fH15qUYbqB

— James Woods (@RealJamesWoods) December 22, 2020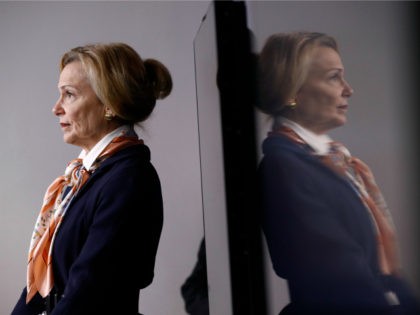 https://twitter.com/SaraCarterDC/status/1341199753678385153